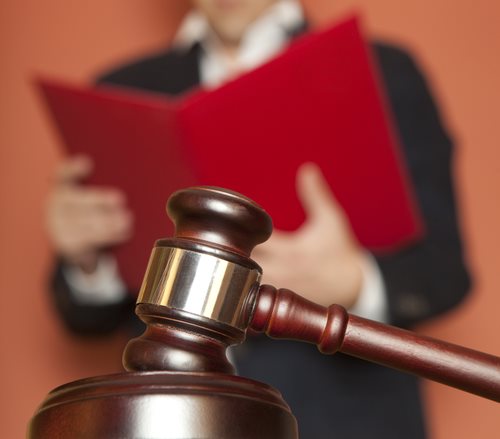 You will not be surprised to know that there are thousands of lawyers in New York State, dealing with a wide range of legal issues, from patent law to personal injury. Finding a New York state lawyer is not difficult, especially with made referral services and directories available for state residents. You will be able to vet a lawyer through initial consultations where you will have an idea of the level of professionalism and objectivity you can expect in the client-attorney relationship.
What is the New York State Bar Association?
The New York State Bar Association is a voluntary organization and its members are subject to high professional and ethical standards. The NYSBA maintains a number of services for member lawyers, such as a lawyer assistance program and professional training for younger lawyers. This Bar Association maintains a low cost lawyer referral service that will even waive the typical referral fee of $35 for accident cases.
New York's comparative negligence law
If there is any negligence on the part of the injured person, the award received can be reduced by a percentage of that person's negligence in causing the injury. This is called comparative negligence and under state law, a liable party can be less liable for injuries due to the actions of the injured person. There may also be multiple parties that share the liability. As long as the liability of the injured person does not exceed that of the other parties, the injured person or relatives of the injured person are entitled to collect damages. The New York State lawyer will be able to explain how state law may modify your case differently than another state.
Evaluating your New York State lawyer
Every lawyer will have a different style and approach to legal work and you must choose a lawyer that you are comfortable working with. The busiest lawyer is not always the best lawyer, although the New York State lawyer with a low traffic law practice may not be the best bet. On the same note, it is important to never use advertising as the sole determination of a quality law firm.
The factors you should look for when evaluating a lawyer is ease of communication, professional demeanor and confidence. You will want a lawyer that is not only capable, but will make a compelling case in court or at settlement. A lawyer that does not maintain a professional demeanor will compromise your case but may force you to go to trial unnecessarily if the New York State lawyer has animosity with the other party's lawyer. This will almost certainly undermine both the credibility of your case.
The best lawyers are objective and honest with their clients. This will mean looking for faults in claims and arguments the client makes. Doing so ensures a stronger case in court or during settlement. A lawyer that readily agrees with a client or makes unrealistic promises will only hurt the client in the long run.
If you feel that your New York lawyer has committed an ethics violation, State and local Bar Associations will maintain dispute resolution and a complaints intake system for clients that have issues with their New York State lawyer.
Where to look for a New York State lawyer
In addition to the state directory and lawyer referral service, you may use this website to find an attorney. To do so, use the search box on top of all pages. You may also compare attorneys and ask free questions by clicking Find Attorneys on top of the page.
What are the typical rates of a New York State lawyer?
There are wide ranges of fees that can be assessed when receiving legal services. Get all fees in writing to ensure you are not surprised during the billing process. Fees can include communication fees, staff fees and document fees in addition to fees for the use of the lawyer's time and services rendered.
A contingency fee is a percentage of the award that an accident, negligence or malpractice lawyer is entitled to claim if they win the case. Contingency fees for medical malpractice cases are limited, by law in New York State.
The state of New York limits lawyers to collecting the following percentages from jury awards:
–
30 percent of the first $250,000
–
25 percent of the next $250,000
–
20 percent of the next $500,000
–
15 percent of the next $250,000
–
10 percent of any amount over $1,250,000
Also, keep in mind that claims over $250,000 will be paid in installments no longer than ten years from the award. This represents a debt that must be paid by the liable party and this debt cannot be discharged.
This fee is sometimes (but not always) lower when the case is settled out of court, as it saves the lawyer's time. if there is the possibility of a substantial award, the fee arrangement may be subject to review and modification by the court.
Payments made in a retainer billing arrangement are held in a trust account and is billed accordingly for services rendered. The lawyer can request that the retainer be refilled at any time, meaning that this arrangement can become expensive quickly.
Are pro bono New York State lawyers available?
Free services and low cost legal services are available for low-income families in some legal matters. Some insurance plans will cover the cost of attorneys in accident liability cases. Typical pro bono work will be for family law or divorce issues while most accident and negligence case will rely on a contingency arrangement, unless the indigent person is in need of the entire award, due to substantial damages or economic need.
What are questions to ask New York State lawyers?
How much do I pay for the initial consultation?
Are there state or local laws that limit my case?
Can you help me estimate my share of negligence in this matter?
Have you been subject to discipline for misconduct?