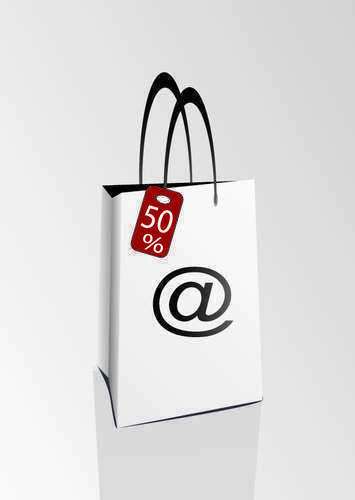 How do I find a Consumer Lawyer?
Consumer law helps to protect everyday consumers from unfair and harmful actions of suppliers and sellers of products. The following are examples of just some of the areas that consumer lawyers help clients with every day:
– Unfair price gouging or unfounded raises in prices during emergencies.
– Taking advantage of consumers who are unexperienced in purchasing certain good and services.
– Failure to provide promised goods or services, including contractors who provide building, construction, or remodeling that is improper or even dangerous.
If you feel a commercial seller or service provider has acted inappropriately or unethically, you should contact a consumer lawyer to help protect your rights and get the compensation you deserve.
What to tell your attorney
You must be able to identify the specific instances of consumer offenses. There must be some sort of unfair or fraudulent acts by the seller or service provider. Make sure to tell the lawyer what you bought, where you bought it, and from who you agreed to purchase the goods or services. You must be able to prove that your rights were infringed and this will typically vary from state to state depending on the local consumer protection laws.
Where to look for an attorney
Consumer lawyers can be found in most areas and will sometimes advertise their services or be listed in the local lawyer listings. You should not rely on advertising when selecting your consumer lawyer and instead try to focus on finding out a little about the lawyer's background and experiences. Advertising may be a poor indicator of the overall experience a lawyer may have in consumer protection.
This website provides a search on the top of the page that can help you find and compare lawyers in your area. You can also ask questions and receive important information to help guide you through the process of finding a quality consumer lawyer.
Do I need a specialist?
Consumer law requires specialized knowledge of state and federal consumer protection laws. Often, a consumer must go through a special government agency such as the state attorney generals office in order to file consumer complaints. An experienced consumer lawyer will know where to file such complaints and how to go through the process in order to protect your legal rights.
Preparing for an appointment
Gather all information to bring to your lawyer. Any documents such as receipts, contracts, and bank statements may be necessary in order to supply your lawyer with adequate background information. You will also need to be prepared to discuss all of the facts and circumstances with your lawyer. Knowing specific dates, times, places, and prices will help you and your lawyer quickly proceed with your consumer complaint. The appointment provides a great time for you to help your case along. By bringing every bit of information possible to the table with the lawyer, you will lessen the time a lawyer needs in order to evaluate and file your case.
You should be prepared to ask questions of your lawyer. Write down any questions prior to meeting with your lawyer, as this can help to ensure any issues you need answered will get answered.
Evaluating Experience & Education
While all lawyers must graduate from an accredited law school, meet character and ethic requirements, and finally pass their state's bar examination, you should only seek the help of well qualified and experienced consumer lawyers. Examine any potential lawyer's credentials while also asking about previous cases.
Do not rely solely on advertisements, as they will only make promises that you must check are accurate and reasonable.
Personality & Values
Experienced consumer lawyers will have worked directly with consumer protection issues and have experience representing clients like you. They will have made appearances in front of the proper government consumer affairs agencies and know where and how to file specific complaints. They will also be ready to answer all of your questions and help you overcome any concerns. Organizational skills are very important, as you do not want a consumer lawyer that does not file legal documents on time, loses important materials, and does not keep appointments.
Always be aware of the fees and expenses that will result from hiring a consumer lawyer. If a fee seems unreasonable or your lawyer is acting in an unethical manner, confront your lawyer about this and try to come to a resolution. If your lawyer is acting in a significantly unethical manner, make sure that you report these actions to the state bar association to protect yourself and other clients from unscrupulous characters.
Rates, Fees & Retainers
Different fees and expenses may be charged for the services of a consumer lawyer. Often, these lawyers will work on an hourly or flat fee basis, in which their services are billed at a specific hourly rate or they will charge a one time fee for a specific legal action to be completed.
A contingency fee is a fee structure in which a lawyer only collect payment upon successfully obtaining awards or settlements for their client. Typically, they will take 33% to 40% of the total amount.
A referral fee is sometimes charged by a lawyer who refers you to another lawyer. This fee is split between the lawyer and usually does not affect the client. Referrals occur for a number of reasons, usually because the referring lawyer does not have the special skills needed to represent the client or the lawyer has too many cases to take a new one.
Interviewing your attorney
Think about asking the following questions when meeting with your consumer lawyer:
– What fees and expenses will I incur?
– What are the chances of success?
– How long will the process take?
– How can I contact you?
– When will I be updated about the case?
– What will I need to do to help resolve the case?
Consumer Protection Lawyer
A consumer protection lawyer works with clients to help them file consumer complaints and receive compensation for violations of consumer protection laws. Often, these issues arise when a seller or service provider fails to supply what they promised. Consumer protection lawyers often work with people who contracted for construction or remodeling of their homes. These cases often involve work that is not satisfactory or used materials that are inferior to the proper type that should have been used.
Consumer protection lawyers often work closely with state agencies to help their clients. Some states even have specific government agencies that will work with consumers of specific industries. For example, some states have telecommunication agencies, utility commissions, and the federal government has the Federal Trade Commission, which aims to protect people from corporations and businesses that operate throughout the United States.
Comments
comments