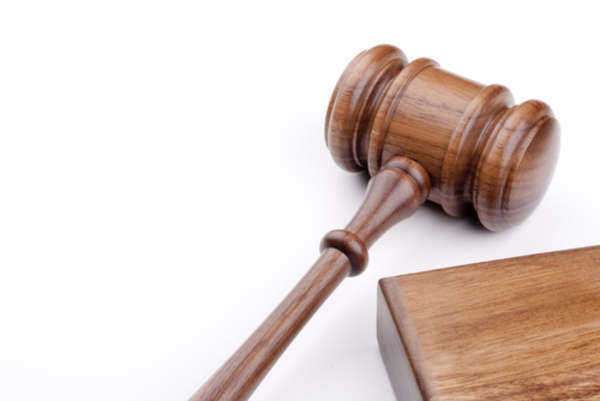 How do I find an Appellate Lawyer?
Appellate lawyers work with clients who have made it through the legal process but now face the process of appeals. An appeal is a challenge to a legal or factual determination made by a lower court and is reviewed by a higher court. The following types of cases may require the help of an appellate lawyer:
– If you are awarded an award in civil court and the defending party challenges the award.
– If you are found guilty of a criminal offense and there was an impropriety during the legal process or improper acts of the jury.
– If a court of law or government agency has violated your legal rights through any ruling or decision.
An appellate lawyer will either be a lawyer that previously represented you in the underlying legal case or can be an entirely new lawyer that you hire.
What to tell your attorney
You should be able to give your appellate lawyer a general overview of your case and what you want to accomplish with the appeals process. If the lawyer is new to your case, you will need to get him or her up to date with the facts and circumstances of your case. For the appeals process, it is important that your lawyer know everything that occurred during the case to best represent you.
Where to look for an attorney
Appellate lawyers are generally available in most areas to represent clients who are challenging or defending challenges of a prior decision. It may be possible that your first representing lawyer will also take on the appeals case, but often they will either recommend you an appellate lawyer or tell you that you need to find your own. Some appellate lawyers will advertise and will have their names and law firms in local lawyer listings.
This website can be a valuable tool when you are looking for an appellate lawyer. Use the search function at the top of the page to find and compare qualified lawyers in your area.
Do I need a specialist?
Appellate practice is a highly specialized area of the law and finding an experienced appellate lawyer is necessary in order to have any success. Appellate courts are special courts that not every lawyer will usually work in. The legal process of an appeal is also very different than the regular legal process. It requires great writing skills and will usually require an appearance in front of appellate judges. Only consider a qualified specialist appellate lawyer to represent you in the appeals process.
Preparing for an appointment
When you are meeting with your appellate lawyer, you must bring with you all of the surrounding information about your case. Any transcripts, evidence, and files must be reviewed by the lawyer. You may have to get the case files from your trial lawyer and any trial records from the court in which it took place. You should also be prepared to discuss the case in depth with your appellate lawyer, noting dates, times, and places of the trial and all surrounding events. You will need to disclose all information to your lawyer, so bring everything and anything relating to your case, even if you feel it hurts your case or is embarrassing.
Come prepared with questions prepared for your lawyer, especially if you have questions about the overall process and procedures of an appeal.
Evaluating Experience & Education
All lawyers in your state must graduate from an accredited law school and pass the necessary bar examination. While these are the basic requirements, you should also look deeper at the experiences and specialty of any lawyer you intend to hire. Look at the lawyer's credentials, past cases, and always check for any ethical violations with the state bar association.
Do not rely on claims made through advertisements. Advertisements are only meant to sell you a service and cannot give you a good basis for selecting an appellate lawyer.
Personality & Values
An experienced appellate lawyer will have the ability and skills to file all of the necessary appellate legal work and know when and where to file them. An appeal will require extensive writing, so a good appellate lawyer will have superior writing skills and legal analysis ability. It is also necessary that the lawyer is well organized and timely. There is usually a short window of time in which an appeal can be filed.
Always be aware of any unethical or improper behavior by a lawyer that is representing you. Any fees and expenses should be agreed upon and understood by all parties. Your lawyer should always have your best interests in mind during your representation and you must report any unethical behavior to the state bar association.
Rates, Fees & Retainers
An appellate lawyer may charge fees using a few different fee structures. It is important that you understand the way fees will be calculated by your lawyer and all expenses that they will be charging you. The appellate process can be extremely long and costly, so ensure that the fee agreement is agreed upon well before any legal work is conducted.
A contingency fee is a fee based on the final award or settlement won by the lawyer. Some appellate lawyers will charge based on the final award secured through the appeals process. Often, this will occur when the lawyer was also the trial lawyer. For these situations, the lawyer will often raise the initial percentage of their fees in order to compensate them for work through the appeals process.
A retainer fee is an upfront fee paid to secure legal work. The money is paid into a retainer fund that is withdrawn as the lawyer completes agreed upon work. The withdrawals can either occur on an hourly fee basis or on a flat fee basis.
Also watch for some lawyers who will charge fees and expense charges for filing fees, use of office staff, or any other hidden charges.
Interviewing your attorney
Consider the following questions when meeting with an appellate lawyer:
– What fees will I need to face? Will the fees be worth the filing or defending against an appeal?
– What are my chances of success with the appeals process?
– How can I contact you? When will you update me on the status of my appeal?
– How long do you believe the appeal will take before being completely resolved?
– Is there a chance my case will be appealed again?
– What can I do to help the appeals process?
– Can I start to collect my award or will the appeals process hold it up?
Comments
comments