Guide to Finding Arizona Bankruptcy Lawyer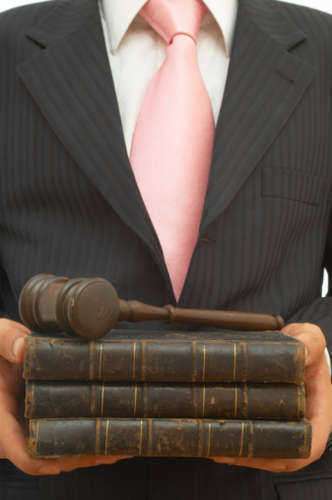 What is Bankruptcy?
Bankruptcy is the process of declaring yourself insolvent and is an action taken when someone can no longer meet their debt obligations. Bankruptcy law is basically a way for debtors to be given "a second chance." It shields them from creditors claims that could result in the taking of one's home, automobile, and other valuable assets due to the inability to pay creditors.
Effective in 2010 the federal government updated its federal exemptions for those filing bankruptcy in the United States Bankruptcy Courts. Under the federal exemptions an individual who files for bankruptcy is entitled to shield from creditors: a homestead worth $21,000; household items up to $11,000; jewelry up to $1,500; a motor vehicle up to $3,500 and Tools of one's trade up to $2,200. These items are shielded from creditors and may not be foreclosed on under federal regulations.
In addition, Arizona has its own bankruptcy laws that have additional exemptions that correspond with the federal laws. Under Arizona's exemptions you may exempt homestead property up to $100,000; bank deposits of $150; books equaling $250; clothing up to $500; engagement ring up to $1,000; food & fuel for 6 months; life insurance; pensions; welfare and a number of other things.
Why do I need an Arizona Bankruptcy Lawyer?
In order to meet the high requirements to file for bankruptcy in the United States, and in the State of Arizona you will want an Arizona Bankruptcy Lawyer. An Arizona Bankruptcy Lawyer will be essential to help you evaluate your situation, decide whether you should declare bankruptcy and if so, what kind of bankruptcy.
Before you decide to declare bankruptcy in the State of Arizona you should definitely meet with an Arizona Bankruptcy Lawyer. Bankruptcy, while it will shield you from creditors, will also destroy your credit and seriously alter your life. An Arizona bankruptcy lawyer will be able to help you decide if you have other options.
Bankruptcy may not be your only option. There exist three other ways of dealing with creditors outside the courtroom. The first is an out of court settlement. Most creditors realize the time value of money and would much rather get a reduced settlement now then spend time litigating in court, paying for attorneys fees, foreclosures and repossessions. Your Arizona Bankruptcy lawyer will be able to help you negotiate with your creditors so that you can pay a substantially smaller one lump sum payment or agree on a payment plan.
Another option is to have your Arizona bankruptcy lawyer help you in debt counseling. This option is when the Arizona bankruptcy lawyer, or a debt consolidation service provider, helps you to consolidate your loans, lower your monthly payments and keep you from being attacked by creditors. The final alternative method is debt consolidation loans. This is when you get a refinancing on your mortgage in order to pay off other creditors. This option implies that you have collateral in your home.
If all else fails your Arizona bankruptcy lawyer may agree that you need to file for bankruptcy. Your Arizona bankruptcy lawyer will help you with the complicated filing process, organize your assets and liabilities and figure out who your creditors are.
An Arizona Bankruptcy lawyer will also be able to help you manipulate the federal and state exemption rules. You can tell by looking at the way the exemptions are stated there is a lot of leeway in establishing the worth of items. The value of books, jewelry, automobiles, and even homes can be downplayed considerably and your Arizona bankruptcy lawyer should know how to accomplish these objectives so that you are able to keep as much of your property shielded from creditors.
What kinds of bankruptcy are there?
There are a number of different types of bankruptcy that an individual, corporation, or partnership can declare. The most common are chapter 7, chapter 11, and chapter 13. In chapter 7 proceedings your Arizona bankruptcy lawyer will help you to get the bankruptcy court to liquidate your non-exempt property to be sold off to your creditors. In chapter 11 your Arizona bankruptcy lawyer will help you to reorganize your corporation or partnership. In chapter 13 the Arizona bankruptcy lawyer, with the courts supervision, will adjust the debts of the those individuals with regular income.
Where do I find Arizona Bankruptcy lawyers?
Bankruptcy law is a very specialized practice that is only litigated in state and federal bankruptcy courts. These courts have their own procedures and filing requirements. When you file for bankruptcy you want to be sure that your Arizona bankruptcy lawyer practices solely in that field, has years of experience, and is deemed a specialist by an Arizona bar certified organization.
When you are retaining Arizona bankruptcy lawyers you want to be sure that you get an Arizona bankruptcy lawyer who is, not only familiar with litigating bankruptcy actions, but is also familiar with the specific bankruptcy court your action will be taking place in.
There are 3 bankruptcy courts in the state of Arizona. They are located in Phoenix, Yuma and Prescott. In addition, the United States Bankruptcy Court for the District of Arizona is located in Phoenix, Arizona. Depending on where you will be filing for bankruptcy, you will want an Arizona bankruptcy lawyer who is familiar with that particular courthouse, the judges, and the staff.
Rates & Fees
Rates & fees associated with Arizona bankruptcy lawyers can differ among a number of factors. It seems contradictory that it would cost you a lot of money to declare bankruptcy but it is often the case. Most Arizona bankruptcy lawyers will charge you a flat fee for their services. Depending on how complicated the matter is it may cost you as little as $1,000. In other situations it could end up running in the tens of thousands or even more, especially when concerning a corporation. In addition, the cost of your bankruptcy lawyer will depend a lot on what type of bankruptcy you are filing. An Arizona bankruptcy lawyer will charge more in a Chapter 13 bankruptcy proceeding than in a Chapter 7 bankruptcy proceeding.
Appeal Lawyer:
An appeal lawyer is a legal representative who presides over a previously-rendered court decision. The goal of an appeal lawyer is to have the decision—which is always deemed as adverse or undesirable by the filing party—reversed. An appeal lawyer is an experienced legal professional who understands the varying laws and attached regulations of the appeals process. Although the legal representative who presided over the original trial may represent you in the appellate hearing, an appeal lawyer (legal representative who specializes in the appeal process) should be contacted to discuss the first hearing and the facts surrounding the case.
Appeals Lawyers:
Appeals lawyers are legal professionals who preside over appeals cases—cases that review the decision rendered in a lower court. Any party who receives an adverse judgment may appeal the ruling in a higher court; this process is litigated by appeals lawyers.
Appeals lawyers are legal specialists who preside over the aforementioned matters. These professionals adhere to the complex and varying appeal regulations instituted by state and federal courts. These regulations limit appeals lawyers with regards to how they can litigate over the review. The goal, even with these limitations, is to have the previously-rendered decision reversed as a result of a jury's negligence or the presence of mishandled evidence in the previous hearing.
Comments
comments