Guide to Finding Arizona Divorce Lawyer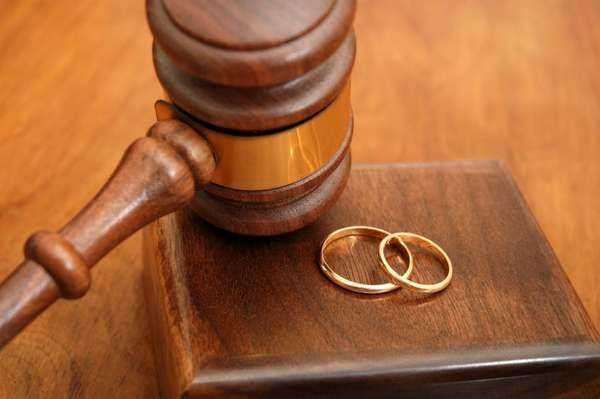 When dealing with a difficult divorce in Arizona, an Arizona divorce lawyer will be able to manage the process effectively and pursue your goals to the best of their ability. While you may seek a divorce without a lawyer, or Pro Se, this is not recommended for complicated divorces involving shared property and child custody. Arizona divorce lawyers will be able to fulfill other family law roles, including child support payments and custody issues. Although there is some stigma to involving lawyers in divorce proceedings, you often will not regret your decision to have legal counsel in the process.
What are some grounds for divorce in Arizona?
Arizona is one of few states with the covenant marriage distinction, which obliges the married couple to seek marriage counseling before filing for divorce and limits the grounds for divorce for these marriages. Any married couple may seek a covenant marriage at their discretion and it is not mandatory for all couples in Arizona. The grounds for divorce are as follows:
- Adultery
- Abandonment
- Physical, sexual, drug abuse
- Continuous separation for two years
- Imprisonment
- Extreme cruelty
No fault divorces can happen with the mutual consent of both spouses. This is when the couple agrees that the marriage is broken. With the aid of a mutual Arizona divorce lawyer, they may pursue a mutual divorce settlement that ends the marriage amicably.
How do I prepare for my consultation?
When seeking to file a divorce, meet with the Arizona divorce lawyer to discuss strategy for the case. You should bring documents such as a listing of shared assets, agreements between the spouses and in cases involving spousal support, documents detailing the incomes and assets of the other spouse. The intention of spousal support is to maintain a similar standard of living for the spouse that makes less salary, especially if this spouse retains custody of the children. Many spouses will attempt to conceal assets to prevent its consideration into spousal support arrangements. If you have knowledge of such assets, you must bring this to the attention of the Arizona divorce lawyer.
Why would I need an Arizona divorce lawyer?
Although divorce laws are generally similar from state to state, other factors, such as child and spousal support are not. Divorce is often accompanied by other parts of family law including custody and child support. An Arizona divorce lawyer will be able to inform you and prepare you for eventual visits to family court to resolve other matters. A local lawyer also affords you the benefits of greater interaction and personal attention to your case. You will be better prepared for your divorce with the aid of an Arizona divorce lawyer.
Where to look for an attorney
The State Bar of Arizona is a mandatory membership organization and the disciplinary records of all Arizona divorce lawyers are posted for review by the public. The State Bar maintains a "Find a Lawyer" service, which will help you find an Arizona injury lawyer near you. All Arizona divorce lawyers will be held to the professional and ethical standards of this organization.
There are additional lawyer referral services in Maricopa and Pima Counties that will help you find an Arizona divorce lawyer in those specific areas.
You may also use this website to find an Arizona divorce lawyer, by using the Find Attorneys function at the top of the page.
How do I know my Arizona divorce lawyer is legitimate?
It is important to ensure you have a legitimate Arizona divorce lawyer to handle your case. Even if you do not intend to go to trial, you want to make sure you follow the proper legal process to complete the divorce. Do not accept services from a lawyer whose credentials you cannot verify as this may put you at risk of fraud or legally questionable services.
As membership in the State Bar of Arizona is mandatory, you will be able to check the disciplinary records of your lawyer as well as ensure they are active and licensed to practice law in the state.
What are the typical rates of an Arizona lawyer?
There are a number of factors that can affect the costs of a divorce case and lawyer fees. If the case is an at fault divorce and is therefore contested, this will be a lengthy process and will require a retainer. Clearly, a mediated or settlement divorce will be much cheaper and will avoid going to court. Flat rate services are available for document preparation and divorce mediation, at the discretion of the Arizona divorce lawyer.
A retainer is a fee that remains in a trust account. This may become an expensive arrangement as every time the lawyer performs a service related to your case, he charges this account. Leftover retainer can be returned to the client, but there is also a chance that the attorney will exhaust the retainer and require the client to refill the account. The retainer does not include court costs, which are also paid by the client. However, these fees, such as the fees for filing the case, are fixed.
Take advantage of free consultations when they are available to discuss potential fees and payment arrangements with Arizona divorce lawyers. The above fees do not consider court costs, which are also paid by the client. You may be able to arrange low cost and extended payment for legal services at the discretion of the attorney or law firm.
Free divorce or child support lawyers may be available to parents that cannot afford a regular lawyer to deal with custody or an adjustment of child support payments. Especially in cases of domestic violence or other victimization, free services will be easier to obtain.
What other functions may the Arizona divorce lawyer fulfill?
The divorce lawyer may also practice family law and can help you beyond the divorce settlement with child custody and support issues. If either parent fails to adhere to the divorce arrangement, then there may be grounds to have the agreements or arrangements modified. State authorities will also have child support enforcement units to locate deadbeat non-custodial parents and force them to honor their obligations. Additionally enforcement mechanisms include suspension of licenses, interception of lottery winnings and withholding of public or entitled benefits.
What are questions to ask Arizona divorce lawyers?
How does my case relate to Arizona state and local laws?
Do you offer divorce mediation services?
Do you think this divorce case should proceed to court?
What are your fees and do you have alternate payment plans?
If I have a covenant marriage, what are the grounds to be divorced?
How is gross income calculated in Arizona for the purposes of child support?
Do you see any potential flaws in my child or spousal support claim?
Can you represent me if I need to sue for non-payment of child support?
Comments
comments