Guide to Finding Asset Protection Lawyer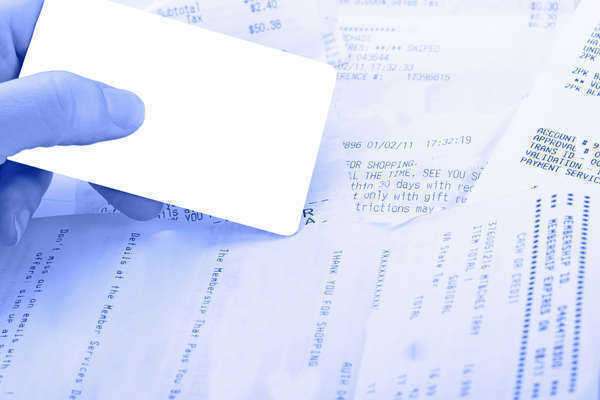 How do I find an Asset Protection Lawyer?
During hard economic times, it is always important to ensure that your hard earned money and property is well protected, especially from creditors. An asset protection lawyer may be needed in the following situations:
- When an individual is insolvent because they have more debt to creditors than assets.
- When a business is insolvent and needs help fending off creditors in order to stay in business.
- When a party needs to protect assets from money judgments from courts, the IRS, or other government ordered payments.
By ensuring your assets are protected, the costs involved in hiring an asset protection lawyer should strongly outweigh the financial costs that may be incurred from failure to protect your assets.
What to tell your lawyer
It will be important that you come to an asset protection lawyer with an idea of what you want to accomplish through their services. You must know what will be important to your situation in considering any damage you may incur to your credit, any debts that you want to prioritize, or any specific assets that you must protect and could not possibly give up. A good understanding of your financial situation will be needed in order to successfully use the services of asset protection lawyers.
Where to look for an Asset Protection Lawyer
Asset protection lawyers are available in almost all areas and most will advertise their services to the general public. While advertising may inform you of specific names and locations of asset protection lawyers, it is highly advisable that you choose your lawyer after reviewing additional information about them. Check listings of recommended asset protections lawyers, ask members of the community, and see what you can find using the internet.
This website can be utilized in your search and comparison of potential asset protection lawyers. Use the search function at the top of the page to find what you are looking for.
Do I need a specialist?
Assets protection lawyers often specialize in aiding their clients back to financial health. They must have knowledge of bankruptcy, taxation, and financial regulations in order to best protect their clients assets. It is highly recommended that you find a lawyer who specializes in asset protection, and it is even better to find one that specializes in the help you need. You may need to find a specialist in bankruptcy, real estate, or commercial protection to best suit your needs.
Preparing for an appointment
Before meeting with your asset protection lawyer, bring any available financial information that you have, including statements, documents, or any letters from creditors. Any information, whether you think important or not, should be brought to your lawyers attention. You will also need to be prepared to discuss facts and events that have an affect on your finances, so be prepared to know specific dates, names, and amounts. All of this information will be evaluated by your lawyer to best come up with solutions.
Bring questions that you want answered. Questions are the best way for you to learn important information and to keep you engaged with your lawyer.
Evaluating Experience & Education
Any lawyer that represents or gives legal advice must have graduated from an accredited law school and passed the bar exam in their state of practice. While these are the minimum requirements, it is necessary that you only use a lawyer that has significant experience in asset protection and will know how to best protect your assets. You do not want to entrust your money and property to someone who does not know how to protect them.
Advertising should not be the only way to choose an asset protection lawyer. It may be necessary to further inquire into their qualifications before making an educated decision.
Personality & Values
Experienced asset protection lawyers will have the ability to evaluate your financial situation and provide options for you to choose. They will be able to consult you on your financial decisions and should have your best interests in mind while giving you advice. Once you have made any decision, your asset lawyer will need to be able to quickly act upon your decisions, file the proper legal documents, and resolve your case as quickly as possible.
Always be aware of the fees and question any rates or expenses that you do not understand or do not think are appropriate. If you believe your lawyer's behavior is inappropriate or unethical, do not be afraid to approach your lawyer and communicate your concerns. It may become necessary to report unethical behavior to the State Bar Association. Failure to report may cause the lawyer to continue their improper behavior which can affect other clients.
Rates, Fees & Retainers
Asset protection lawyers are in the curious position of helping individuals who are usually having trouble paying creditors. This requires them to require non-refundable upfront fees for their services, as the lawyer does not want to be put in the same line of creditors that the client is trying to avoid. Therefore, it should be expected that you will be required to pay upfront rates and fees.
These can either be in the form of retainers for hourly billed work or more commonly, as a flat fee for specific legal work to be completed. While your consultation with a lawyer may be free, do not expect an asset protection lawyer to continue working on your case until you meet your payment obligation to them. These are all important points to keep in mind, especially when trying to balance what may already be difficult finances while taking on a significant additional expense.
Interviewing your attorney
The following questions may help you and your lawyer best work on your case:
- What are the fees and when do I have to pay them?
- What services will I be provided?
- What are my options and what do you suggest will best help me?
- How long should this process last and is there anything I can do to help speed it up or make it more efficient?
- How can I contact you, when are you available, and will any other lawyers be working on this case?
- How often will you keep me updated on major events in my case?
Comments
comments