Guide to Finding Birth Injury Lawyer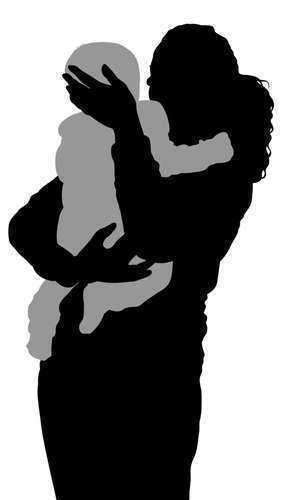 How do I find a Birth Defect Lawyer?
The birth of a child is supposed to be a joyous and special occasion. However, when a newborn has birth defects, it can cause tragic results for the family. Often, these families seek answers for why the birth defects occurred and who is responsible. The following may be possible sources of birth defects:
- Birth defects can be caused by negligent medical treatment, medications, or acts by medical professionals.
- Birth defects can be caused by misdiagnoses or oversight by medical professionals.
- Birth defects can also be caused by physical injuries caused by car accidents, slips and falls, or any other injuring event.
If you are seeking representation for birth defects, it is important that you find experienced birth defect lawyers in your area who can protect your rights and get you the results you need.
What to tell your lawyer
It is very important that you have any details ready for a birth defect lawyer to review. Ensure that any information you are going to provide is accurate and double check dates, times, and places. Lawsuits must be filed under certain time restraints, so the quicker your lawyer can evaluate your case and file the lawsuit, the better off your case will be.
Where to look for a lawyer
Birth defect lawyers usually advertise their services in a variety of different ways. While it is a good to see advertisements in order to know the names and locations of available lawyers, they should not be relied on in order to choose the birth defect lawyer that is right for you. Continue to research a lawyer's background, experiences, and reputation before your hire him or her. The internet can provide extensive information that may be helpful, but you also may need to contact local bar associations or other legal organizations that can help you get the information you need.
This website can provide significant information about lawyers, where to to find them, and a listing of qualified lawyers in your area. Use the search function at the top of the page to begin your search.
Do I need a specialist?
Birth defect lawyers must focus on medical malpractice and other tort areas. Birth defects are a very technical and difficult area of the law to practice, so it is important to find a lawyer that specializes in representing clients seeking compensation for birth defects. A strong understanding of medical terminology, diagnosis, and medical procedures is an important part of a birth defect lawyers expertise. It is always important to have representation that knows the ins and outs of a specific area of the law, so try to find an expert in the field.
Preparing for an appointment
Bring as much information as possible with you when you meet with a birth defects lawyer. Medical records, documents, or letters should all be brought to the lawyers attention. If you are going to discuss events, you should ensure that you know specific details that may be needed. The more you prepare for the meeting, the better the lawyer can understand your case and the quicker a lawsuit can be filed. It is often up to the client to provide the lawyer with information in order to keep a lawsuit going. Also be prepared to undergo medical evaluations for you and your baby, which may be a necessary part of litigation.
Always be prepared with questions to ask your lawyer. Staying engaged through questions and answer will help you understand the process, develop your relationship with the lawyer, and keep an open channel of communication between you and the lawyer.
Evaluating Experience & Education
When you seek representation from a lawyer, at a minimum they must have graduated law school and passed the bar exam in your state. But this should not be the only requirement that you have for your lawyer. Make sure your lawyer has experience practicing law as a birth defect lawyer, that they have the necessary resources to fully represent you, and to find out if your lawyer has any ethical violations or consumer complaints against them. This may require some time and commitment to learn all of this information, but in the long run it will help to have a well qualified lawyer on your side.
Do not only choose a lawyer based on advertisements or word of mouth. It will often be necessary that you conduct your own research to ensure that you have a lawyer you can trust with your case.
Personality & Values
Experienced birth defect lawyers will know how to get the case through the legal process, how to file the necessary legal documents, and how to negotiate with opposing parties. The will have a good understanding of any jurisdictional or party issues that arise during the case. A birth defect lawyer will have worked on similar cases in the past and know what to expect both from the courts and from the defendants. Often, a lot of negotiating and possibly settlement agreement skills are needed in order to reach an agreed upon award before bringing the case through the entire litigation process.
Be wary of unreasonable fees or unethical behavior by a birth defect lawyer. Try to determine if your lawyer has your best interests in mind or if they are making decisions that best benefits themselves. Lawyers should always be available to contact and should return any messages left for them. They should also consult you for major decisions such as what settlements to agree upon and what are acceptable terms to agree.
Rates and Fees
While there are different methods of rates and fee that lawyers may charge, the most common way fees will be calculated for birth defect lawyers is on a contingency. Contingent fees are based upon the total award won by the lawyer for the client. The lawyer will then be paid an agreed upon percentage of that total fee. Typically, these fees will be 30% to 40% of the total award. If the lawyer fails to secure and award or does not meet a certain threshold, then the lawyer does not get paid any fees and the client does not incur any liabilities.
Interviewing your attorney
Consider the following when speaking with your lawyer:
- Make sure you understand the fees you will be charged and what services you will be provided. If you are unsure of the fees, make sure to talk them over with the lawyer and to get the agreement in writing for future reference.
- Know your lawyers background and experiences. Ask about previous cases, past awards, and any ethical issues the lawyer has faced. If you are not comfortable with the lawyer's level of experience, ask the lawyer to refer you to a more experienced lawyer or one who specializes in the area you require help.
- Always know how to contact your lawyer. Where, when, and how to reach your lawyer will be very important, as you will need to provide information to your lawyer if your situation changes or if your lawyer needs to keep you updated and any changes to your case.
Comments
comments