Guide to Finding Brain Injury Lawyer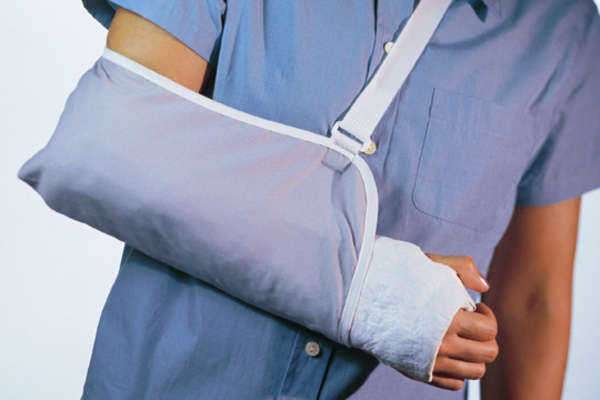 How do I find a Brain Injury Lawyer
If you or someone you know has suffered a traumatic brain injury, it is extremely important that you contact a brain injury lawyer immediately in order to assure that you are well represented. Cases that involved brain injury can come about in many different ways, including from traffic accidents, slip and falls, work site injuries, or any number of accidents that cause brain injury.
It it important to contact a qualified brain injury lawyer as soon as possible for several reasons.
- Brain injuries are often debilitating and life long injuries that can have physical, emotional, and economic impacts for many years.
- A statute of limitations exists which prohibits certain lawsuits from being followed after a certain amount of time. These limitations vary from jurisdiction to jurisdiction and are different depending on the claims made. Because brain injuries may not show symptoms for an extended period of time, it is important to find a brain injury lawyer as soon as the accident occurs or as soon as symptoms develop.
- Brain injuries are often involve very technical medical diagnosis which will require medical experts and their opinions in order to make their case. Getting your case to a skilled brain injury lawyer will open up invaluable resources of medical experts and experience in establishing the legal requirements for brain injury cases.
Brain injuries are not only devastating to the injured party, but can also have widespread affects on their dependents and loved ones. Many brain injury victims lose their capability to work and earn an income, which can affect themselves as well as those that once depended on their income to survive. Loved ones may also have to take care of those with brain injuries which may be physically, emotionally, and economically exhausting.
What to tell your Brain Injury Lawyer.
Make sure you have as much information as possible about your case. Medical records are the most important part of brain injury litigation, so make sure you have a complete medical history available, as well as dates of appointments, doctors names, types of treatments, medical procedures, and medications. An experienced brain injury lawyer will need all of this information in order to evaluate the case and determine how to best represent you.
Be open and honest with your brain injury lawyer, even if the information you have is embarrassing or you feel it would hurt your case. A lawyer will keep all of your information confidential so you should not be concerned with hiding information. Your brain injury lawyer will probably need to further contact experts or medical professionals to evaluate your case, so it is important that you have patience if a lawyer you seeks does not immediately accept your case.
Where to look for a lawyer.
Brain injury lawyers will usually advertise using the usual forms of communication, such as phone books, television ads, and newspapers. Such advertisements are good for finding a lawyer, however they do not provide detailed information about the lawyer. Seeking information from friends and relatives can be a good one of learning about a lawyer's reputation
The internet can be a very important tool in determining which lawyer is best for you. You may use this website to find a brain injury lawyer. To do so, use the search box on top of all pages. You may also compare attorneys and ask free questions by clicking Find Attorneys on top of the page.
Do I need a specialist?
Brain injury lawyers typically work in the fields of personal injury and medical malpractice. Traumatic brain injuries are most common in severe automobile, motorcycle, and pedestrian accidents. Because of the complexity and difficulty in bringing a brain injury lawsuit, brain injury lawyers will usually specialize in these types of lawsuits.
Preparing for an appointment.
You must have available all evidence of your injury. Another party must be liable for causing the injury and you must prove that they acted negligently, recklessly, or purposefully. It is extremely important that you bring all available medical records, medical histories, and all information about the case. If the brain injury was caused by an accident, bring any police reports or other documents which give a factual description of the event. The more information you have available, the better the brain injury lawyer can evaluate your case and move it along in the process.
It is important to disclose everything that you feel may be relevant. Be open with all of the facts, even if you feel they may hurt your case. You must be prepared to ask questions as well as give detailed information to the lawyer.
How to evaluate a Brain Injury Lawyer
In order to represent you, a lawyer must have completed law school, meet ethical and character requirements, and pass the bar exam in the state in which they are practicing. Do not be afraid to ask about their past experience representing similar clients in similar cases. Besides their educational and professional experience, get a feel for the personality of the lawyer. It will be very important that you are comfortable with the lawyer, as you will be in contact with him or her for what could potentially be a several year commitment.
Brain injury lawyers must have the ability to work with their clients while having compassion and empathy for their situation. At the same time, they must also distance themselves from the injuries in order to best strategist the situation in order to reach the best possible outcome for their client. They must also be tough negotiators, as much of their work involves the negotiation of potential settlements with defendants and their insurance companies.
Social Security and Disability for Brain Injuries
Brain injury lawyers will try to first ensure that those with traumatic brain injuries get all benefits available to them. Disability benefits must be submitted through an initial claim through social security disability SSI or SSDI. Guidance can be found through hospital professionals on site or can be sought by searching through the social security administrations website for registration.
If social security initially denies benefits for a traumatic brain injury, it is extremely important that a brain injury lawyer is contact immediately in order to file an appeal of the denial. The social security administration limits the time that such appeals may be filed and you may have less than 2 months to file them without losing the chance of the benefits.
Besides government benefits, brain injury victims may also have a host of other benefits available to them. This is another reason why it is important to find a brain injury lawyer, as they will have the experience and knowledge to apply for workers compensation, health benefits, disability benefits, or other insurance or third party beneficiary programs. The brain injury lawyer will know where, how, and when to file for these benefits, which could greatly affect the quality of life for brain injury victims.
Traumatic Brain Injury Lawyers
Traumatic brain injury lawyers specialize in injuries sustained to an individuals nervous system which affects brain function, motor skills, and cognitive skills. Traumatic brain injury occurs when an external force causes damage to the brain, usually from blunt force trauma or the brain striking the interior of the skull walls. These types of injuries can be devastating to victims and depending on the severity of the force, often result in complete incapacitation or death.
Because of the severity of traumatic brain injury, lawyers will often need the assistance of medical professionals and experts who can evaluate and give opinions on the cause of the brain injuries and the extent of the injuries. A traumatic brain injury lawyer must weight the determine the best strategy for bringing the lawsuit, where to file it, what defendants to sue, and numerous other considerations. Many traumatic brain injury lawyers will only take cases that involve serious damages or were the result of obviously negligent or intentional actions that caused the injuries.
Cost is a major factor traumatic brain injury lawyers must consider then deciding whether or not to file a brain injury case. Medical experts, witnesses, medical exams, and all of the court costs can make such cases cost prohibitive. Usually, only the most damaging and traumatic brain injuries will be considered by experienced traumatic brain injury lawyers.
Comments
comments