Guide to Finding CA Bankruptcy Lawyer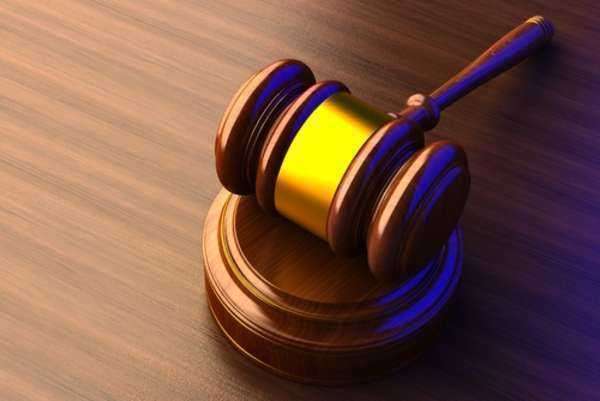 How do I find a CA Bankruptcy Lawyer?
During these hard financial times, many people are finding that they can no longer afford the lifestyle they once held. This is especially true in the state of California, where foreclosures and bankruptcies are becoming all too common. You should seek the advice of a qualified CA bankruptcy lawyer in the following circumstances:
- If you are behind on your bills, payments, mortgages, or any other financial obligations.
- If you are being contacted by creditors and do not have the financial means to send payments.
- If you are insolvent, in that your assets are worth less than what you owe.
If you meet any of these criteria, then meeting with a qualified CA bankruptcy lawyer could help you to get your finances in order and reset your life to where your bills are much more manageable and you can sleep easy at night knowing the creditors will not be calling.
What to tell your attorney
It will be very important that you tell your lawyer all about your finances and any property or assets that you may own. You should be prepared to discuss in depth your monthly payments, mortgages, student loans, or any other payments. Do not be afraid to discuss what you can or can't afford to pay off. Your lawyer can only help when you provide an accurate depiction of your situation.
Where to look for an attorney
CA bankruptcy lawyers often advertise their services and can be found on television, radio, newspapers, and even on the internet. While these advertisement sources can be helpful in getting you the names and locations of lawyers in your area, it is important to look deeper at their qualifications and past experiences. Do not rely on the claims and promises these ads may give you, as many are hyped exaggerations of the true services you will be provided. Remember, outcomes of any legal work are uncertain, so always be wary of promised results.
This website can be a valuable source of information for finding and comparing CA bankruptcy lawyers in your area. Use the search function at the top of the page and make sure to browse through the various types of information you may find.
Do I need a specialist?
Bankruptcy law is practiced through the federal court system and requires a specialized knowledge of the specific rules and regulations that must be met in order to successfully file for bankruptcy. Do not entrust your assets and home to a lawyer who has not had experience helping clients file for bankruptcy. Seek only the help of a specialist, who will know what to do in case problems arise in your case and can advise you on what steps to take to put you in better financial footing.
Preparing for an appointment
Before you meet with a CA bankruptcy lawyer, get all of your financial information in order. Prepare any paperwork that can provide your lawyer with insight about your financial situation. Bring in income statements, bills, mortgage payments, and correspondence with lenders and banks. On top of all this paperwork, you should also come ready to discuss important events that have led to you seeking the help of a CA bankruptcy lawyer. Know any specific dates, names, amounts, or places that need to be discussed. The more accurate your information is, the quicker and more efficiently your lawyer can get your bankruptcy filed and through the necessary process.
Prepare whatever questions you may have and write them down so that you can bring them with you to the meeting. It is important that you have these questions answered so that you are aware of what you need to do and how the process will go.
Evaluating Experience & Education
All lawyers must graduate from an accredited law school and meet ethical requirements that the California State Bar requires. Then, they must pass the California State Bar Examination before they can represent clients. Besides these basic requirements, you should also ensure that your CA bankruptcy lawyer has had experience helping clients through the process.
Do not rely on advertisements for selecting your lawyer. Instead, look into unbiased sources of information that can give you an idea of how well your lawyer does their job.
Personality & Values
Any experienced CA bankruptcy lawyer will know how to advise you about your finances, help you choose what method of bankruptcy is right for you, and finally take your case through the bankruptcy process. They will need to know how and where to file your bankruptcy papers. They will also need to be able to make appearances for you in bankruptcy court and negotiate your bankruptcy with the legal professionals in the federal court.
Always be aware of the fees and expenses that you will incur for hiring a CA bankruptcy lawyer. Of course, your fees and expenses should not outweigh the benefits you can get through bankruptcy. Question any exorbitant fees and report any unethical behavior to the California State Bar Association. If you believe your lawyer is acting or billing you inappropriately, you will need to find the services of another lawyer. Failing to report a lawyer's bad behavior may harm your legal rights and hurt other clients as well.
Rates, Fees & Retainers
CA bankruptcy lawyers are required to charge an upfront fee that must be paid before any bankruptcy filings can be made. This is because they cannot become a creditor while representing you in your bankruptcy. Therefore, find out what the bankruptcy lawyer will charge you and what services they will provide you. Get all agreements in writing and ensure that your lawyer is not charging fees that are too much.
Also check for any potential filing fees or other expenses the lawyer may require. These fees may be required depending on the lawyer, so find out before allowing the lawyer to file on your behalf.
Interviewing your attorney
Consider asking the following questions when meeting with your lawyer:
What fees do you charge and what expenses will I incur?
What services will be provided for me?
Am I a good candidate for bankruptcy?
What will be the consequences of filing for bankruptcy?
How long should the process take?
When can I contact you to give you additional information about my case?
When will you contact me to tell me about any updates on my case?
Bankruptcy Lawyers CA
When you find that your financial situation is requiring that you cannot make your monthly payments, it is time to seek the help of a bankruptcy lawyer. CA provides protection to people who are seeking bankruptcy in order to protect homes, cars, and any other property at risk from creditors. While most debts can be discharged in bankruptcy, there are many debts that cannot. Student loans and some litigation expenses cannot be discharged. For more information, contact a bankruptcy lawyer in the CA area to discuss what options may be right for you.
Comments
comments