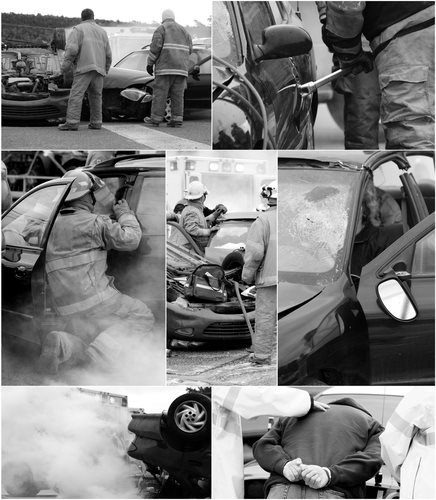 What is a Car Accident Lawyer?
A car accident lawyer is a legal professional who litigates on behalf of clients who are involved in a car accident. Car accident lawyers utilize a precise understanding of a jurisdiction's traffic laws to formulate an argument to mitigate their client's liability or to bolster a client's odds of securing a settlement. Regardless of their position in the legal matter, all car accident lawyers are adept in filing auto accident claims.
Car accident lawyers litigate on behalf of clients to determine liability in a car wreck. These legal professionals litigate in matters where the parties involved in the accident disagree on liability; the participants do not place responsibility on themselves.
Do I Need a Car Accident Lawyer?
You will need a car accident lawyer if you are involved in a car accident and do not agree with the other party's assessment of liability. You will need to hire a car accident lawyer, if you believe your accident resulted in the other driver's negligence or reckless behavior, yet, the insurance companies involved hold you responsible for paying the damages associated. All car accident claims revolve on a determination of fault and the exchange of funds. These funds, which are either delivered out-of-pocket or by your insurance company, are used to offset the damages associated with the accident. Moreover, the funds aligned with the settlement are transferred to the victim of the accident to satisfy the costs associated with convalescence and psychological anguish.
Furthermore, you should hire a car accident lawyer, if you are injured in an auto accident and would like to seek compensation beyond what the other driver's insurance company has already supplied. In these situations, car accident lawyers will re-tell your story and elucidate on the facts associated with your case. The car accident lawyer will invariably document the other driver's negligence or reckless actions and the precise costs associated with your injury. In this scenario, the injuries sustained must outweigh the settlement previously rendered by the other party's insurance company.
Will I Need a Specialist?
Once you realize the importance of a car accident lawyer for your given situation, you will need to hire a specialist. Car accident lawyers, because of the broad nature of personal injury and civil law, utilize specialties and certain expertise to better facilitate a specific case. For example, if your car accident was a hit and run and you were left badly injured, you should consult with (and subsequently hire) a car accident lawyer who has experience litigating over similar situations.
Specialists in this field will also practice DUI/DWI laws, severe car wrecks, car accidents involving public or governmental agencies etc. Regardless of the circumstances surrounding your case, you can secure the aid of a specialist if you look hard enough. The odds of securing a car accident claim are bolstered through the inclusion of a specialized car accident lawyer. That being said, if you cannot locate a specialized car accident lawyer in your area, a generic legal professional with experience in handling car accident claims will serve you just fine.
To hire a specialist, you must first identify the laws surrounding your case. Once you isolate the particular facets of your legal situation you may begin your search for a legal specialist. Failing to incorporate a car accident specialist in your case will prevent you from developing the most efficient defense or claim.
Finding Car Accident Lawyers in Your Area:
To effectively locate Car Accident lawyers you must utilize the following resources:
1.
After identifying your precise legal problem, you must conduct Internet searches to locate all Car Accident lawyers in your region. Perform Internet searches on popular platforms, such as GOOGLE, for car accident lawyers in your area.
2.
Once you compile a list of car accident specialists in your jurisdiction you should perform additional searches to secure biographical information on each listing.
3.
You should access lawyer referral services and your states BAR association to ensure that your prospective car accident lawyers are licensed and in good standing with your state.
4.
After recording a list of prospective legal help, cross-reference these individuals by visiting internet forums for client testimonials. These resources provide first-hand account that effectively illuminate the legal professional's reputation, skills and experience
5.
After observing additional information you are now free to eliminate a handful of prospective car accident lawyers in your area. Those who do not meet your specific needs, are too costly or simply don't fit with your wants should be removed from your list. After these steps you should be left with roughly 3-4 car accident lawyers.
6.
The remaining car accident lawyers should be contacted via email or phone. During these conservations you may ask personal questions regarding the lawyer's staff or experience. During this correspondence you must be able to effectively forecast how the legal professional would litigate over your case.
Consultations/Preliminary Meetings:
After talking to each car accident lawyer, you must decide which you'd like to consult with. Because the majority of car accident claims revolve around personal injury law, a consultation provided by a car accident lawyer will be free.
Consultations provide you with a preview of the Car Accident lawyer's abilities. These preliminary meetings illuminate a Car Accident lawyer's legal strategy. During the consultation you should take note of the following:
1.
Does the Car Accident lawyer listen well?
2.
Does the Car Accident lawyer seem to care about your legal predicament?
3.
Does the Car Accident Lawyer exhibit behavioral patterns that denote an interest in developing a strong case for you?
4.
Does the Car Accident lawyer elucidate the particulars of your case, including the laws in question? Is this information easy to understand?
5.
Is the Car Accident lawyer affable? Do you feel comfortable with the individual? Is the conversation seamless?
6.
Aside from observing the car accident lawyer, you must also take notice of the lawyer's staff. Are they professional? Do they treat you with respect?
Before hiring a legal professional, you must go over the counsel's payment agreement. During the consultation, you should request a copy of the Car Accident lawyer's payment plan.
Frequently–because the claims are rooted in personal injury law–a Car Accident lawyer will operate under a contingency platform.
If your case is not tried in a civil setting, your car accident lawyer may operate under one of the following payment plans: Hourly (the Car Accident lawyer charges hourly for services rendered); contingency (the Car Accident lawyer charges a percentage of the civil settlement if one is attained); or retainer agreements (a lump sum is charged before the Car Accident lawyer litigates and acts as a separate account to fulfill payments for services rendered).