Guide to Finding Car Crash Lawyer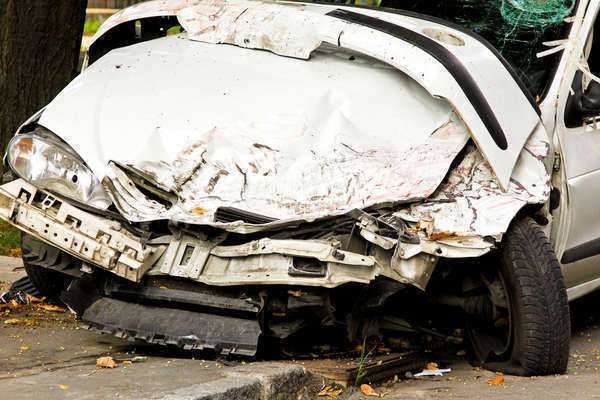 How do I find a Car Crash Lawyer?
Car accidents involving passengers, drivers, and pedestrian have become more and more common as more cars are on the roads while longer commutes and new technology distract drivers. Car crashes can result in serious bodily injuries, medical expenses, and loss of income that leave victims feeling helpless. Car crashes can be the result of negligent operation of a vehicle, drunk driving, or reckless behavior.
When a car accident occurs, it is important to stay on the scene of the accident, exchange insurance information with the other drivers, and file a report with the local police department. If the accident is serious, ensure that medical treatment is made available for yourself, your passengers, and any others who were injured by the accident. Do not admit fault at the scene and immediately seek the help of a car crash lawyer if you or a loved one is injured. Finding the right car crash lawyer can be the difference between having to pay out expenses from your pocket or recouping your loses from those who are at fault.
What to tell your attorney
Your car crash lawyer will need to have all available information about the accident. Make sure to supply accident reports, witness statements, and your medical history. Medical reports are crucial in car accident litigation, so make sure your car crash lawyer has a detailed account of all medical procedures, diagnosis, and medications that are applicable to your car accident.
The lawyer will need to establish liability against the other driver and show a certain level of fault. A jury is the ultimate finder of fact in these cases, however many times your car crash lawyer will work with the defending insurance company to settle the matter before embarking on long and expensive litigation.
Where to look for an experienced Car Crash Lawyer
When you or a loved one is injured in a car crash, it is important that you find experienced lawyers who have practiced in the automotive accident area for a long time. Many personal injury lawyers work daily on car accident litigation and a number of them will be available in your area.
When looking for a car crash lawyer, ask members of your community for recommendations. A lawyer will work hard to establish a reputation in the community and this can provide a great way of finding a quality attorney.
Search the internet for car crash lawyers in your area. Many listings and referral groups exist that can lead you to the attorney that is right for you. You may use this website to find a car crash lawyer by using the search box on top of the page. You may also compare attorneys and ask free questions by clicking Find Attorneys on top of the page.
Preparing for an appointment
You must gather all evidence of your injury. Medical records and documents are a very important part of establishing your case. Have any accident reports, insurance correspondence, or other related documents available for review by the attorney. The more information you provide to your car crash lawyer, the more efficiently he or she can file and move your case through the legal system.
Often, it will take many doctor visits and consultations before a settlement can be reached with an insurance company. It is very important that you keep your car crash lawyer up to date with your current medical status and any changes in your situation. Ensure that you are open and honest with your lawyer, as they will provide you the best representation if they know all of the facts, good and bad. Confidentiality requires that the lawyer does not disclose any information about your without your consent first.
Evaluating Experience & Education
All lawyers must complete a three year program at an accredited law school, meet ethical and character requirements, and finally pass the bar exam in their jurisdiction. However, the minimum requirements are often not enough to determine whether a car crash lawyer is right for your. Make sure to ask any potential attorney about their past profession history and qualifications in representing you or your loved one. Do not be afraid to ask about past success rates and awards the lawyer has achieved.
Advertising alone should not determine which attorney is right for you, it is important that you conduct enough research and investigating to ensure a lawyer is right for you.
Personality & Values
An experienced car crash lawyer will have the ability and knowledge to put the case through the legal system, keep you up to date on all major events, and will have great negotiating skills. Much of the lawyers time on your case will be spent writing and filing legal documents and trying to settle with the defendants and their insurance companies to reach a satisfactory agreement.
When discussing your case with your lawyer, try to get a feel for their values and work ethic. A good car crash lawyer will be putting a large amount of time and effort into your case in order to properly represent you. If you have any issues with your lawyer, do not be afraid to approach him or her and discuss the issues you are having. Lawyers can always be replaced, however a client should be wary of excessively changing their lawyer, as other lawyers may see this as a sign that you are a difficult client or have a bad case.
Rate and Fees
Most often, car crash lawyers will work on a contingency fee basis, meaning that they will only collect a fee if they are successful in securing an award at trial or reaching a settlement with the defendant. Although fees vary by location and lawyer, you can expect their fees to range from about 25% to 40% of the total award.
Car crash lawyers will also require that court and litigation fees be paid in order to properly try the case. Many times, these fees will be taken out of the final award on top of the lawyer's fees. Because of this, you should expect any litigation to be long and expensive, so be prepared.
Important questions to ask
Make sure to ask about the rates and fees your attorney will charge you. If you do not understand the fees, make sure you discuss them with the lawyer until you have a good understanding of the costs involved.
Make sure to ask about previous experience and past results from similar lawsuits. Also try to find out how long the lawyer expects the case to take as well as the expected compensation. This is important, as you need to plan on paying off current medical bills and making up for any lost income.
Comments
comments