Guide to Finding Chapter 13 Lawyer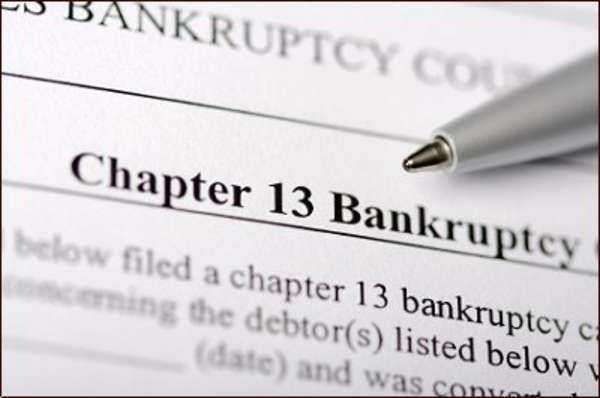 How do I find a Chapter 13 Bankruptcy Lawyer?
Chapter 13 bankruptcy lawyers help individuals that intend to file for bankruptcy navigate the legal system by selecting an appropriate bankruptcy option, obtain appropriate credit counseling and emerge from bankruptcy after a repayment plan has been fulfilled. Chapter 13 is a voluntary action, unlike Chapter 7 or 11 where a debtor may be forced into involuntary bankruptcy due to debt collection.
What happens during Chapter 13 Bankruptcy?
Chapter 13 bankruptcies are for individuals with a steady stream of income that can be used to repay the debts as part of a repayment plan. The repayment plan typically lasts 3 – 5 years. The individual's assets are not taken and the debtor typically has five years to repay the debts. Predictably, bankruptcy severely impacts one's credit report and remains on the report for ten years. Unlike Chapter 7 bankruptcy, none of the debtor's assets are in danger of liquidation to repay creditors. During the chapter 7 bankruptcy process, repayment is at the discretion of the trustee and the debtor has little say in the matter.
What to prepare before meeting with the attorney
You must collect all bills as well as well as a listing of your assets and be prepared to show them to the attorney. You will need tax returns for the previous two years, and any other relevant personal finance documents. The attorney needs all of this information to determine your situation and the appropriate bankruptcy option. The intention of Chapter 13 bankruptcy is the preservation of your assets, so it is important to have an accurate representation of all assets so that you may make the best case. You need to be able to prove that you are financially solvent enough to sustain a repayment plan yet still in need of the bankruptcy option. Failure to prove that your debt load is a true burden will not allow you to pursue bankruptcy and force you into credit counseling instead, which maintains your debts.
What happens between meeting the lawyer and filing the case?
As bankruptcy is meant to be a "last resort" for people in debt, federal law mandates that anyone seeking bankruptcy receive credit counseling within 180 days after their filing. The intent here is to avoid bankruptcy by working out a debt payment plan. This is technically not the same as Chapter 13 bankruptcy, although this process is also a type of debt consolidation. The case can only proceed after all other personal finance options have been exhausted. The difference is that the Chapter 13 is a federal court supervised debt reorganization rather than a private endeavor. Keep in mind that a person under a pending Chapter 13 cannot obtain more credit and the individual's credit worthiness will suffer for some time.
Where to look for an attorney
You may use this website to find a Chapter 13 bankruptcy lawyer. To do so, use the search box on top of all pages. You may also compare attorneys and ask free questions by clicking Find Attorneys on top of the page.
Advertising, testimonials and solicitation are not always indications of a quality lawyer or firm and these factors should never influence your decision when seeking a Chapter 13 lawyer to deal with your bankruptcy case. It is usually a good idea to consult the State Bar Association resources, including directories of members, as members of the Bar Association must adhere to stringent ethical codes and the highest level of professionalism. Bankruptcy attorneys and firms frequently advertise on television but you usually have little to no means of assessing the quality of service of their track record with other clients.
Do I need a specialist?
The US bankruptcy code is a complex federal document subject to state interpretations and as such, not every lawyer will take these cases. Some specialized bankruptcy lawyers are available to handle the needs of individuals and businesses that choose to file for bankruptcy. Not all bankruptcies involve the immediate liquidation of assets for the creditors, which is the intention of filing for Chapter 13 rather than Chapter 7 bankruptcy.
Evaluating Experience & Education
As bankruptcy law is complicated and very specialized, one should look for a Chapter 13 lawyer with a proven record of guiding clients through bankruptcy filings. Check the lawyer's credentials to make sure they come from an accredited law school and that the lawyer is a member of the state bar association.
You should be skeptical if the attorney makes claims that are too good to be true or will charge fees that seem onerous. A suitable Chapter 13 lawyer will be considerate of your situation and will not add to the burden with overly onerous legal fees.
You reserve the right to check an attorney's licenses and credential. If he or she cannot produce these documents readily, then there is a chance that this individual should not be dispensing legal advice.
Personality & Values
Bankruptcy filing can be a very draining and for some, humiliating experience so a suitable Chapter 13 bankruptcy lawyer is not only knowledgeable, but also empathetic.
Communication is also important to maintaining a solid client-retainer relationship. If an attorney makes it difficult to talk or meet with him, you may want to reconsider your decision as a lack of communication may jeopardize your chances of complying with court orders and federal law.
For most jurisdictions, lawyers must pass ethics examinations and abide by an ethics code set by the bar association. Still, you must be vigilant when dealing with some lawyers that lack a solid record of integrity and ensure that your dealings with them are fair and transparent. Be aware of unreasonable fees, illegal activity or coercion on the part of the attorney. Bar Associations maintain dispute resolution and grievance services for clients that have issues with their Chapter 13 bankruptcy lawyer.
Rates, Fees & Retainers
There are various fees that are accrued when consulting and retaining a lawyer. It is important to be aware of these fees. Unlike civil litigation, there are no awards or settlements, so contingency fees do not apply during these circumstances. You should be able to get all fees in writing from a reputable attorney.
The fee to file for chapter 13 ranges from $274, but there will be additional lawyer fees. Expect the lawyer to charge between $1,000 to $2,000 dollars for his services. There is a fee of $25 to downgrade a Chapter 13 case to a Chapter 7 liquidation case.
Hourly rates may be accrued from using the lawyer or support staff such as paralegals. It is especially important to be aware of those fees.
A retainer fee is a non-refundable advance payment by the client that covers the cost of services provided by the lawyer.
A referral fee can be charged by some attorneys that do not take bankruptcy cases but do know another attorney at another firm with that specialty. This does not increase the fees that the client must pay, but is merely an agreement between two attorneys to share the award. The State Bar usually requires the approval and disclosure of this agreement to the client. An attorney that has been referred has the best incentive to win the case and indeed some of the best lawyers only accept referrals.
Free services may be available to low-income families as well as no-cost consultations.
Interviewing your attorney
The following questions are important when interviewing your attorney:
What fees do I pay for retaining services?
Can I have that in writing?
What are my options?
Can I file for Chapter 13 bankruptcy and preserve my assets?
Can I contact you directly if there is a problem?
Can you allow me to examine your credentials?
What is your experience with bankruptcies, specifically my circumstances?
If you cannot handle my case, can you refer me to a lawyer that can?
Chapter 13 bankruptcy lawyers help individuals that require debt reorganization and do not want to imperil their assets. Chapter 13 lawyers work with clients to organize their assets and make a suitable claim in federal bankruptcy court. Individuals under the court supervised repayment plan will have 3 – 5 years under the provisions of bankruptcy under chapter 13. A lawyer that takes a bankruptcy case must be familiar with both state and federal provisions pertaining to bankruptcy and be able to explain those provisions to a client effectively. The federal filing fee for Chapter 13 bankruptcies is $274 and chapter 13 lawyers will typically change approximately $1,000 to $2,000 more for legal expenses. Be aware of all fees that will be charged by the Chapter 13 lawyer and get all fees in writing. Choose a Chapter 13 lawyer with good credentials and experience to ensure you get proper representation in federal court.
The chapter 13 lawyer, on his part, is able to judge risk and the possibility of the client not being able to fulfill the conditions for Chapter 13 debt repayment. Failure to do so can cause even more devastation to a client's credit rating and even more fees added to change the case to Chapter 7 bankruptcy.
An individual may file for bankruptcy without a chapter 13 lawyer, but filing "Pro Se" can be difficult for the average client and short term advice from an attorney is invaluable for all but a few experience clients. Remember that approved credit counseling is mandatory for all persons filing for bankruptcy and must be sought within 180 days of the filing.
The federal courts also warn against "petition preparers" that operate outside the law that merely type information on bankruptcy forms that are otherwise free to the public. They are not allowed to provide legal advice and cannot accept court fees from the client. They must also clearly identify themselves, as per federal regulations, when they prepare a federal petition for another person. The may not file on behalf of another person. Persons filing for bankruptcy are advised to find a chapter 13 bankruptcy lawyer to ensure long term compliance with court orders and the best legal advice.
Comments
comments