Guide to Finding Chapter 7 Lawyer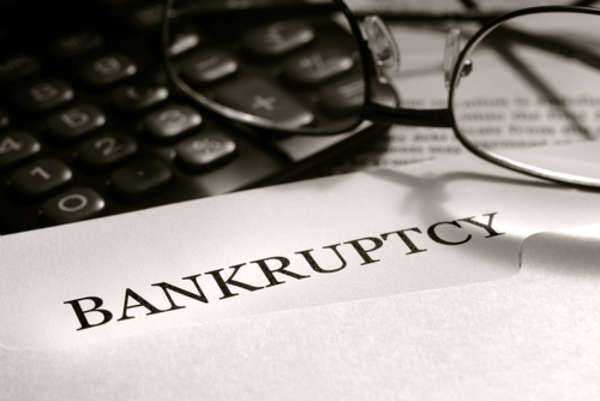 How do I find a Chapter 7 Bankruptcy Lawyer?
Chapter 7 Bankruptcy (also called a "straight bankruptcy" or "liquidation") is the process by which a debtor's assets are liquidated to repay the debts. A court appointed Chapter 7 trustee helps with the liquidation process, using the proceeds from the sale of the debtor's property to repay the creditors. The case is tried in the relevant jurisdiction, usually closest to the residence of the debtor. A bankruptcy lawyer is critical during Chapter 7 proceedings to help you navigate complicated bankruptcy law and help you emerge with the least amount of damage to your assets and reputation.
What happens during Chapter 7 bankruptcy?
In Chapter 7 bankruptcy, all of the debtor's assets may be liquidated in order to repay creditors. Repayment is at the discretion of the trustee and the debtor has little say in the matter. Unlike Chapter 13, there is no repayment plan and you are no guarantee to keep your property, save for a few exceptions. Predictably, bankruptcy severely impacts one's credit report and remains on the credit report for ten years. Any businesses or organizations that hold liens, or security interests, may seize that property. Most debts owed are discharged, except for child support, student loans, property and income taxes less than 3 years old, as well as financial penalties associated with law-breaking.
What to prepare before meeting with the bankruptcy lawyer
You must collect all bills, as well as a list of assets and be prepared to show them to the attorney. Take account of any liens and property that could be repossessed should you file for bankruptcy. You will need tax returns for the previous two years, and any other relevant personal finance documents. The attorney needs all of this information to determine your situation and the appropriate bankruptcy option.
What happens between meeting the bankruptcy lawyer and filing the case?
As a Chapter 7 bankruptcy is meant to be a "last resort" for debtors, federal law mandates that anyone seeking bankruptcy receives credit counseling after their filing. The intent here is to avoid bankruptcy by working out a payment plan, which could lead to the less punitive Chapter 13 bankruptcy. The case can only proceed after all other personal finance options have been exhausted.
Where to look for a Chapter 7 bankruptcy attorney
Instead of searching online or in the Yellow Pages, the best practice is to consult a State Bar directory. This will give you the best range of choices and you are almost guaranteed that members of the State Bar adhere to ethics codes and are up-to-date on legal matters concerning their specialty. Remember that bankruptcy laws may vary from state to state dispute using federal statutes.
You may use this website to find an attorney. To do so, use the search box on top of all pages. You may also compare attorneys and ask free questions by clicking Find Attorneys on top of the page.
Do I need a specialist?
The US bankruptcy code is a complex federal document subject to state interpretations and as such, not every lawyer will take these cases. Some specialized bankruptcy lawyers are available to handle the needs of individuals and businesses that choose to file for bankruptcy. A specialized lawyer will be able to guide you through Chapter 7 bankruptcy as well as possible options to avoid bankruptcy.
Evaluating Experience & Education
As Chapter 7 bankruptcy law is complicated and very specialized, one should look for a lawyer with a proven record of guiding clients through bankruptcy filings. Check the bankruptcy lawyer's credentials to make sure they come from an accredited law school and that the lawyer is a member of the state bar association.
Advertising and name recognition are not always hallmarks of good lawyers and should never be used when evaluating the merits of hiring an attorney. Bankruptcy attorneys and firms frequently advertise on television but you usually have little to no means of assessing the quality of service of their track record with other clients. In fact, these practices may be predatory with high and/or hidden fees that prey on those already in vulnerable circumstances.
Personality & Values
Chapter 7 bankruptcy filing can be a very draining and for some, humiliating experience so a good bankruptcy lawyer is not only knowledgeable, but also empathetic. Chapter 7 bankruptcies tend to evoke feelings of failure and inadequacy in the debtors and a good lawyer is able to work with his or her clients at the pace they need to approach their circumstances rationally.
You need to be able to communicate with your lawyer and also be able to contact him or her during unforeseen circumstances. Ensure that your lawyer is able to accommodate you and that you can reach the office with relative ease. Difficulty in reaching your lawyer or a lawyer that is simply too busy to handle your case are reasons to reconsider your decision.
For most jurisdictions, lawyers must pass ethics examinations and abide by an ethics code set by the State Bar Association. Still, you must be vigilant when dealing with some lawyers that lack a solid record of integrity and ensure that your dealings with them are fair and transparent. Be aware of unreasonable fees, illegal activity or coercion on the part of the attorney. State Bar Associations maintain dispute resolution and grievance services for clients that have issues with their bankruptcy attorney.
Rates, Fees & Retainers
There are various fees that are accrued when consulting and retaining a Chapter 7 lawyer. It is important to be aware of these fees. Unlike civil litigation, there are no awards or settlements, so contingency fees do not apply during these circumstances. You should be able to get all fees in writing from a reputable attorney.
Hourly rates may be accrued from using the lawyer or support staff such as paralegals. It is especially important to be aware of those fees.
The lawyer may offer a flat fee to file the paperwork needed to being bankruptcy proceedings. Use this only if you wish to work with the court appointed trustee and are willing to accept the judgment of that trustee.
A retainer fee is a non-refundable advance payment by the client that covers the cost of services provided by the lawyer.
A referral fee can be charged by some attorneys that do not take bankruptcy cases but do know another attorney at another firm with that specialty. This does not increase the fees that the client must pay, but is merely an agreement between two attorneys to share the award. The State Bar usually requires the approval and disclosure of this agreement to the client. An attorney that has been referred has the best incentive to win the case and indeed some of the best lawyers only accept referrals.
Free services (pro bono) may be available to low-income families as well as no-cost consultations.
Interviewing your attorney
The following questions are important when interviewing your attorney:
What fees do I pay for retaining services?
- Can I have that in writing?
What are my options?
Can I contact you directly if there is a problem?
Can you allow me to examine your credentials?
What is your experience with bankruptcies, specifically my circumstances?
If you cannot handle my case, can you refer me to a lawyer that can?
Comments
comments