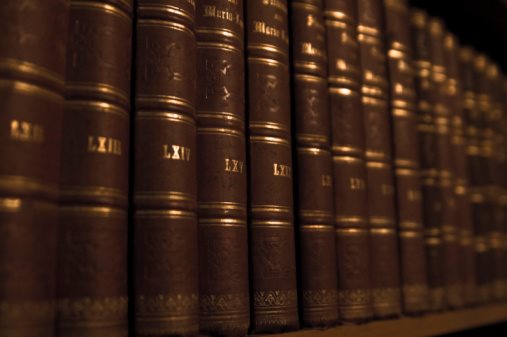 Accusations of child abuse are a very serious matter than can cause the accused parents to lost custody of the child, in addition to criminal penalties. In the event an individual is accused of child abuse, child abuse lawyers can help to prove their innocence, by proving that the injuries that were used as an indicator of abuse were not the fault of the parents or that the accusations are false, usually in the case of sexual abuse cases. Although there are a number of cases that a child abuse lawyer will not be able to prove innocence, due to obvious and intentional abuse to the child, but in cases of accidents and false allegations, child abuse lawyers are the best possible option to retain custody and avoid criminal penalties.
What are some defenses to physical child abuse allegations?
Especially for infants, parents may not be aware of many injuries that happen accidentally. The unfortunate reality is that false correlations can be drawn between accidental injuries and abuse. One such instance is when Vitamin D deficiencies in infants cause the child's bones to be brittle. Even through no action of the parents, the infants may suffer injury. When the child does receive medical care, doctors will see broken bones, and will inform Child Protective Services, following protocol. During this time, it is very possible for the parents to make incriminating statements where they may guess as to the cause of the child's injuries, only to accidentally place liability for the injuries themselves. For instance, they may admit to holding the child awkwardly, which is not the cause of the broken bones, but will be treated as an admission of mistreatment by the authorities.
Additional false flags of child abuse may be serious illnesses that develop out of no fault of the parents and sudden death for reasons that are not immediately clear. This can lead to misunderstandings with CPS that usually assume the parents are liable. A child abuse lawyer can gather medical records and formulate a defense that proves your innocence and fights circumstantial allegations. A parent accused of physical child abuse should seek the advice of child abuse lawyers immediately, especially if CPS would like the parent to make statements or explain possible abuse. In this case, the child abuse lawyer will prevent you from self-incrimination, preserve your rights to custody against temporary restrictions and deal with the police if they get involved.
What are defenses to mental, emotional and sexual child abuse allegations?
According to law, child abuse is not only physical but can also involve the failure to provide adequate protections for the child against trauma, abuse by others and a safe environment. For allegations of neglect, a child abuse lawyer can help prove that the client's home is a sage environment and the allegations were made with either false pretenses or on a false premise. The broad definition of child abuse and neglect will mean that cases involving domestic violence may also involve child abuse in the event that the child was harmed by exposure to domestic violence. Additional charges, such as educational neglect, for failing to ensure children attend regular school, can also be added to other allegations of neglect, further complicating matters for the parent.
Evaluating Experience & Education
Although it is required of lawyers to graduate from an accredited law school and pass the bar examination, it never hurts to examine the child abuse lawyer's credentials. You will not be able to determine the breadth of the lawyer's experience or his or her competence from a cursory look at their educational credentials, but it will help you to anticipate the caliber of the lawyer.
Advertising and name recognition are not always hallmarks of good lawyers and should never be used when evaluating an attorney.
Preparing for an appointment
When you meet with a child abuse lawyer, you must disclose all statements made to the police, medical staff and any other persons relevant to the case. Child abuse lawyers will prepare a defense around these statements, if any. You must also disclose the ways the child might have been injured and the child's medical history. This is so the child abuse lawyer can determine if the child has a preexisting condition that caused the injuries. An expert witness might be necessary to dispute the claims made by CPS and that witness will be able to prove or disprove the claims of the parents and doctors about the nature of the child's injuries.
Rates, Fees & Retainers
There are various fees that are accrued when consulting and retaining a lawyer. It is important to be aware of these fees. Hourly rates may be exceptionally high for some lawyers and if the case will become a lengthy process, a retainer may be necessary. You should be able to get all fees in writing from a reputable attorney.
A retainer fee is a non-refundable advance payment by the client that covers the cost of services provided by the lawyer. The retainer is refilled at the discretion of the child abuse lawyer as the lawyer may bill the retainer several times for lengthy cases. If you cannot afford to keep a lawyer on retainer, the lawyer may work by hour.
A referral fee can be charged by some attorneys that do not specialize in your case but do know another attorney at another firm with that specialty. This does not increase the fees that the client must pay, but is merely an agreement between two attorneys to share the award. The State Bar usually requires the approval and disclosure of this agreement to the client. An attorney that has been referred has the best incentive to win the case and indeed some of the best lawyers only accept referrals.
Some parents in need may be eligible for pro bono legal aid if they are able to demonstrate that they cannot afford quality legal representation and their case is compelling enough to warrant this exceptionally limited service.
Interviewing your attorney
The following questions are important when interviewing your attorney:
What fees do I pay for retaining services?
Can I have that in writing?
Are you experienced with this aspect of the law?
Can I contact you directly if there is a problem?
What is your experience with my circumstances?
If you cannot handle my case, can you refer me to a lawyer that can?
What is your experience in dealing with CPS?
What should I do if I have made incriminating statements to CPS?
Comments
comments