Guide to Finding Cincinnati Lawyer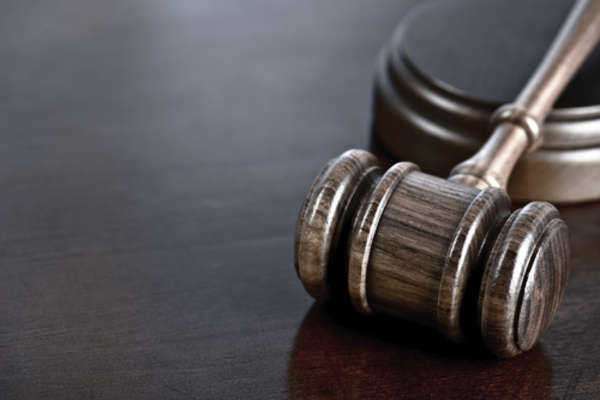 Where do I find a lawyer in Cincinnati?
Those looking for a Cincinnati lawyer have a number of options to find a reliable attorney. Many laws vary from state to state and even major metropolitan areas will have laws that differ from the rest of the state. For example, gun laws in Cincinnati differ from Ohio state laws. Although Ohio state law usually preempts firearms restrictions, Cincinnati has been able to restrict firearms from city parks and ban some assault weapons. Although these restrictions are sometimes challenged in court, these laws have existed at one time or another. For this reason, a Cincinnati lawyer is necessary to help you navigate Cincinnati local laws.
Why would I need a Cincinnati lawyer?
As laws vary from state to state and even municipalities, a person that is not sure of the legality of their actions may want to consult a local lawyer. This is especially the case when the resident is out of state but is accused of a crime in Cincinnati, or an important civil matter must be addressed in the Ohio courts. For these circumstances, a lawyer in the individual's home jurisdiction may be of limited or no use, especially with geographic considerations, especially when dealing with court appearances or circumstances that require the presence of a lawyer. Even for non-litigation matters, an Cincinnati lawyer can be useful to review contracts and other agreements for compliance with local law.
What are organizations of Cincinnati lawyers?
The Cincinnati Bar Association is voluntary but membership is beneficial to Cincinnati lawyers and bolsters a lawyer's credentials significantly. As with many bar associations, there are discounts for members on a variety of services that are useful for lawyers running a legal practice. The CBA has its own publication, the CBA report, which will keep practicing lawyers up to date on the latest developments in Cincinnati law. Lawyers that are members of the Cincinnati Bar can complete their state mandated Continuing Legal Education classes as members of this organization. The Cincinnati Bar Association maintains a number of practice committees to help interpret laws and set rules for the practice of law in that section.
Among the more important benefits of the Cincinnati Bar is a lawyer referral service for the public. The State Bar Association does not have a lawyer referral service, opting to leave that up to the local county organizations. The Cincinnati Bar provides two services related to lawyer referrals, the Cincinnati lawyer finder, which is a searchable directory of member lawyers based on their specializations with their contact information listed. There is also the Cincinnati Bar Lawyer Referral Service with 325 lawyers available for referral. These lawyers will not charge more than $30 for the initial half-hour consultation. You may contact the Cincinnati lawyer referral service online or by phone.
The Cincinnati Bar Foundation is a charitable organization maintained by Cincinnati lawyers with particular focuses on extending understand of law to youth, providing for the better administration of law and low cost legal services for the needy.
Dues for the Cincinnati Bar Association vary by number of years admitted to the Bar with the maximum membership fee paid of $295 yearly paid by those that have been members of the State Bar for over 10 years. Special membership at $165 is available for certain classes of individuals such as retired or inactive lawyers.
How do I know my Ohio lawyer is legitimate?
You should be wary if your lawyer cannot show proof of admission to any bar Association, state or local. Membership is not mandatory, but it is customary and legitimizes practicing lawyers in good standing as membership is otherwise not allowed for unscrupulous lawyers. If the attorney does not have admission to the state bar, you should examine his or her credentials. Remember that the Cincinnati Bar Association and other related organizations have Continuing Legal Education classes and other services to keep lawyers up to date, which are valuable for a dynamic law practice that keeps the best interest of the clients in mind. Ensure that the law degree is from an accredited law school and that the lawyer has evidence of admission to the bar. If the lawyer does not produce these things, then this is likely not an individual that should be dispensing legal advice.
What are the typical rates of a Cincinnati lawyers?
As with all legal practices, fees are usually not set in stone and subject to change with the economic needs of the client. Typical rules apply, such as working on contingency for accident cases, variable fees for complicated cases and flat fees for providing legal services, such as writing documents. Most (but certainly not all) lawyers will offer a free initial consultation to assess the case and determine the possible fees. Here is where fees may be adjusted to suit the needs of the client. If you have a dispute with the lawyer over fees, almost all local and state Bar Associations will have fee dispute services that can investigate and provide an objective assessment of the client's claim.
What are questions to ask Cincinnati lawyers?
- How does my case relate to Ohio laws?
- Are local Cincinnati laws in effect for this case?
- What are your fees and do you have alternate payment plans?
- Are you a member, in good standing, of the Ohio State Bar Association?
- What roles do you play as a member?
- Are you a member of the Cincinnati Bar Association?
- Can I please have all fees in writing?
- What are my chances of winning a settlement or at trial?
Those that choose to end their marriage in Cincinnati will find the services of a Cincinnati dissolution lawyer. Unlike divorce, dissolution of a marriage is mutual, free of litigation and will cost significantly less than a divorce. For these cases, the Cincinnati dissolution lawyer represents most spouses and works to amicable divide assets, custody and support payments to end the marriage amicably. Couples that want to avoid going to court over a divorce should seek a Cincinnati dissolution lawyer for an alternative process to end their marriage. The Cincinnati dissolution lawyer will charge either a flat fee for this service or an hourly fee based on the time it takes the couple to achieve their dissolution. Dissolution is private, spares children the pain for public divorce proceedings and is always "no-fault."
Cincinnati dissolution lawyer
A Cincinnati domestic relations lawyer is a broad specialist in family law that can assist clients on a number of family issues, such as divorce, adoption and fostering. The Cincinnati domestic relations lawyer will offer a range of services at varied pricing options to suit the needs of the client. The benefit of a Cincinnati domestic relations lawyer is that this lawyer will not only have preexisting relationships with legal professionals working at the Cincinnati Family Court, but should also have ample experience in a number of family law related litigation. In the event you need divorce services, the Cincinnati domestic relations lawyer will offer you a number of options that include settlements and mediation to avoid litigation and reach an amicable divorce settlement with the spouse. Doing so will be3 beneficial to both parties as divorce dbases that proceed to trial become very expensive as the lawyers at that point are generally on retainer, which they will bill liberally.
Cincinnati domestic relations lawyer
Companies that manufacture or sell products have a duty of care to the consumer to ensure that the product is free of faults and defects. A Cincinnati products liability lawyer can guide you through the process to receive compensation for injuries sustained through the normal use of a defective product. The law provides for damages on a liable company from design defects, manufacturing defects and a failure to warn consumers of potential dangers associated with the use of the product. When meeting with the Cincinnati products liability lawyer, be sure to have evidence of the Injuries and be able to link that injury to the use of the product. In order to win damages, the Cincinnati products liability lawyer must be able to prove that the injury is a direct result of defects in the product and that the company or retailer should be held liable as a result. Most Cincinnati products liability lawyer will offer free consultations to evaluate your case and determine if you can make a case for damages against defective products.
Cincinnati products liability lawyer
It is not difficult to find a lawyer in Cincinnati. Members of the Cincinnati Bar Association can be found in the CBA directory, which is open access for the public. For those unsure of which lawyers in Cincinnati they need, the CBA lawyer referral service can help connect you to an appropriate lawyer with a low fee initial consultation. You can trust this service to connect you to a reliable lawyer and the cost of the initial consultation is not prohibitive, which will leave you options open to consult will other Cincinnati lawyers. Some lawyers Cincinnati may even offer free consultations for accident and malpractice cases to offer a case evaluation and offer to work on contingency to win damages for the client.
Cincinnati lawyers are mandated by the state to undergo Continuing Legal Education to keep current with Cincinnati and Ohio laws. Lawyers in Cincinnati are not mandated to join any Bar Association, but this is customary and a good sign that the lawyer adheres to high ethical and professional standards. Publications of the Bar Associations will document disciplinary actions against lawyers in Cincinnati in order to prove the most open and honest information to the public.
Comments
comments