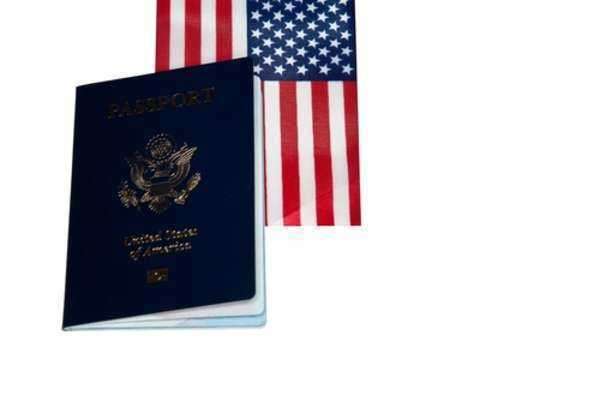 What is a citizenship lawyer?
A citizenship lawyer is an attorney who focuses his, or her, legal practice in the field of immigration law. Whether you are an individual seeking entry into the United States, or you are a business looking to hire a non-resident of the United States to work for you, you will need the advise of a citizenship lawyer. Immigration and naturalization in the United States is regulated by the USCIS, The United States Citizenship and Immigration Service. Depending on the type of travel within the United States an individual will need to file different documents with the USCIS. This process can be complicated and the time lines are very strict. The aid of a citizenship lawyer is your best bet to ensure that things go smoothly and you, or your employees, entrance into the United States is not delayed.
There are many different types of areas where the advice and expertise of a citizenship lawyer can be beneficial. Before you can even become a citizen of the United States you must be considered a resident of the United States. In order for this to happen you must seek firs file for an immigration visa, or green card. This will usually be done by a family member or your employer. There are only a certain number of green cards allocated per year for every country and a citizenship lawyer is in the best position to help you file your application for an immigrant visa in a timely manner so that you will have your application in to the USCIS before the years quota is met.
Upon getting your green card a prospective citizen must apply for a change of status to permanent resident. This can be done while your application for a green card is pending. Upon approval as a permanent resident an individual who seeks to become a citizen of the United States must meet the requirements for citizenship outlined by the USCIS.
In order to become a citizen, a resident alien in the United States must:
1.
Be at least 18 years of age.
2.
Have resided, as a permanent resident of the United States, for 5-7 years.
3.
Half of that time must have been continuous residency in the United States
4.
Meet the good moral character requirements of the USCIS
If you meet these requirements you and your citizenship lawyer may file an application for citizenship in the United States. The application process takes about 18 months to finalize, at which point you will be evaluated and, if everything goes correctly, will be sworn in as a citizen of the United States.
Even though most of these applications and formalities can be done on one's own it is beneficial to have a citizenship lawyer to make sure the application process runs smoothly. When you are an individual seeking to become a citizen, or you are trying to get a green card for a family member it is much easier to have the aid of a citizenship lawyer. Often the applicant does not understand English as well as is required in filling out the applications. There are also numerous documents and information that an applicant will need to provide to the USCIS. Any errors or lack of information in the process can result in an application being delayed or even denied. A citizenship lawyer handles these matters on a daily basis and is in the best position to make sure the time and effort that goes into the filing of a citizenship application will not be wasted.
A citizenship lawyer is even more necessary when you are a business seeking to get green card status for a potential employee. Besides the quota that the USCIS puts on entry into the United States there is also a ranking system for those seeking work visas. Depending on the education, need, and skill of the employee you are trying to get into the United States that person may be put to the top, or the bottom, of a priority list. A citizenship lawyer is best equipped to handle these matters and explain, in the best way possible, the need and value of the immigrant employee.
Citizenship lawyers are essential in matters dealing with bringing family members into the United States as well. In order to do this you must show that you can support the immigrant and that he, or she, will not be a burden on the United States taxpayers. Citizenship lawyers can help you explain away any doubts that the USCIS may have in your ability to support the immigrant family member.
Citizenship lawyers can also help with deportation, and explaining the moral character requirements of the citizenship application. If you are found not to represent the moral character requirements for citizenship a citizenship lawyer is in the best position to help rationalize any defects in your record.
Where do I find Citizenship Lawyers?
Citizenship lawyers can be found easily with a basic internet search. Citizenship lawyers often have their own websites and advertise their services on the internet. You can also take advantage of the laws.com "find a lawyer" link at the top of this page. By inputting basic information about you, your location, and your citizenship problem you will be able to find citizenship lawyers in your area. Laws.com also has a referral system on the same page where you can input your information and laws.com will contact you with information pertaining to where you can find experienced citizenship lawyers to take your case.
Rates & Fees
Rates associated with citizenship lawyers vary depending on what it is that you need accomplished. Many people find that the need for a citizenship lawyer is unnecessary but you can pay a nominal fee of about $150 for an initial consultation with a citizenship lawyer who will explain the process to you and help you organize how and what forms to fill out. For a higher fee you can even have the citizenship lawyer complete the entire process for you. This can be expensive and run into the thousands of dollars, but when you have a citizenship lawyer doing all the work for you then you know that your application will be completed on time and correctly.
Comments
comments