Guide to Finding Colorado Divorce Lawyer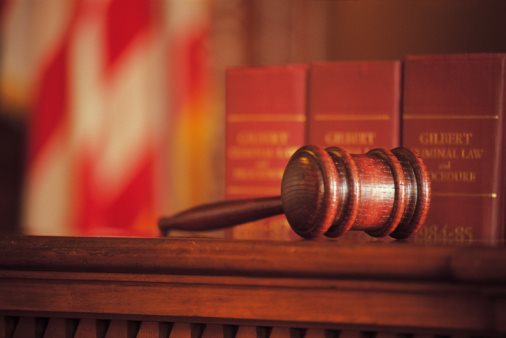 Colorado divorce lawyers are those attorneys, barred in the State of Colorado, who focus their practice on divorce law. The legal definition of divorce the legal termination of a marriage by a court in a legal proceeding. The Colorado divorce lawyer has his, or her, specialty in Family law. Colorado divorce lawyers are those family lawyers that focus their practices specifically on divorce cases and matters coinciding with divorce such as alimony, child support and child custody. There is only one ground for divorce in the State of Colorado. This is referred to as irretrievably broken but is more commonly known as "no fault" divorce.
A no-fault divorce is a divorce where both parties are not required to show fault on the other party. This makes divorce simpler and allows for the dissolution of a marriage when both parties agree that the marriage is "irretrievably broken."
A divorce in Colorado may also be granted through the transfer of a separation agreement. A separation agreement is basically a "preliminary divorce" in which the individuals decide to live separately for a period of time before filing for a divorce. A Colorado divorce lawyer will help you draft a separation agreement that will discuss property division, child support and custody, alimony and all other issues involved in ending a marriage. When a separation agreement has been filed and the couple has lived apart for an extended period of time the Colorado courts will convert the separation agreement into a final divorce.
Colorado is a equitable distribution state which means that when the parties cannot agree to property division the courts will step in and divide all property that was gained through the course of the marriage is split by the courts in a way that will be equitable, not necessarily equal, for both parties involved. Factors that the courts consider in distributing property are the contribution of each spouse to the marriage, including being a homemaker; value of personal property separate from the marriage; when deciding who will get the family home the Colorado courts will consider who the primary caregiver is; any increase or decrease in separate property during the course of the marriage.
The Colorado courts will also grant one of the spouses support from the other. This is called alimony and the Colorado court system will look at a number of factors including one of the spouses: The duration of the marriage; this standard of living of the spouses during the marriage; the property of the spouses after equitable distribution; the spouses education and their ability to gain employment or educate themselves; and the age and health condition of the spouse seeking maintenance
The Colorado divorce lawyer will help you in your battle over child custody and spousal support. The Colorado court system will grant custody and child support to one or both of the spouses depending on factors that involve "the best interests of the child." The Colorado courts will look at a number of factors when determining child support and in what amounts. These include: the standard of living the child is accustomed to and who the primary caregiver is. Often the Colorado courts will require parents of a child under the age of 18 to complete a special parenting program that will help them deal with being divorced parents.
Why do I need a Colorado divorce lawyer?
In order to qualify for a divorce in the State of California at least one of the spouses be a resident of the State of Colorado for 9 months prior to filing for divorce.
When you are contemplating divorce procedures in the State of Colorado it is important to seek the legal advice of a Colorado divorce lawyer. Colorado divorce lawyers will represent you to his, or her, fullest potential to make sure that you get the rights that you, or your child, deserve concerning custody, child support, and alimony. There are numerous documents and filings that go along with a divorce proceeding in California.
Divorce proceedings can be stressful and emotional. It is important to have Colorado divorce lawyers on your side that will have no emotional attachments to the proceeding. Many courts in Colorado will require some type of mediation between spouses before litigation is permitted to proceed to court. Colorado divorce lawyers will help you negotiate alimony, child custody and support with your other spouse while not having to deal with the emotions that naturally come with the dissolution of a marriage. Mediation is the best way to proceed when concerning a divorce. Mediation will not be on the public record, other than the binding settlement. This is beneficial because dirty laundry of the spouses will not become prone to public scrutiny.
Another reason to have an Colorado divorce lawyer is because a divorce has long lasting and lifelong effects. If you represent yourself or have a poor Colorado divorce lawyer you could end up paying exorbitant amounts of alimony and child support for years to come. It is in your best interest to get a Colorado divorce lawyers who will negotiate and litigate for your rights and help you to reduce, or get more, alimony payments.
How do I find Colorado lawyers?
If you're looking for Colorado divorce lawyers then you can obtain the information you need through an internet search. Colorado divorce lawyers advertise in newspapers, magazines and often have their own websites. Depending on your legal problem there will be a wide choice of Colorado divorce lawyers who can help you. When looking for Colorado divorce lawyers you should sit back and figure out what your needs are; how much you are willing to pay; how complicated the issue is; and how much you have at stake. After answering these questions you should set up interviews with at least a few Colorado divorce lawyers who meet your criteria. It is also beneficial to contact the Colorado Bar Association and take advantage of their referral service. The Colorado Bar Association keeps a list of all lawyers in the state who are barred and in good standing along with their specialty areas.
You can also find a Colorado divorce lawyer by accessing the laws.com referral service at the top of this page. By clicking on the link and inputting your name, location, contact information and the extent of your legal problem a representative from laws.com will be able to direct you to a competent Colorado divorce lawyer for a consultation to help you with your divorce proceeding.
Comments
comments