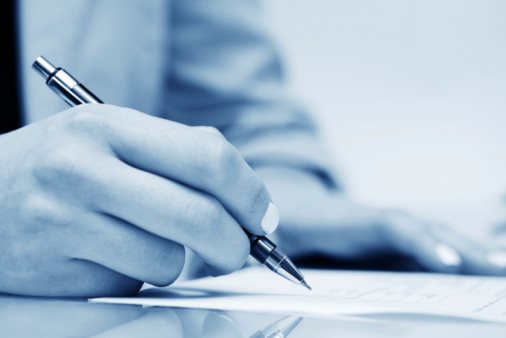 Where do I find a lawyer in Colorado?
Colorado lawyers are necessary when pursuing or defending against a case in the state of Colorado. Although many laws do not vary significantly from state to state, in certain exceptions, the state and local governments of a state have an exceptionally large role in determining specific statues, such as gun control, seatbelt laws and medicinal marijuana. If you find yourself in need of a lawyer experiences with these specific statues, then a Colorado lawyer is your best and most convenient option.
How do laws vary from state-to-state?
Medicinal marijuana and possession laws are an example of legislation that varies from state to state. Possession of 2 ounces or less of marijuana in the state of Colorado is merely a petty offense that results in a find. Use in public or possession of higher amounts will lead to increased criminal penalties and there are stricter laws of the growing and sale of the product. This is despite federal laws that impose stiffer penalties for possession and use.
Colorado laws might differ from another state, such as New York that imposes no jail time until the third violation of possession above 25 grams. Anyone that knows a state's specific laws, will not always know the laws of another jurisdiction. For this reason, a Colorado lawyer can help you determine the distinctions and differences in state and federal law and help you prepare a defense that avoids the harshest penalties. If using the services of an out-of-state lawyer, you run the risk of having a representative who is not as knowledgeable on local law as a Colorado lawyer would be.
What are organizations of Colorado lawyers?
The Colorado Bar Association (COBAR) is a voluntary lawyer organization that like many other State Bar Associations, offers perks for its members, client referrals and ethical guidelines. Membership is on a yearly basis and there are different classes of membership for law students, patrons, legal associates and lawyers. Membership dues are priced based on seniority, with the most senior lawyers that have been licensed for 8 years, paying $185.00 in yearly dues. Additionally, there are specialized sections such as disability, international or immigration law that allows lawyers a greater range of access to like-minded professionals that deal with the same aspects of the way. The Colorado Bar Association works in conjunction with local Bar Associations, which the organization recommends its lawyers also, involve themselves.
The Colorado Bar Association maintains an ethic committee that may be able to offer members ethical opinions on certain matters, at the discretion of the committee. This serves as an ethical compass to member lawyers, which should provide individuals looking for a Colorado lawyer peace of mind that the lawyer that is a member of COBAR is advised, and abides by a strong ethical code defining the client-retainer relationship. All Colorado lawyers that are members of COBAR must swear an oath of admission to abide by Colorado Rules of Professional Conduct when dealing with clients.
How do I know my Colorado lawyer is legitimate?
As is the case for mot state, State Bar Association membership, even if not mandated is a good indication of the professional relationships of a lawyer. If the Colorado lawyer does not act within the boundaries of his professional responsibility, if that lawyer is a member of COBAR, you will have alternative dispute resolution services available to seek redress.
If you ever have doubts about the credentials of your Colorado lawyer, ask to examine his or her credentials. If the lawyer cannot produce them, then you may want to seek out another lawyer that you feel comfortable working with.
The lawyer must be professional and above all impartial. If the lawyer appears to be saying only things that you want to hear or is otherwise disingenuous, then these are marks of a poor lawyer.
What are the typical rates of a Colorado lawyer?
The type and nature of legal fees for Colorado lawyers will vary from case to case. Flat fees are typical for performing a legal service that does not go to trial, such as bankruptcy filings and assessing legally binding documents. Flat fees may be combined with hourly fees for the use of the lawyer's time and ancillary fees for the use of the lawyer's staff, such as paralegals.
Contingency fees are typical of accident, negligence and malpractice cases. In this arrangement, the lawyer does not collect a fee unless there is a settlement or jury award. The lawyer's cut can be either a lump sum or a percentage. Percentage contingency fees are the most common and give the lawyer the best incentive to win the best possible settlement. Be aware of other costs associated with these cases, such as legal document preparation fees.
A retainer is a fee that remains in a trust account. Every time the lawyer performs a service related to your case, he charges this account. A Colorado lawyer may ask you to set aside a retainer fee. Leftover retainer can be returned to the client, but there is also a chance that the attorney will exhaust the retainer and require the client to refill the account. The retainer does not include court costs, which are also paid by the client. However, these fees, such as the fees for filing the case, are fixed.
Johnson and Sauer, prominent Colorado lawyers, provide these retainer estimates for a sample of what a client can expect to pay during a divorce case. They warn that outside factors, such as the other spouse, hidden debts and the length of the case will affect the amount of the retainer and cases that are more complicated almost certainly exceed the retainer. If the other party declines a lawyer, that too can affect the case, as divorces are quickly resolved when there are lawyers on both sides to negotiate and settle on behalf of the clients.
Sample retainer fees:
–
Divorce, no kids, low conflict – $3,000
–
Divorce with kids – $3,000 – 5000
–
Divorce (with kids) and maintenance (high conflict) – $5,000+
Take advantage of free consultations when they are available to discuss potential fees and payment arrangements with Colorado lawyers.
What are questions to ask Colorado lawyers?
How does my case relate to Colorado state and local laws?
What are your fees and do you have alternate payment plans?
Are you a member, in good standing, of the Colorado State Bar Association?
What roles do you play as a member?
Can I please have all fees in writing?
What are my chances of winning a settlement or at trial?
Can you refer me to another lawyer if you are unable to take my case?
There are many ways by which an individual may find lawyers in Colorado. You may use this website's search function to find a lawyer in Colorado. You may also use the Colorado Bar Association's directory to find a lawyer and you may view up to 50 records. The directory redirects those seeking lawyer referrals to contact either Metropolitan Lawyer Referral Service or the El Paso County Bar Association Lawyer Referral Service. Either of these organizations provides services to link prospective clients with a lawyer in Colorado well suited to their needs. The Metropolitan Lawyer Referral Service guarantees you a free consultation with any lawyer in Colorado they refer you to that would involve a contingency fee case. All other legal arrangements will entail a $75 referral fee, paid to the service.
Lawyers in Colorado follow similar payment and fee arrangements to other lawyers around the country. It is up to the client to do adequate research on lawyers in Colorado. Some may charge exorbitant, but perfectly legal fees so do take advantage of free consultation, if possible, with a lawyer. Colorado legal associations offer fee dispute services for clients that feel their lawyer has charged them exorbitantly or outside of prearranged fee arrangements. Do not hesitate to use this service if this is the case.
When choosing a lawyer in Colorado, be sure to check their credentials properly. Bar association membership, even if voluntary, is important and the number of years serving on the bar is a good measure of the quality of lawyer you will get. Ensure that the lawyer is willing to maintain communication with you, is objective and above all, professional. Following these steps will ensure that your experience with your lawyer is positive and that you receive the desired redress through settlement or in a court of law.