Guide to Finding Commercial Lawyer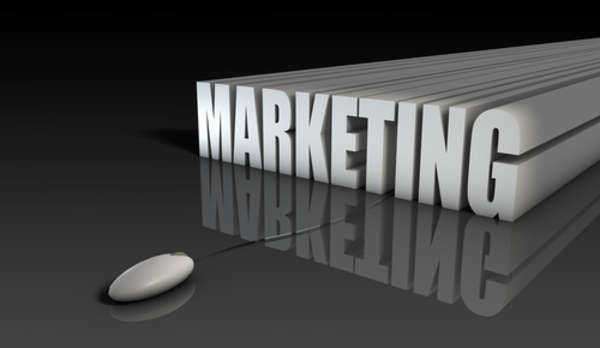 How do I find a Commercial Lawyer?
Commercial law covers a wide variety of business transactions and relationships. A commercial lawyer will specialize in these areas and work closely with corporations, governments agencies, and small businesses. The following areas may be covered by commercial law:
- Business transactions that require contracts for the manufacturing, shipping, and storage of goods
- Acquisitions and mergers involving major corporations, public and privately held, and their subsidiaries.
- Small business work, such as incorporation, initial stock offerings, and even some areas of tax and accounting law.
Commercial lawyers work with businesses of all shapes and sizes. Their main goal, whether working for the largest corporations or the smallest family owned business, is to ensure that the business operates smoothly and any legal hurdles do not interfere with the day to day operations.
What to tell your attorney
It will be important that you tell your lawyer about your business, what you want to achieve with legal representation, and everything that will need to be done. A commercial lawyer may be available for just occasional legal work or specific tasks, or a commercial lawyer can be hired as an employee to handle all legal work "in-house" It will be important that you know what type of services you are looking for even before finding a potential commercial lawyer.
Where to look for an attorney
Commercial lawyers may advertise their services, appear in local lawyer listings, or even be available to be hired as a permanent employee as "in-house counsel" for your business. It is important that you only use the work of well qualified commercial lawyers, so do not rely only on advertisements and listings. A commercial lawyer will handle very important legal work for your company and any mistakes or oversight could have severe implications for your company. Always check a commercial lawyer's background by contacting the state bar association.
This website can be an important tool for searching for a qualified commercial lawyer. Use the search function available at the top of the page to find and compare lawyers in your area. You may also ask legal questions through the website to get you started on the right path.
Do I need a specialist?
Commercial law is a highly specialized area of the law. You do not want to entrust the legal work of your business to just any lawyer, you must find one with past experience and specialized knowledge working on the legal issues your company will need help with. If you are a small business, seek the work of an experienced small business commercial lawyer. Likewise, larger corporations needs their legal work to be done by experienced corporate commercial lawyers.
Preparing for an appointment
Before meeting with a commercial lawyer, prepare all of your business information so that the lawyer can efficiently review your legal situation. Gather all paperwork, corporate documents, financial filings, and everything else that can educate a person about what you do, how you do it, and what your companies situation is. You must also be prepared to speak with the lawyer about all aspects of your business. If you cannot do this on your own, you may need to bring other people in your company who can provide the proper information to the lawyer. On top of this, be prepared to tell the commercial lawyer what type of legal presentation you need and what legal advice will be necessary.
Prepare questions in advance to ensure that when you meet with a lawyer that nothing you want to know is missed. Often, when meeting with a lawyer, you will be discussing many topics and it will be to your benefit to make sure you leave with all of the information possible.
Evaluating Experience & Education
All lawyers must graduate from an accredited law school and pass the bar examination in their practicing state. While these are the basic requirements for a lawyer, you should also conduct some research into the background of any potential lawyer. Consider their past experience, what type of law firm they have worked for, and what area of commercial law they specialized in. Make sure that the lawyer's background matches the type of work you need.
While come commercial lawyers may advertise their services and make claims about their specialty, do not rely only on advertisements when selecting a commercial lawyer. It is unwise to entrust your business based solely on biased claims you come across.
Personality & Values
Experienced commercial lawyers will have extensive knowledge about business and can be a great resource for legal and business advice. While the legal skills of any lawyer are always important, it may also be important that you seek a commercial lawyer who has the personality and values that match your own. Business owners and commercial lawyers will often have a close relationship which will involve a professional relationship that may last for years, so it is important that you and your lawyer can get along and communicate effectively.
Always be wary of fees and rates that seem unreasonable or unfair. Also ensure that you watch for any unethical behavior from your commercial lawyer. While most commercial lawyers are trustworthy, sometimes a lawyer who is put in a position of power can take advantage of that standing and cause significant harm to a business. Always check a lawyer's ethical history with the state bar association before allowing them to provide legal services to your business.
Rates, Fees & Retainers
Most commercial lawyers will work on a flat fee or hourly fee basis.
- A Flat Fee is a one time fee paid for specific legal work to be conducted. For example, a commercial lawyer may charge a single price to incorporate your business and file all of the necessary paperwork. This can be an effective when your business only needs occasional services of a commercial lawyer and the work to be done can be specified. Most small businesses will hire lawyers using a flat fee basis.
- An Hourly Fee is a rate of payment based on how many hours a lawyer works for your business. Often, these will be used by larger corporations who need constant legal work. Hourly rates can quickly rise into very large amounts, so be wary of hourly fees unless you are sure that will need constant legal work conducted for your business.
Interviewing your attorney
Consider the following when hiring a commercial lawyer:
- What will be the fees for the lawyer and what type of rates should I seek for my lawyer? Will I incur any other expenses that I should consider when hiring a commercial lawyer?
- What is the background of my commercial lawyer? Has he or she worked for businesses similar to mine? Do they have an expertise in the type of legal work that I need completed?
- When and how can I contact my lawyer? Are they available for consultation directly or do I need to contact their law firm first? Do I have a need for a full time in house lawyer?
Comments
comments
Related Articles