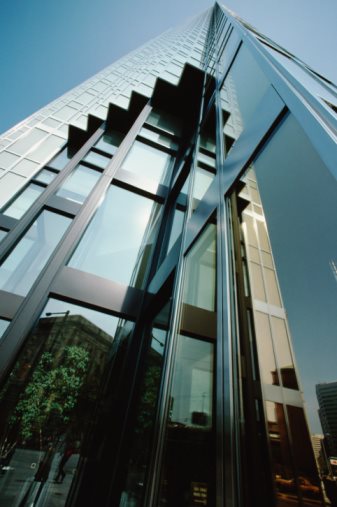 A construction lawyer deals with the complicated relationship between construction firms and clients. In the event that there is a breach of agreement between these two parties or any parties involved in construction, construction lawyer can help to recover damages based on the breach. Construction lawyers can help compose and review construction contracts to ensure they are legally sound and in compliance with the law.
What to tell your attorney
What you need to tell your attorney depends on the status of the client and the services needed. Clients that are suing a construction firm for breach of contract or a number of other violations will need to discuss the nature of the violation and any agreements, written, verbal or implied that matter for the purposes of the case. When defending against a construction lawsuit, also inform the lawyers of the supposed violation, your liability in the matter and any agreements made with the other party.
Where to look for an attorney
The State Bar Association will maintain a listing of its members and some will be able to better evaluate and vouch for the reliability of its members. Depending on the location, construction lawyers may be specialized in construction law or practice in related fields such as real estate and commercial law. Be aware that advertising is never an accurate indicator of construction lawyer quality and incessant advertising may just be overcompensation for other short comings that prevent the construction lawyer from running a successful practice.
You may use this website to find a construction attorney. To do so, use the search box on top of all pages. You may also compare attorneys and ask free questions by clicking Find Attorneys on top of the page.
Do I need a specialist?
A specialist lawyer with knowledge of construction litigation will be useful in this instance as they will be able to best analyze existing agreements to build a case. The lawyer will have to have knowledge not just of the law, but also typical construction arrangements, the duty and standard of care in the expected in the construction industry and potential liabilities that arise from these arrangements. Specialized knowledge and relevant experience can maximize your settlement and avoid potential pitfalls that may exonerate the other negligent party.
Preparing for an appointment
When preparing to file or defend against a claim, bring all existing agreements with the other party in the suit. Also, bring a record of all financial transactions. The construction lawyer will be able to review these documents for discrepancies and build a case against the other party. Determine if you would prefer to litigate or would prefer an alternative dispute resolution method. Many construction lawyers offer legally binding arbitration services to settle the dispute out of court. There are a number of situations where disputes over a project can be settled with ADR such as property damage or pay disputes.
Evaluating Experience & Education
Although it is required of lawyers to graduate from an accredited law school and pass the bar examination, it never hurts to examine the construction lawyer's credentials. You must be ready to assess if the lawyer has the adequate experience needed to pursue the case effectively.
Advertising and name recognition are not always hallmarks of good lawyers and should never be used when evaluating an attorney.
Personality & Values
Communication is paramount to maintaining a solid and effective client-retainer relationship. If the lawyer makes it intentionally difficult to contact him, you should consider another lawyer.
Be aware of unreasonable fees, illegal activity or coercion on the part of the construction lawyer. You will usually be able to determine if your attorney has your best interests in mind. Bar associations maintain dispute resolution and grievance services for clients that have issues with their mesothelioma attorney. Failing to report negligent or unethical behavior may negatively affect both you and future clients.
Rates, Fees & Retainers
There are various fees that are accrued when consulting and retaining a lawyer. It is important to be aware of these fees. A retainer may be necessary as all litigation cases that proceed to court will be a lengthy process involving jury selection, court dates and a number of other legal procedures. You should be able to get all fees in writing from a reputable attorney.
A contingency fee is a percentage of the award that the mesothelioma lawyer is entitled to claim if they win the case. This will only be the case if suing the other party for damages. These lawyers will claim in their advertising not to charge you unless they win your case, but be aware of other hidden fees for services rendered that lead up to the trial or settlement.
A retainer fee is a non-refundable advance payment by the client that covers the cost of services provided by the lawyer. If you cannot afford to keep a lawyer on retainer, the lawyer may work by hour or on contingency. Lawyers working on an hourly basis will become very expensive if the litigation is not settled outside of court.
For contract composition and review, construction lawyers will charge a flat fee. Under this service the construction lawyer will generate a document that complies with all laws and should be protected against certain forms of litigation, either due to exposed liabilities or illegal provisions.
Some attorneys will charge fees for the use of support staff, such as paralegals that conduct research and compose legal documents. You should be made aware of the charges associated with these services.
Interviewing your attorney
The following questions are important when interviewing your attorney:
What fees do I pay for retaining services?
Can I have that in writing?
If you work on contingency, what percentage of the award will you collect?
Do you take a smaller percentage if we settle out of court?
Can I contact you directly if there is a problem?
If not, who will I be speaking to?
Can you allow me to examine your credentials?
If you cannot handle my case, can you refer me to a lawyer that can?
A construction law lawyer is an expert on construction law that represents contractors and individuals that need to litigate against a party involved in a construction project. Construction defect lawyers specialize in litigating against construction firms that neglect their duty of care to their client. The construction law lawyer can litigate or if the client prefers, pursue alternative dispute resolution, such as arbitration. In the event that you need the services of a construction defect lawyer, be sure to bring documentation and evidence in the construction firm's work. From there, the construction law lawyer will be able to build a case against the construction firm.
Construction law lawyers also offer services to compose contracts or review existing documents for faults. Unlike the other construction law lawyer services, these are usually flat rate arrangements meant to avoid potential litigation in the future by minimizing liability in agreements prior to the start of construction.
Construction defect lawyers commonly practice in other areas of real estate law, so be sure to ask typical construction law lawyers if they also take construction defect cases. More often than not, these lawyers will handle these cases and will have broad experience in all aspects of construction law.