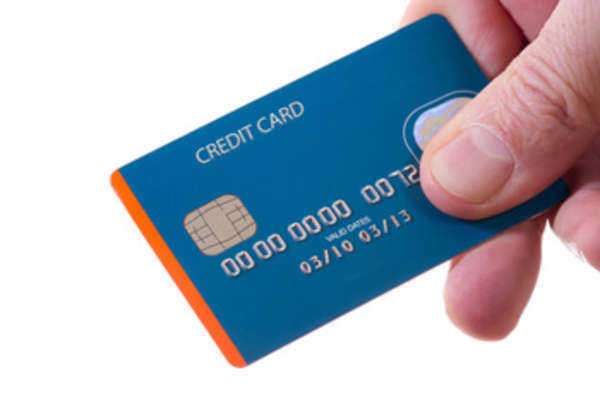 How do I find Credit Lawyers?
Credit repair lawyers can help clients who are facing certain financial problems which have resulted in lowered credit. Credit helps lenders determine whether or not to lend money to people who seek items they cannot afford without a monthly payment plan. Damage to credit can occur due to some of the following:
– Failure to make payment obligations in a timely manner.
– Defaulting on credit cards, loans, mortgages, or any other form of lending. A default will occur after attempts of collecting past due payments.
– Filing for bankruptcy, facing foreclosure, or repossessions will lower your credit score.
Sometimes an individual has no choice but to miss payments and default on financial obligations. If you are facing credit problems, it can be helpful to seek credit lawyers.
What to tell your attorney
You will need to tell your lawyer about all of your credit issues. Your credit repair lawyer will ask what you want to achieve through legal representation and what advice you are seeking. Make sure you are ready to tell your lawyer about major purchases you have made or will need to make, your financial situation, and your current career.
Where to look for an attorney
Credit repair lawyers are available in most areas and will advertise their services and be listed in local lawyer listings in your state. While advertisements may provide you with the names and locations of available credit lawyers, they are not the best way to choose a lawyer. Promises and claims made through advertisements often fail to fully disclose the true abilities and skills of the lawyer. Conduct your own investigation into the background of any lawyer you are thinking about hiring.
This website can be used for finding a credit repair lawyer. Use the search function at the top of the page to look for and compare lawyers in your area. You can also ask questions and receive qualified answers.
Do I need a specialist?
Credit problems are a very personal matter and you do not want an inexperienced lawyer to handle. Hiring a specialist will ensure that your credit is in good hands and that all available solutions are available to you. Any mistakes or missteps can lead to serious consequences for your finances or property, so always look for a credit specialist whenever possible.
Preparing for an appointment
When you meet with your credit repair lawyer, it is important that you bring all available information with you so that the lawyer can review and quickly evaluate your situation. Bring any available documents including billing statements, contracts, overdue notices, or any correspondences with banks and lenders. You should also prepare to discuss specific dates, names, and amounts that involve your current situation. The more you can tell your lawyer at the initial meeting, the better prepared your lawyer will be to represent you.
It will also be very helpful to be prepared with what you want to accomplish with legal representation. Conduct some basic research about your rights with your credit and what possible options may be. Be ready to discuss these options and which options you would most like to use.
Prepare any questions that you may have about areas of the law that you do not understand. Credit lawyers will be prepared to help you better understand the process so that you feel confident about what you and your lawyer are doing.
Evaluating Experience & Education
Although it is necessary for all lawyers to graduate form an accredit law school and pass the bar examination in their practicing state, it is recommended that you check on the lawyers credentials. You will want an experienced lawyer who has helped clients through similar legal issues that you are facing. It may be necessary to ask others in the community about this lawyer, find information on the internet, or possibly contact the state bar association to find the information you need.
Advertising and name recognition are not the best methods of selecting credit lawyers, make sure to use unbiased sources when evaluating your lawyer.
Personality & Values
An experienced credit repair lawyer will have the knowledge and ability to give you several options about your current financial situation. Once he or she advises you on the possible options and you select the best course of action, your lawyer will then need to know how to quickly and properly apply for the proper procedures. This may entail filing for bankruptcy, fighting foreclosures, challenging your current credit score, or negotiating with a bank or lender on your behalf.
Always be cautious of the fees and expenses that you may incur while hiring a credit lawyer. Remember, you are approaching this lawyer because you want to fix your financial situation, not make it worse. If you feel a lawyer has unreasonable fees or is acting in an unethical manner, do not be afraid to contact the state bar association to file a complaint. This will ensure that you and any other clients are protected from untrustworthy credit repair lawyers.
Rates, Fees & Retainers
Because of the financial difficulties their clients are facing, almost all credit lawyers will require an upfront payment before starting a legal work for their client. This is because the lawyer does not want to be in the same position as the client's creditors. This not only makes business sense for the lawyer, but also is often required by ethical and practice regulations.
Make sure you understand the fees and expenses your lawyer will be charging and precisely what services these payments will get you. Always get your agreements in writing and keep the rate agreement in a safe place.
Interviewing your attorney
Prepare to ask the following questions with your lawyer:
– What are your fees?
– What services do your fees get me?
– What do you think is the best course of action?
– What can I do to better help my case or financial situation?
– Have you handled cases like this before?
– When and how can I contact you?
– When will you contact me about updates with my case?
Comments
comments