Guide to Finding Dallas Lawyer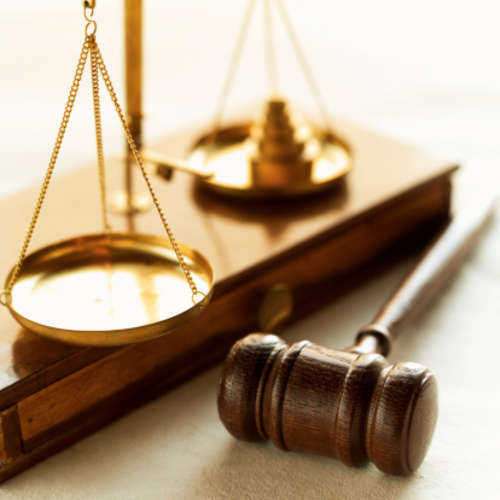 How do I find a Dallas Lawyer?
If you are facing a legal issue in the state of Texas, it is important that you find the help of a qualified attorney that that provide you with all of the legal information and representation that you may need. Specifically, you will want a lawyer familiar with the area of law and also work in your region of Texas. A Dallas lawyer should be sought in the following circumstances:
- If you or a loved one is injured and the injury occurred in the Dallas area or the responsible party is in Dallas.
- If you are facing criminal charges or have a citation from the Dallas or Ft. Worth police departments.
- If you need help dealing with a Texas government agency located in Dallas or a Dallas/Ft. Worth government agency
Seeking professional legal help can provide you with the assurance and security that you will know your legal issues will be dealt with in a professional and responsible manner.
What to tell your attorney
It will be important that you can identify the specific legal areas in which you need help and what you would like to accomplish with the help of a Dallas lawyer. Your lawyer will need a basic understanding of your legal situation before they can provide any helpful advice. Be prepared to discuss all aspects of your life that revolve around the legal issue and how you want to utilize the services of your lawyer.
Where to look for an attorney
Many Dallas lawyers are available and you have probably come across the various methods of advertisements and lawyer listings that are available. While these ads may help you find the names and locations of lawyers in your area, do not rely on any promises or claims they may make. Often, these advertisements are a poor indicator of the quality of the lawyer. Instead, verify claims and research the experience of any potential Dallas lawyer. Contact the Texas State Bar to ask questions about any potential lawyer to better help you understand what type of lawyer he or she is.
This website can be a valuable tool when sorting through Dallas lawyers. Use the search function at the top of the page to find and compare lawyers that practice in the legal areas that you need help.
Do I need a specialist?
It is highly recommended that you find a lawyer that specializes in the area of the law in which you are seeking help. If you have multiple legal issues, select a lawyer that specializes in the area of the law in which you need the most immediate help and they can refer you to other lawyers who specialize in that area. It is also highly recommended that you seek the help of a Dallas lawyer who has worked in this region of Texas.
Preparing for an appointment
Before meeting with your Dallas lawyer, prepare any important documents or paper work that you may have. The types of documents that you need to bring in will vary depending on the type of legal case you have, but some examples of important paperwork include medical records, police reports, court papers, financial documents, or any number of other important papers. Besides these documents, you will also need to have a detailed discussion with your lawyer about your situation. Be prepare to discuss any important dates, times, names and places that related to your legal issues. If you cannot remember specific information, try to review them before meeting with your lawyer so that you can give a very clear story to the lawyer.
It can also be helpful to prepare questions for your lawyer. This will help you get the answers to need while also allowing your lawyer to understand what type of legal presentation you will require.
Evaluating Experience & Education
Every lawyer in Texas must graduate from an accredited law school and pass the Texas Bar Examination. While these are the basic requirements necessary for a lawyer to represent you in Texas, it is highly important that you only select a well-qualified Dallas lawyer to represent you in your legal claim. You should be prepared to evaluate a lawyer's experience before using their services. Consider their past cases, the types of cases, and how successful they have been.
Advertisements should never be relied on when selecting your lawyer. Lawyers will often exaggerate and over-hype their abilities in these ads, so always use an unbiased source for your infomercial.
Personality & Values
A good Dallas lawyer will have a reasonable expectation of how to proceed with your lawsuit and what damages will be possible to recover. You should be wary if your lawyer guarantees success and promises a reward, as there are never guarantees with the legal system. Your lawyer should instead provide you with a realistic picture of your legal claim, the chances of success, and what concessions you may need to make in order to make a deal with the opposing party. Your lawyer should have exceptional negotiation skills and be a well-organized individual.
Always be aware of the fees being charges, the behavior of your lawyer, and any unethical acts that a lawyer does while representing you. You will want a lawyer that keeps your best interests in mind with their representation, but sometimes lawyers will not act appropriately. If your find your lawyer is acting in an unethical manner while representing you, do not hesitate to approach the lawyer, fire the lawyer, and report the behavior to the Texas Bar Association. This will assure that your rights are protected and the unethical behavior is not continued.
Rates, Fees & Retainers
There are several different ways in which a lawyer may collect their fees for their legal services. Always make sure you understand the fees and expenses you are being charged and get all agreements in writing.
A contingency fee is a method of fee collection in which the lawyer only gets paid if they can successfully secure you and award or settlement. Typically, these lawyers will take 30% to 40% of the total compensation you receive. These types of fees are very common in personal injury and medical malpractice lawsuits, in which a client could not pay for legal representation up front.
A retainer fee is an upfront fee paid into an account that will be deducted as the lawyer completes legal work. Usually, the lawyer will charge an hourly rate and take fees from the retainer fee as appropriate. Another similar method of fee collection is the Flat Fee. A flat fee is a one time payment for specific legal services. These types of fees can be used for any type of legal services, including criminal defense, divorce, and bankruptcies.
A referral fee is the expense one lawyer may give to another when they give a case over. This may occur when a lawyer has too many cases, does not have an expertise in a specific area of the law, or believes another lawyer can better help a client.
Interviewing your attorney
The following questions should be asked when meeting with a lawyer:
What fees do you require and what expenses should I expect to pay?
How long do you believe my legal issue will take to get resolved?
How many cases like this have you taken previously?
What are the chances of success?
What can I do to help my legal situation?
If you cannot handle my case, do you know a lawyer that can?
When and how can I contact you about my case?
Lawyers in Dallas are available for consultation, advice, and representation for numerous legal problems that you may be facing. While there are no shortage of lawyers in the Dallas/Fort Worth area, finding the right lawyer for you may be harder than you think. You need to consider the experience, knowledge, and expertise of your lawyer. Dallas and the local bar associations may be able to provide you with the important information you need in order to make these decisions. The Dallas Bar Association Lawyer Referral Service is a great resource for this type of information. This referral service can provide not only the names and locations of lawyers in Dallas, but also their level of expertise, their experiences, and also whether they have any ethical violations or consumer complaints.
Dallas Car Wreck Lawyer
A Dallas car wreck lawyer can provide you with important help when you or a loved one has been injured in a car accident. Injuries sustained in a car wreck can significantly affect your life and it is important that you receive the compensation that you deserve with the help of a lawyer. Dallas Bar Association Lawyer Referral Service is just one of the many groups that can provide valuable information in your search for a Dallas car wreck lawyer.
When a car wreck injuries a driver, passenger, or pedestrian in Texas, tort law must be used in order to determine who is responsible for causing the injuries and what damages they should pay. In Texas, these cases will often involve insurance companies, as all Texas residents are required to have car insurance. These insurance companies are known to fight any claims against them for the negligent operation of vehicles by their drivers. When seeking the help of a Dallas car wreck lawyer, be prepared to have the litigation process take months to years to come to a final resolution of your case.
Comments
comments