Guide to Finding Denver Lawyer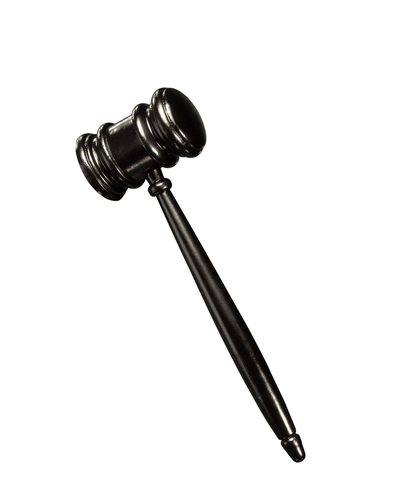 What is a Denver lawyer?
A Denver lawyer is an attorney, barred in the State of Colorodo who represents clients in criminal and civil actions in the City and County of Denver . Denver lawyers can practice all types of litigation. Civil Denver lawyers practice for plaintiffs and defendants in areas including personal injury, contracts, real estate, landlord/tenant, wills and trusts, corporate law and many others.
Denver lawyers must be barred in the State of Colorado, be in good standing and meet the disciplinary requirements of the Colorado Bar Association. In order to be a Denver lawyer an individual must pass the Colorado Bar Exam. The Colorado Bar Exam is a two day examination. The first day is comprised of 9 essay questions created by the Colorado Bar Exam and 2 Multi-State Performance Tests. The MPT evaluates an applicants ability to analyze substantive law along with evidentiary documents and complete a memo or brief. The second day of the Colorado Bar Exam is comprised of the Multi-State Bar Exam, a nationwide multiple choice examination administered by the National Bar Association. In addition, an applicant must take the MPRE and get a passing score of 85.
There are a number of different Courts in the Denver that comprise the court system in the city and county of Denver. Three of the major courts are: The Criminal Division, General Sessions Division, and The Civil Division.
The Civil Division handles all civil suits up to $15,000. The Civil Division also handles matters involving evictions, name changes and foreign judgments. All civil suits where the money damages claimed are below $7,500 are handled in the small claims court of the Civil Division.
The Criminal Division handles violations of the Colorado Revised Statue and the Denver Revised Municipal Code, including misdemeanors and felonies. The Criminal Division also hears DUI cases and the preliminary stages of felony cases. Once the preliminary stages of felony procedures have ended the case goes to the Denver District Court.
The General Sessions Division hears violations of the Denver Municipal Code including domestic violence, shoplifting, and environmental issues. The General Sessions Division also includes the Juvenile court.
Why do I need a Denver lawyer?
Depending on your case you will need a Denver lawyer. Courts in the Denver court system have their own rules of procedure that other lawyers, even in other parts of Colorado will not be aware of. Denver lawyers will be knowledgeable of the filing deadlines, rules comprising the format of complaints and pleadings, and the particular rules of a specific court.
Where do I find a Denver lawyer?
If you want to find Denver lawyers who can help you with your legal problem you can go to the Metropolitan Lawyer Referral Service at www.mlrsonline.org. You can303-831-8000 to contact the referral service's Denver office. The phone conversation will help the representative determine whether you do, in fact, need legal advice and based on the conversation, will put you in touch with an attorney, appropriate for your legal matter. The initial 30 minute consultation will cost you $75. After the consultation meeting you and the attorney should discuss any arrangements. You are under no obligation to retain the Denver lawyer you were referred to and the Denver lawyer is not obligated to represent you.
In addition you can seek a Denver lawyer referral from the laws.com website. At the top of this page you will find a link that states "find a lawyer" by clicking on that you will be prompted to enter information including your name, telephone number, e-mail address, location, and description of your legal problem. Someone from laws.com will then notify you, either over the phone or through e-mail and give you referral advise on what Denver lawyers in your area may be able to help you with your legal problem.
What if I can't afford a Denver lawyer?
If you are in need of Denver lawyers but you cannot afford representation then you may require the help of legal aide services in Denver. Denver lawyers are required to volunteer a number of hours per year for pro bono services. You can look for resources for free legal aid services through the Colorado Bar Associations website. There you will find links to a number of legal aid resources in the Denver area. In order to take advantage of legal aide services an individual must have income below 125% of the national poverty level.
What questions should I ask a Denver Lawyer?
When you are interviewing Denver Lawyers about possible representation you should have a number of specific questions ready to ask, including:
■
Where did you go to law school?
■
Are you barred in the state of Colorado?
■
Have you ever been disciplined by any bar association?
■
How often do you handle cases like mine?
■
Will you be handling my case personally?
■
What do you see as the problem with my case?
■
What do you see as the result of this litigation?
■
Are you familiar with the court procedures and personnel in the filing jurisdiction?
■
How long have you been practicing in Denver?
If you are litigating any type of action in a court in the city or county or Denver, Colorado then may need the services of a lawyer. Denver, being the largest city in the State of Colorado, has a large array of lawyers for every legal situation you can encounter. If you are looking for lawyers, Denver lawyers can be located through the use of the Denver Bar Association's lawyer directory or through its referral service. Located at www.denbar.org, the Denver Bar association also provides a appellate pro bono service if you are indigent and going to be making an appeal in a Colorado court of appeals or the Colorado Supreme Court.
The Denver Bar Association's website also provides information to individuals who are attempting to determine whether they actually need a lawyer or not. By clicking on the "public interest" tab on the Denver Bar Association's website you can order brochures detailing important Colorado laws involving wills, trusts, legal advice for individuals turning 18, landlord/tenant, real estate and a number of other legal subjects.
Comments
comments