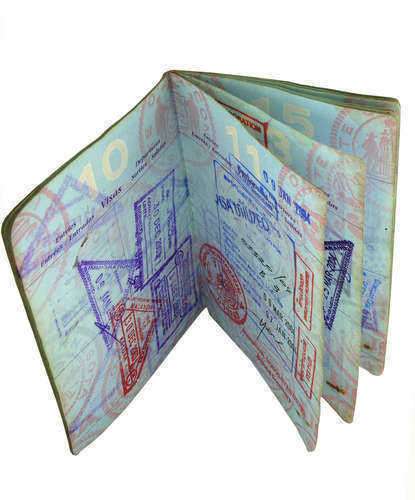 How do I find a Deportation Lawyer?
Deportation lawyers work with clients who are facing removal from the United States for any number of reasons. Deportation lawyers must have expertise and experience in the processes and procedures of several different government agencies including:
– The Department of Justice
– The Department of Homeland Security
– The Department of Labor
– U.S. Immigration and Enforcement (ICE)
Finding the proper deportation lawyer is key to ensuring that you and your family's rights are protected and that you receive the best legal services possible during the deportation process.
What to tell you Deportation Lawyer
It will be important that you tell a deportation lawyer all about your situation. They will need to know your current residency status in the United States, your family members, children or marriages, work situation, and criminal record. All of this information will be vital for the deportation lawyer to properly assess your case and determine how to approach it. Do not be afraid to tell a deportation lawyer everything about your case, even if you think it will harm your case. Your lawyer will keep all information confidential.
Where to look for a Deportation Lawyer
Deportation lawyers will often advertise in local areas, specifically where large numbers of foreign nationals and immigrants reside. Most often, this will be in border states or cities with large immigrant populations. Deportation lawyers often work in a specific ethnic community, so it may be helpful for you to ask in your local community for a recommended lawyer. Always conduct some form of informational search about any lawyer you hire, such as what type of law they practice, their experience, and whether they have the specialized knowledge you need.
This website can provide you with a good start in your search for a deportation lawyer. Use the search function to find, compare, and ask questions of local lawyers.
Do I need a specialist?
A specialist in immigration and deportation is needed to adequately protect your rights. Deportation proceedings are unique in the United States justice system, so it is important that your lawyer have prior experience helping clients through deportation proceedings. A deportation specialist will know the certain rules, regulations, and laws needed to keep you in the country and avoid deportation.
Preparing for an appointment
Before meeting with a deportation lawyer, ensure that you have all of your documents ready for the lawyer to review. Anything related to your status in the United States, any criminal records, and work history documents may all prove to be helpful for your lawyer to help you. You should also review any information that you need to give to your lawyer. Names, dates, places, and other specific details should be provided, in order to give the deportation lawyer all available facts as quickly as possible. Time is often an important element in deportation proceedings, so do not wait to supply your lawyer with this information, come prepared.
Make sure you are also prepared to discuss your goals and concessions willing to be made. It may be more important to you that your family is protected than yourself or you may want to protect any assets and property during your deportation.
Prepare any questions you may have for your lawyer. A good deportation lawyer will give you as many answers as possible in order to allow you some understanding and peace of mind of the entire process.
Evaluating Experience & Education
Any lawyer that has graduated from an accredited law school, met the character and fitness requirements, and passed the bar examination can represent you in a deportation hearing. However, for success, you should probably find an experienced deportation lawyer who has worked on cases similar to yours. Seeking an experienced lawyer will benefit you in the long run and you do not want to regret a past mistake if your deportation hearing goes wrong.
Advertisements may make specific claims and promises, but do not rely on them when choosing a deportation lawyer. It may be especially helpful to ask people in your community whether they recommend a certain lawyer, check their background on the internet, or you can contact the state bar association to get background information about deportation lawyers.
Personality & Values
Deportation lawyers will often truly believe in their work and want to keep you in the United States. They will use whatever tactics are available to slow or completely end a deportation. They will have a significant network of other professionals to consult if they face certain issues they are unsure of. When you meet with a lawyer, always make sure that they have the personality and work ethic that you believe will best represent you. Deportation lawyers may work with their clients for months or years, so make sure he or she is the type of person in which you can have a professional relationship with.
Ensure your deportation lawyer is in good ethical standing by contacting the state bar association to check for any ethical violations or consumer complaints. Any such record should be reviewed and if a lawyer ha excessive violations, do not us their services.
Rates, Fees & Retainers
Deportation lawyers will usually require an upfront payment from their clients, due to the fact that they may face removal and then could not pay for their legal fees. Upfront flat fees or retainers are the most likely type of fee structure a deportation lawyer will charge. These fees will vary greatly depending on the lawyer, region, and amount of legal work that needs to be completed.
Always ensure that you understand all fees and expenses that the lawyer will be charging you. Get all agreements in writing and questions any fees you do not believe you should be charged. Deportation lawyers will often work with their clients to provide them services at a price they can afford.
In some instances, some non-profit groups or government agencies will provide a deportation lawyer at no charge to the client. These services must be sought if you are facing financial difficulty and deportation. While these services are great for people who cannot afford a private lawyer, they may in some instances be lawyers with very large caseloads who may not be able to provide all the time and effort for every case that is needed.
Interviewing your attorney
Ask the following questions when you meet with your lawyer:
– What are the fees, how will you collect, and what type of services will I receive?
– How can I contact you and when are you available for consultation?
– Are there any services that can be provided by non-profit or government organizations?
– Have you had experience with cases similar to mine?
– How long do you expect this entire process to take?
– What are the chances I will be successful? What should I do if the deportation is acted upon?
Comments
comments