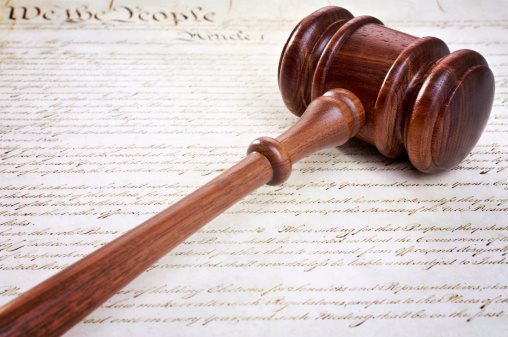 Looking for a lawyer in the Detroit metropolitan area is not difficult when you have the proper resources and an idea of the type of legal support you will need. You may need services as simple as document preparation, or you may need a Detroit lawyer to litigate on your behalf. An initial consultation with a Detroit lawyer will clear up any confusion you might have about the legal services you need. This guide will help you understand the process of finding a Detroit lawyer, securing an initial consultation and determining your legal needs.
How does the State Bar of Michigan affect my choices of Detroit lawyers?
All Detroit lawyers will be members of the State Bar of Michigan. The SBM is an integrated bar association so membership is mandatory. Licensing, discipline and administration for Detroit lawyers run through the SBM and the organization is supervised by the Michigan Supreme Court. This arrangement ensures that the Detroit lawyer you work with will be authorized to practice law and will be in good standing with the organization. Good standing in the SBM is conditional on the Detroit lawyer paying dues and the failure to do so will bar that lawyer from practicing law in the state. As such, you will want to check with the SBM and ensure that your Detroit lawyer is in good standing. Lawyers are decertified to practice law in Michigan is they miss dues three consecutive years.
State Bar membership is important to Detroit lawyers not only for certifying their credentials, but also for professional networking and law practice support. This includes counseling for personal issues, dispute resolution, and standard codes of Professional and Judicial Conduct to ensure that all lawyers follow the same standard. All of these services and roles contribute to improving the quality of legal services and the legal profession in Michigan. This of course benefits any clients of Detroit lawyers with avenues of recourse in case of misconduct and fraud and well as a higher standard of practice.
In addition to the State Bar of Michigan, there is also the voluntary Detroit Metropolitan Bar Association. This provides a more localized option to vet Detroit lawyers, learn more about the practice of law in Detroit and use the specialized lawyer referral service for Southeastern Michigan.
How do I find a Detroit lawyer?
The SBM operates a lawyer referral service and consultations are determined by priority. Not all Detroit lawyers are part of this service as there is a $75 registration fee and not every lawyer will accept referrals. Detroit lawyers participating in this service will be vetted by the Bar, have liability insurance and remain in good standing while a member of the referral service. Lawyers will only be able to refuse a limited number of referrals before losing priority on clients from the service. All paying clients are entitled to legal representation through this service regardless of their circumstances.
Neither the SBM LRS nor the DMBA LRS can provide you with free or low cost legal help and you will need to contact a legal aid society to set up such an arrangement.
How do I know my Michigan attorney is legitimate?
The Michigan State Bar issues certificates of good standing to members, which will serve as definitive proof that the lawyer may practice law in the state. In the state of Michigan, the unauthorized practice of law is a serious matter that inevitably leads to harmful legal malpractice. Since the authorized practice of law is contingent on paying dues to the SBM, those that do not make their dues obligations will be places non-payment lists, which are distributed to the courts and other legal professional services. This will prevent an ineligible Detroit lawyer from representing you in court. In making dues mandatory, the SBM is able to continue advocating for the needs of clients while enforcing a stringent ethical code for the practice of law.
If you cannot verify that your Michigan attorney is in good standing, you will need to find another lawyer to deal with your legal matter.
What are the typical rates of a Detroit lawyer?
Excessive fees are limited by Michigan law and administer the "reasonable lawyer test," which is applied on a case-by-case basis. Additionally, lawyers are required by state law to refund all unused payment for services upon the termination of services, such as the balance of a retainer account. While this is expected in most lawyer relationships, this mandate clarifies any ambiguities that may have resulted, at the detriment of the client.
Litigation legal matters will typically involve a contingency arrangement. The Michigan lawyer will be paid a set percentage of the jury award, within the reasonable lawyer test and authorized by the court. The percentage may vary based on the nature of the case, if the case is settled out of court and if the jury award exceeds a certain threshold. The contingency arrangement will usually limit the costs to the client to court fees making this area of the law open to the average individual seeking compensatory damages. All other legal matters will either require a public defender or a referral to a pro bono service for legal aid.
Michigan law limits contingency fees for personal injury cases to no more than 1/3 of the award, with considerations for substantial settlements. Be aware that even with contingency arrangements, the client may still be expected to pay for court fees and other associated costs.
Flat fee services are likely available for simple legal matters and you will know the cost upfront. Determine if you will need to pay for the use of the lawyer's time in hourly fees. Prices quoted for litigation cases are almost always estimates, which is problematic for lengthy or problematic cases.
What are questions to ask Detroit lawyers?
How does my case relate to Michigan state and Detroit metropolitan laws?
Are you a member, in good standing, of the Michigan State Bar Association?
Can we settle on a written fee arrangement before starting any legal services?
What are my chances of winning a settlement and should we go to trial for this matter?