Guide to Finding Domestic Violence Lawyer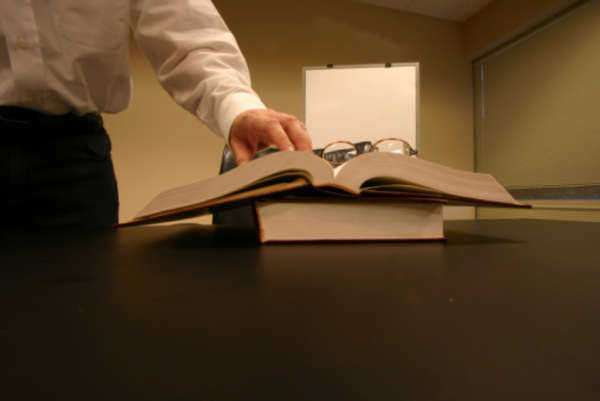 How can a Domestic Violence lawyer help to pursue a domestic violence case?
In the event that one spouse is harmed by the other, a domestic violence lawyer can litigate for civil damages. This is in addition to any criminal penalties that might have been applied to the case. When meeting with a domestic violence lawyer for this purpose, you should bring all evidence of wrongdoing by the spouse, especially police and medical reports that document the violence and injuries sustained. The more documentation of violence used by the spouse, the better the chances of winning damages and favorable terms in a divorce. Proof of domestic violence is enough evidence to win custody, spousal support and a favorable division of property.
How can a Domestic Violence lawyer help defend in a domestic violence case?
Often, domestic violence claims can also be filed by a spouse fraudulently as part of a larger divorce case. This tactic is generally used to receive more favorable terms and cast doubt on the character of the other spouse. Some domestic violence lawyers will work to clear the names of individuals accused of domestic violence by casting doubt on the evidence used against the client. It is important to dispute claims of domestic violence as this affects the outcome of many cases, especially divorce litigation. A conviction on domestic violence charges can also be construed as child abuse if a child witnesses the violence. When meeting with a lawyer to dispute a domestic violence charge, bring all evidence, favorable and unfavorable, this may include testimony from witnesses or neighbors, police reports that corroborate the version of events. If the other spouse cannot produce a medical report that cannot conclusively, account for injuries purported caused by the accused spouse, then you may be able to have the charges dismissed.
What are specialist domestic violence lawyers?
Many divorce lawyers specialize in helping spouses of a specific gender navigate the divorce process and receive the best possible outcome. Divorce lawyers for men help husbands avoid excessive alimony payments and maintain custody. Divorce lawyers for women help to maximize spousal support, prevent the husband from regaining custody, and work to prove instances of domestic violence or other factors that would severely impact the husband's case. These specialists will have secondary specializations as domestic violence lawyers since this is the biggest factor that can shift a case favorably toward one of the spouses. Of course, domestic violence is two-ways and husbands can be victims of domestic violence as well. The same precedents will apply to men with provisions for removing custody from the wife and achieving spousal support payments.
Evaluating Experience & Education
Although it is required of lawyers to graduate from an accredited law school and pass the bar examination, it never hurts to examine the domestic violence lawyer's credentials. You will not be able to determine the breadth of the lawyer's experience or his or her competence from a cursory look at their educational credentials, but it will help you to anticipate the caliber of the lawyer.
Advertising and name recognition are not always hallmarks of good lawyers and should never be used when evaluating an attorney.
Preparing for an appointment
When you meet with a domestic violence lawyer, you must disclose all statements made to the police, medical staff and any other persons relevant to the case. Domestic violence lawyers will prepare a defense around these statements, if any. You must also disclose the nature of your relationship with the spouse and account for any injuries that may have been sustained by the spouse. Accounting for the injuries is important and necessary to bring doubt against the other spouse's claims. Failure to contest this will have a large impact on the outcome of the case. An expert witness might be necessary to dispute the claims made by the other and that witness will be able to prove or disprove the claims about the nature of the spouse's injuries.
You must be truthful about your actions, including threats of violence, provocation, and actual violence. You should also disclose the relationship of the children to the domestic violence claim, if that have witnessed any of the claims and how this might affect the case. Involvement of the children in a domestic violence case almost always means a loss of custody of the accused spouse.
Rates, Fees & Retainers
There are various fees that are accrued when consulting and retaining a lawyer. It is important to be aware of these fees. Hourly rates may be exceptionally high for some lawyers and if the case will become a lengthy process, a retainer may be necessary. You should be able to get all fees in writing from a reputable attorney.
A retainer fee is a non-refundable advance payment by the client that covers the cost of services provided by the lawyer. The retainer is refilled at the discretion of the domestic violence lawyer as the lawyer may bill the retainer several times for lengthy cases. If you cannot afford to keep a lawyer on retainer, the lawyer may work by hour. This is almost certainly cost prohibitive and not cost effective in the slightest given the frequency you will need the lawyer during a domestic violence case.
A referral fee can be charged by some attorneys that do not specialize in your case but do know another attorney at another firm with that specialty. This does not increase the fees that the client must pay, but is merely an agreement between two attorneys to share the award. The State Bar usually requires the approval and disclosure of this agreement to the client. An attorney that has been referred has the best incentive to win the case and indeed some of the best lawyers only accept referrals.
Some spouses in need may be eligible for pro bono legal aid if they are able to demonstrate that they cannot afford quality legal representation and their case is compelling enough to warrant this exceptionally limited service.
Interviewing your attorney
The following questions are important when interviewing your attorney:
What fees do I pay for retaining services? Can I have that in writing?
Are you experienced with this aspect of the law?
Can I contact you directly if there is a problem?
What is your experience with my circumstances?
If you cannot handle my case, can you refer me to a lawyer that can?
What is your experience in defending/litigating domestic violence claims?
To what degree have I incriminated myself?
The Los Angeles District Attorney has made domestic violence prevention and prosecution a priority of the office and criminal charges will be filed in most circumstances of proven child abuse. A domestic violence lawyer in Los Angeles will be familiar with the local laws and jurisdiction and will work to defend against domestic violence charges in civil and criminal cases. In civil litigation, the domestic violence lawyer Los Angeles can work with either side, seeking damages against an abusive spouse, usually during divorce proceedings. When looking for a domestic violence lawyer Los Angeles, find a lawyer that is suited to your needs and position in the case. Some lawyers will practice primarily in defending clients accused of domestic violence while others will specialize in civil litigation against those accused of domestic violence.
Domestic abuse lawyers work primarily with civil litigation, working domestic abuse claims into divorce proceedings. Domestic lawyers do this to shift the balance in favor of their clients in regards to child custody and the allocation of spousal support payments. Domestic violence has a large impact on divorce proceedings, so domestic abuse lawyers will work to prove these allegations whenever possible. If you have been the victim of domestic violence, there are a number of reasons to seek consultations with lawyers. Domestic violence is a serious charge and domestic abuse lawyers can help provide immediate protection by helping you file orders of protection with the police against the abusive spouse. Domestic abuse lawyers may also have other specializations, such as military law, to help active service members retain their custody rights and reach a divorce agreement that modifies custody or visitation rights. Domestic abuse lawyers can even work to modify the terms of an existing divorce if the domestic violence happens at a later time, reflecting the increased danger of the spouse's actions which can also affect alimony, child custody and joint property.
Comments
comments