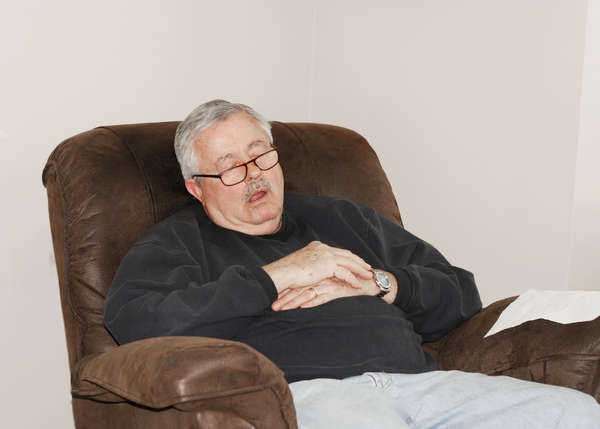 How do I find an Elder Abuse Lawyer?
When a person enters the twilight of their life, they often must rely on the help of others in order to function every day. Unfortunately, while these people trust others to help them, they are at risk of being abused, taken advantage, and injured by those who are supposed to be helping them. The following are signs of elderly abuse:
– Frequent arguments between the elderly person and their caregiver.
– Noticeable changes in behavior, moods, and personality by the elderly person.
– Fear of caregivers, strangers, or even family members that are uncharacteristic for the elderly person.
Elderly abuse lawyers help both those who are being abused and their families to first and foremost protect the elderly and then to seek compensation for abuse that has occurred.
What to tell your lawyer
You should communicate with the elder abuse lawyer the specific instances of abuse or neglect that have occurred. If you do not know of specific instances but instead suspect abuse, make sure to give in detail the signs that have you concerned. If an elder has made specific comments or acted in a peculiar way, make sure to tell the elder abuse lawyer about these events.
Where to look for an elder lawyer
Elder abuse lawyers are available in almost all areas and many will advertise their services. While advertising may provide you with information about names and locations of elder abuse lawyers, they should not be relied on without any additional information. You should try to verify any advertised claims on your own, by searching the lawyer on the internet, asking other members in the community about them, and checking their status with the State Bar Association.
This website can be a valuable tool in your search for an elder abuse lawyer. Use the search function on the top of the page to search and compare lawyers in your area.
Do I need a specialist?
Elder abuse lawyers need to focus their attention on the changes in elder law and regulations of the health care industry. While elder abuse has unfortunately become a common occurrence, many times personal injury lawyers or other similar professionals can handle an elder abuse case. If you can find a lawyer that does focus their practice on elder abuse, it is highly recommended that you use their services; however if you can only find a general practitioner who has had prior experience representing elderly in abuse cases, it is acceptable to utilize their services.
Preparing for an appointment
It is very important that you gather all available information that is available to bring to the lawyer. Any documents, medical records, or letters that pertain to the abuse should be brought to your lawyer as soon as possible. Be prepared to discuss in detail all of the events and make sure that you have all dates, names, and places before meeting with the lawyer. All of these details are necessary for the elder abuse lawyer to evaluate your case and to start proceedings as soon as possible. If it is possible and practical, bring the elderly person who has been abused to the lawyer. A first hand account will be the best form of information the lawyer can have, however this is not always possible.
Prepare questions for your meeting, as you will need to understand the process and how your elder abuse lawyer will want to bring the case.
Evaluating Experience & Education
While it is required that all lawyers graduate from an accredited law school, meet ethical requirements, and pass the bar exam in your state, it should be your priority to look at a lawyer's past experiences to ensure that they are competent to handle your case. Do not be afraid to ask a potential lawyer about their past cases, both successful and unsuccessful, to best evaluate your elder abuse lawyer.
Do not rely on advertising when choosing elder abuse lawyers. You will need to do some fact finding to ensure you and your family are represented in the best possible manner.
Personality & Values
A qualified elder abuse lawyer will know how to evaluate your case, start it and bring it through the litigation process. At a basic level they will know how and where to file your case, but even more than that they will decide the best method of filing your case and how to contact the defending parties. A good elder abuse lawyer will put your best case forward in order to create leverage for when it comes time to negotiate settlements with the abusing party.
Be cautious of suspicious fees, unethical behavior, or coercive acts by the elder abuse lawyer. You should be in control of your case by making the major decisions that impact your case. Always keep an eye on your lawyer's behavior to ensure that he or she has your best interest in mind while trying your case. If you find any behavior unacceptable by your elder abuse lawyer, confront the lawyer. If the behavior continues, make sure to report any inappropriate behavior to the State Bar Association.
Rates, Fees & Retainers
Elder abuse lawyers may charge various fees from their consultation and legal work they conduct on your case. Always be aware of all rates and fees. A retainer is often required by lawyers who will be working on a case that will require extensive work that is being billed on an hourly basis. It is very important that all rates, bills, and fees are written and that you keep these records in case of a billing dispute.
Contingency fees is a payment to the lawyer only upon successfully winning an award or settlement. Most elder abuse lawyers will charge on a contingency basis, with the usual rates between 30% and 40%. While the final payment to the lawyer may be large, it can be very helpful to hire a lawyer without having to pay upfront fees. This can also protect you if your case is unsuccessful, as your lawyer will not be paid without an award.
Hourly and Flat Fees are another way in which a lawyer may collect their fees. These rates require upfront payments and are either calculated as one agreed upon payment or on a billed basis in which every hour spent on the case is billed at an hourly rate. These rates can often be very expensive and cost prohibitive at the outset, but may be more financially sound if a very large award is brought by the lawyer.
Also be aware that many lawyers will charge for the expense of litigation, hiring experts, and the work of support staff. Always be aware of all fees at the outset before agreeing to representation.
Interviewing your attorney
Consider the following when speaking with your lawyer:
– Know what the fees will be, how they will be calculated, and when you will need to pay them. If you are unsure of these things at any time, it is very important you find out as soon as possible.
– Know the background of your lawyer and develop a relationship with him or her. This can assure you that you are properly being represented and that your case is in good hands. A good relationship can help your case, as you will need to continuously work with the lawyer throughout the case.
– Finally, always know how, when, and where you can contact your lawyer. You will need to provide your lawyer with any changes in your circumstances or newly found information. Likewise, your lawyer will need to consult you on a consistent basis while also seeking your input on important decisions.
Elderly Abuse Lawyer
An elderly abuse lawyer works with the victims of abuse and their families to work hard to stop the abuse from occurring and to seek compensation from those who have abused them. They must have skills as a litigator and negotiator, as elder abuse cases must be filed in civil court and settlements must be discussed with defending parties. Often, they work as general personal injury lawyers, as most lawyers do not specialize in elder abuse. The elderly abuse lawyer will have the ability to communicate with abused elderly clients, which requires that the lawyer have a great amount of patience as well as strong interpersonal and communication skills.
Comments
comments