Guide to Finding Employee Lawyer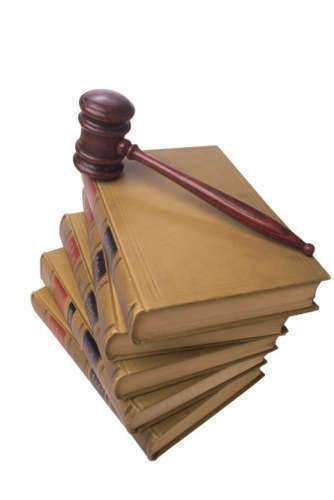 How do I find an Employee Lawyer?
Employment law can cover a wide variety of areas but deal mostly with the relationship between companies and their employees. The following are just some of the situations in which an employee lawyer may be needed:
- To protect the rights of employees who have been wrongfully reprimanded, docked payment or benefits, and wrongfully terminated.
- To seek better working conditions for employees and ensure safety standards are met
- To enforce workplace rules and regulations, including sexual harassment claims, discrimination claims, and any other illegal behavior in the workplace.
Employees can seek to enforce their legal rights, however it is usually necessary to acquire the services of an employee lawyer to help guide them through the proper channels of procedures and to inform them of all the boundaries of their rights.
What to tell your attorney
It will be important that you can identify the specific events and facts that are affecting your rights in the workplace. Your lawyer will need to know all of these facts in order to advise you on what course of action you should take and how to enforce your rights. It may be necessary that your lawyer investigate the matter in more depth than the information you can provide, so be prepared to help your lawyer to get a full picture of the circumstances.
Where to look for an attorney
Employee lawyers and firms are available in most areas and many will advertise their services in the region in which they practice. While advertising may help you locate law firms and employee lawyers, they should not be relied on to determine whether a lawyer is qualified to represent you. Instead, you should verify their claims and promises by looking into their backgrounds, getting recommendations from others in your communities, and contacting the state bar association.
This website can be a valuable tool in your research when looking for an employee lawyer. Use the search function at the top of the page to search and compare employee lawyers in your area. The information contained on these pages should further help you identify what qualities your ideal lawyer will have.
Do I need a specialist?
Employment law is a specialized area in which representation by a qualified specialist should be sought. Employee lawyers must know the specific laws and regulations that affect their clients, and often must work with government agencies and institutions that oversee workplace behavior. By hiring a specialist, you will have the knowledge and expertise that can really affect the outcome of your case.
Preparing for an appointment
Before meeting with your employee lawyer, you should gather all information and prepare to provide them to your employee lawyer. Any relevant documents, including work papers, payment stubs, or correspondence with other employees or supervisors, should be brought to the meeting. You should also prepare yourself and come ready to discuss any specific dates, times, places, or names that are involved in your case. All of this information needs to be known by the lawyer and the quicker they get the information, the better they can help you.
Prepared questions may also help you in your meeting with the lawyer. Write down any questions in which you feel you need to know the answer and bring them with you. Often, many different things will be discussed, so you may forget important questions and remember after your meeting.
Evaluating Experience & Education
Even though all lawyers must graduate from an accredited law school, meet ethical requirements, and pass the bar exam in their state, you should look for a more seasoned and experienced lawyer to represent you. Be prepared to evaluate the skill level of a lawyer and whether they can handle your case. If you do not feel a lawyer is inexperienced, do not hire him or her.
Do not rely on advertisements when deciding on a lawyer. Often, lawyers will exaggerate and make unreasonable claims in order to draw your attention. Only choose a lawyer in which you can verify their experience levels.
Personality & Values
An experienced employee lawyer will have the ability and knowledge to get your case through the necessary legal process from start to finish. They will have strong negotiation skills while also having a deep understanding of employment law and all related areas. Often, experienced employee lawyers will have worked for government agencies that regulate employment, worked in the legal department of large corporations, or have otherwise spent years working in a specific area of employment law.
Be wary of unreasonable fees, unethical behavior, or any negative behavior that draws your attention. You must ensure that you lawyer has your best interests in mind in their actions, so always be aware of what your lawyer is doing and how he or she is doing it. Your lawyer represents you, so you do not want to be associated with unethical behavior or become a victim of a lawyers unethical behavior towards you. If you believe a lawyer is acting inappropriately, contact the state bar association to ensure your rights are protected.
Rates, Fees & Retainers
Various rates and fees may be required for hiring an employee lawyer. It is always important that you know and understand what expenses you will face when hiring a lawyer. Get all agreements in writing and always ask questions about rates and fees you do not understand or agree with.
A contingency fee is a specified percentage that the lawyer will receive when an award in secured through a settlement or through the court. Typically, the fees will range from 30% to 40% of the total award at the end of the process. While these fees may be very large, the lawyer is assuming all liability for failed claims, as no upfront payment is required of the client.
A retainer fee is typically used as a one time flat fee for specific legal services, or is an up front fee that will be deducted from an hourly rate. Hourly rates can vary greatly depending on the lawyer and will often lead to very large legal bills when the case is completed. Always be aware of these types of legal fees and try to determine if they will be right for your case.
Interviewing your attorney
The following questions should be asked when you meet with employee lawyers:
What are your fees?
What services do I get for these fees?
Should I expect any other expenses?
How long should my case last?
What are the chances of success?
What are my other options?
How can I contact you?
When will you contact me for updates on the case?
Employee Rights Lawyer
An employee rights lawyer works with clients who have been violated in the workplace or during the hiring or termination process. Often, these lawyers will work on cases involving sexual harassment, racial discrimination, age discrimination, gender discrimination, union issues, and a variety of other areas. Employee rights lawyers should be sought whenever an employee believes their rights have been violated and are in need of assistance to rectify the situation. An employee rights lawyer will often advise a client on the best course of action and guide them through the process, whether it is to negotiate with the employer, file for benefits, file complaints, or even bring the action to litigation.
Comments
comments