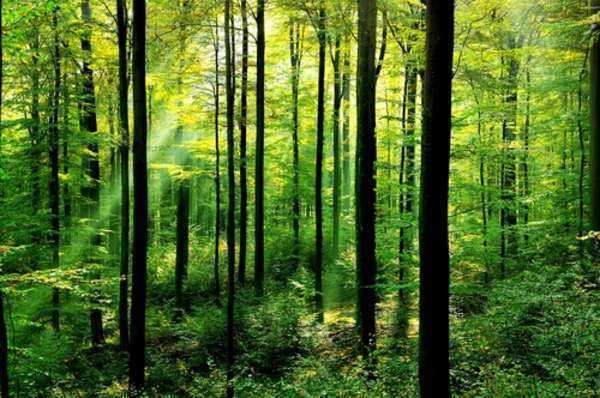 Do I need an Environmental Lawyer?
An environmental lawyer is a legal professional that focuses on litigation concerning a broad range of environmental concerns, including air and water quality, climate change, chemicals, pesticides, wildlife protection and biodiversity. In addition to these broad categories, environmental lawyers will also litigate over issues regarding environmental impact planning and sustainable growth and development.
An environmental lawyer will often work with the general public and individual clients who are affected by environmental issues and actions undertaken by entities or agencies that exhibit a disregard for state and federal regulations. Environmental lawyers construct claims in individual litigation and class action lawsuits. Furthermore, an environmental lawyer may work for a government agency, a non-profit organization or a corporation to uphold a state's or the federal government's regulations on the environment.
If you have been injured or have contracted a disease due to the perpetual inhalation of chemicals or toxins, you must hire an environmental lawyer. If you were hurt during the clean-up of an environmental disaster that was precipitated by a negligent or reckless action on the part of a government agency or business, you must hire an environmental lawyer. These legal professionals are adept in filing claims for those individuals or businesses who suffer as a result of environmental negligence or recklessness. These actions revolve around an individual or entity's unwillingness to cooperate with local and federal environmental regulations.
When an individual is hurt or inflicted by an illness as a result of environmental negligence or recklessness, an environmental lawyer will file a suit against the responsible party to secure compensation and punitive damages for the injuries sustained and the costs associated with said injuries. These funds, upon securing a settlement, are transferred to the victimized party to offset the costs associated with convalescence and all opportunity costs realized as a result of the injury or illness.
What makes a good Environmental Lawyer?
An environmental lawyer will use legal skill and training to develop environmental policies and engage in litigation that prevents damage to our ecosystems. If damage is present and the ensuing clean-up precipitates harm to an individual, an environmental layer will file a claim to seek compensation for the person's injuries and opportunity costs. Furthermore, an environmental lawyer will seek legal action if an entity (such as a corporation) or individual breaks an environmental regulation and exposes a party to an unhealthy amount of toxins or pesticides. If an individual suffers an injury or dies from this contamination, an environmental lawyer will file a claim or press charges on the negligent or reckless party.
An environmental lawyer plays a vital role in the system of checks and balances that ultimately prevents government and big business from engaging in destructive practices that undermines the natural environment and harms people in the process. The following represents examples of claims handled by environmental lawyers: exposure to toxic mold in homes or at work, builder negligence, the contraction of an illness resulting from a companies' willful contamination or negligence and all forms of litigation against a government entity to compel or elucidate on environmental regulation.
Finding the Right Environmental Lawyer:
Environmental law requires a legal professional to combine an understanding for the scope of law and government regulations attached to the environment, with an acknowledgement to the legal procedures attached to environmental litigation. An environmental lawyer, in addition to these characteristics, must be passionate about the environment. Because legal professionals in this field often file class action suits and claims against government agencies and big business, environmental lawyers are often fervent in their practice and engaging with their speech. Additionally, an environmental lawyer must be well-versed in processing and synthesizing new information, and must have a solid background in evaluating and understanding environmental concerns.
To find a suitable environmental lawyer in your area you must utilize all available resources, including the Internet, referral services and the advice of friends and family. The first step to locating environmental lawyers in your area requires you to perform an Internet search. These searches will enable you to compile a list of all environmental lawyers in your area. Once you have secured this list, cross-reference these legal professionals with your states bar association website. This database will list all environmental lawyers in your area, their coordinating achievements and disciplinary actions if applicable; this biographical information will allow you to get a feel for your environmental lawyer before you hire him or her.
In addition to screening an environmental lawyer based on the individual's location, cost and license-status, you will want to find experienced legal help. Hiring an environmental lawyer who belongs to a prestigious organization or non-profit is recommended; membership in these organizations denotes a sense of reputability, as well as an active approach to the legal scope.
Experience is arguably the most important factor when evaluating environmental lawyers; the more experienced the legal help is, the greater the likelihood of securing a settlement. Experience indicates that the professional will have a relationship with the underlying judges, policy makers and officials aligned with the case. These relationships will ultimately enable you to agree on a settlement out of court. Aside from this benefit, an experienced environmental lawyer will be more adept at solidifying claims with definitive proof. Experienced environmental lawyers will show a better understanding of the legal process and the related ability to determine negligence or fault.
Fees Associated with Environmental Lawyers:
The fees associated with environmental lawyers will depend on a number of variables, including the individual's experience (the more experienced the higher the fees), the intricacies surrounding the case and the goal of the initiative.
If you are hiring an environmental lawyer to file a claim for compensatory damages, the individual will invariably charge a contingency fee; this fee schedule will award a percentage of the settlement only if one is secured. If the environmental lawyer cannot successfully argue for the delivery of compensation, the legal professional will not be paid for his or her effort.