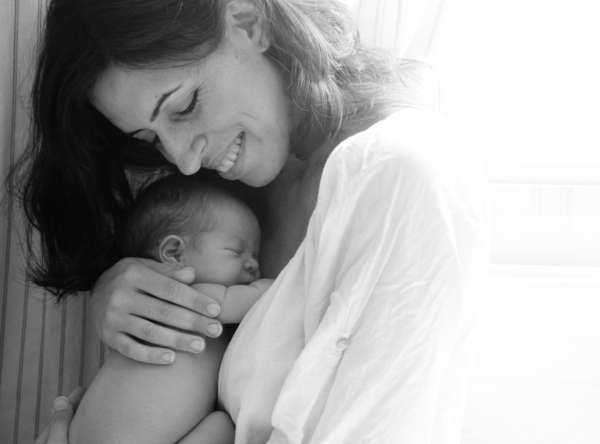 What is Erbs Palsy?
Erbs palsy is a condition that results from the negligence of a physician during child birth. Erbs palsy is caused by stress on the upper arm of the fetus that results in paralysis due to damage in the nerves. The result of Erbs palsy is a defect in the arm that results in limited mobility. It often requires a number of surgeries in order to fix the problem. Erbs palsy often results in complete loss of muscle control in one's hands and they often have little to no sensation in their arms.
Why do I need an Erbs Palsy lawyer?
Erbs palsy is the result of medical malpractice on the part of the physician, nurses, staff or the hospital. An Erbs Palsy lawyer experienced in litigating medical malpractice should be retained so that you can recover medical costs as well as compensation for physical pain and suffering. There are a number of reasons why Erbs Palsy occurs. The physician may not have properly estimated the weight of the fetus, failure to perform a necessary c-section and excessive force used by the physician in performing the delivery that results in nerve damage to the upper arm.
What questions to ask the Erbs Palsy lawyer?
When you are deciding upon an Erbs palsy lawyer you will want to narrow your search down to a couple experienced and knowledgeable Erbs palsy lawyers. Once you do that you want to prepare to ask a series of questions to assess how the Erbs palsy lawyer will tackle your case. These are some, but not all, questions that you should consider.
■
Where did you go to law school?
■
How long have you been practicing in medical malpractice cases?
■
How many Erbs Palsy cases have you handled?
■
What were the results of those cases?
■
Do you expect my case to settle or go to trial?
■
What percentage of a settlement or award will you take?
■
What will be the problems in proving my case?
■
What do think will be the damage awards in my case?
An Erbs Palsy lawyer will be able to provide you with the legal support you need to recover for the disastrous effects of negligence on the part of medical personnel. Every state has different laws involving the statute of limitations for medical malpractice claims. Your Erbs Palsy lawyer will help you file a timely and proper claim against those responsible for you or your child's. Often cases of Erbs palsy are not immediately diagnosed so when they are discovered it is imperative that you hire an Erbs palsy lawyer immediately.
Medical malpractice lawsuits are often the lengthiest of all litigation and can take years to go to court and still longer to try the case. An Erbs Palsy lawyer will be able to manage your case over that period of time and keep you updated as to the progress. An Erbs palsy lawyer is also a specialist in discovery in medical malpractice claims. They know what to look for an where to find it when it concerns hospital records, education and records of the hospital staff and physicians. The Erbs Palsy lawyer will help you receive a proper medical examination and will hire the right expert witnesses to properly pursue your claim.
The physicians will be represented by their medical malpractice insurance companies. These insurance companies have teams of lawyers at their disposal to defend against claims of negligence on the part of medical personnel. These lawyers focus solely on medical malpractice and it is essential that you have an Erbs Palsy lawyer on your side with the same experience and qualifications as the defendant's lawyers.
Where do I find Erbs Palsy lawyers?
You can find Erbs Palsy lawyers through a basic internet search. Many Erbs palsy lawyers maintain websites advertising their services. When searching for Erbs Palsy lawyers you don't want to settle for just any medical malpractice lawyer. You want one that specializes solely in Erbs palsy litigation. In order to find an Erbs Palsy lawyer you can also go to the top of the laws.com website and go to the "find a lawyer" link. There you will be able to search for an Erbs Palsy lawyer by inputting your location along with the type of lawyer you need. You can also take advantage of the referral service that laws.com provides. By giving your name, location, description of your legal problem and your contact information a representative from laws.com will contact you with information on how to find an Erbs Palsy lawyer in your area.
Qualifications & Experience
When you are looking for Erbs Palsy lawyers you want to look for certain qualifications and experience. Your Erbs Palsy lawyer should have graduated from an accredited law school and be barred in the state where your case will be litigated. In addition you will want an Erbs Palsy lawyer who has extensive experience litigating in medical malpractice suits. Your Erbs palsy lawyer will usually have details of his, or her, successes posted on their websites.
Rates & Fees
An Erbs Palsy lawyer, and medical malpractice lawyers in general, will take your case on a contingency basis. This means that you will not be required to pay anything to have an Erbs Palsy lawyer represent you. If the Erbs palsy lawyer feels that you have a strong case against your physician then they will take the case in return for a percentage of any award or settlement you receive from the medical malpractice insurer.
Comments
comments