Guide to Finding Eviction Lawyer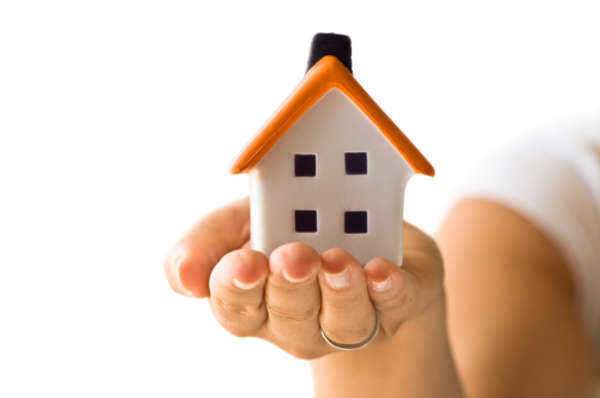 How do I find an Eviction Lawyer?
During the current hard economic times, many people are finding it difficult to keep up with the ever rising costs of basic needs. Food, clothing, and shelter prices are all rising while income levels stay the same or even drop. If you are behind on your rent, it is very important that you seek representation by an eviction lawyer in order to keep you and your family in your home.
Many places have protections for tenants who are behind on their rent. Many government programs, payment plans, and other helpful resources are available, however the difficult part is finding the ones that you qualify and how to apply. It is important that you seek a local lawyer that specializes in tenants rights and evictions to not only protect you from eviction, but to also help guide you through the process for applying for aid, using the court system to your advantage, and also to assure you through such a trying time.
What to tell your attorney
Make sure to bring all documents that involve your rental property. Rental contracts, bills, overdue notices, and letters from landlords are all important information that your eviction lawyer will need in order to help you. It will also be helpful to list any problems with the rental problems, such as non-working plumbing, heating, or electrical issues. Any unsafe conditions should be fixed by your landlord and anything of this nature should be brought to the attention of your eviction lawyer.
The lawyer will work directly with your landlord or management company in order to try to come to an agreement that will keep you in your home. Many times this may require that you participate in mediation programs, which can be time consuming, however all of this will be necessary for your lawyer to help you. Keep your eviction lawyer up to date with any changes in your status, any communication between you and your landlord, and any changes in your financial situation.
Where to look for an experienced Eviction Lawyer
If you are having trouble paying your rent or keeping up with overdue payments, it is important that you find experienced lawyers who has the knowledge and ability to keep you in your home for as long as possible. A quality attorney can be the difference between staying in your apartment and having to find a new place to live. Ask fellow tenants, family, or friends if they recommend any particular attorneys. The local bar association and court houses will often have a listing of services or lawyers who will work with you.
Search the internet for eviction lawyers in your area. A lot of information about where to find eviction lawyers can be found. You may use this website to find an eviction lawyer by using the search box on top of the page. Compare attorneys and ask free questions on this website will also be an important step you take in finding the lawyer that is right for you.
Preparing for an appointment
It is important that you have all of your rental information, payments, and overdue bills ready to be reviewed by your eviction lawyer. Bring all of these documents with you when you meet with him or her. Also, be ready to discuss all of the possible alternatives that you feel would be acceptable. While an eviction lawyer will always try to keep you in your home, you must also come up with a plan in case that is not possible.
Make sure to consult the eviction lawyer as soon as it appears you will have trouble meeting your rental payments. The longer you wait, the more difficult it will be for the lawyer to help you stay in your home. Also, be prepared to discuss different types of aid which you may be eligible. It may be difficult to discuss potentially accepting government aid, however be open minded and willing to work with the eviction lawyer to reach the best possible outcome.
Evaluating Experience & Education
Although all lawyers must meet the same basic requirements of law school and passing the bar, it is also important to make sure your chosen lawyer also has the appropriate professional experience protecting tenants from eviction. Make sure to ask about past success and the current state of tenant protection laws. It is also important to find an eviction lawyer that has experience in your local courts, as knowledge of particular local rules and customs may be important in helping you get the results you need.
Personality & Values
An experienced eviction lawyer will have great negotiating skills, the ability and knowledge to put the case through the legal system, and will always keep you up to date on the state of your case. Eviction cases can be a slow process, which may be to your advantage as it will keep you in your home for as long as the case goes on.
Try to get a feel for your lawyer's personality and values just by having a conversation with him and her and understanding what they want to do with your case. Often, eviction lawyers will be sympathetic to your situation and will want to keep you in your home. In some places, there are non-profit groups and associations that have lawyers on staff you help aid you in avoiding eviction. These associations are often filled with individuals who will help you and provide valuable information.
Rate and Fees
Most often eviction lawyers will ask for specific fees or charge on an hourly basis. Because their client base are usually having economic troubles, eviction lawyers will work with you to create an acceptable payment plan or other way of repayment. Also make sure to check if there are any associations or groups in your community that can provide low cost or free representation, as you will want to avoid potentially high costs when you are having trouble keeping up with your rent.
Important questions to ask
Make sure to ask any potential eviction lawyer about how long they expect you will be able to stay in your rental property. The time it takes to fully complete an eviction can vary greatly from one place to another.
Also ask about possible programs you may qualify for. Eviction lawyers will be able to direct you to certain programs that may help you pay your rent or other expenses.
It is also important to further evaluate the professional experience, education, and abilities. Do not be afraid to ask about his or her past success. If you are not comfortable with your eviction lawyer, ask if they can refer you to another lawyer or group that can help you.
Comments
comments