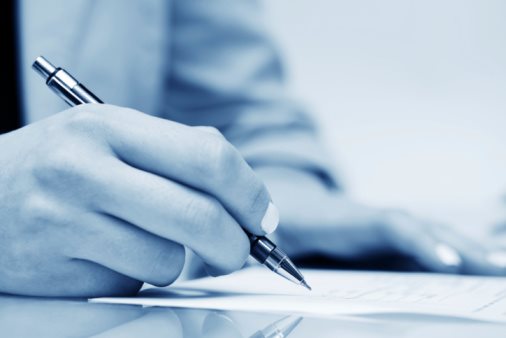 How do I find a Family Law Lawyer?
A general practice family lawyer can assist clients on a number of issues in family court, such as divorces, adoptions and juvenile delinquency cases. Family lawyers should have a developed understanding of the jurisdiction's civil laws on family and be able to adapt to a number of different and difficult cases. Family lawyers with specializations on specific aspects of family law are common and the client is also well served by retaining the services of these individuals.
What to tell your attorney
What you discuss with your attorney will depend heavily on what specific aspect of family law you are dealing with. In all cases, you must be clear in what you are seeking from the other party. For example, in divorce cases, this means being clear about the need for alimony, custody or the division of certain assets. Family law is flexible in that these cases can be settled either in court or in mutual, non-litigation agreements. If you would like to pursue an alternative dispute resolution, communicated this need to your attorney so that he or she can facilitate the ADR solution. The other party, as expected, must agree to the ADR.
Remember to disclose all relevant details of the case, especially if there is evidence that can be used against you. When in doubt regarding compromising or incriminating evidence, it is best to disclose it with the attorney. A wealth of information will be useful during the potential settlement and litigation processes. You need to disclose everything that can be used against you by the other part. The less surprises for the family lawyer, the better the chance of a favorable outcome.
For adoption cases, you must give the family lawyer as much detail as possible about the circumstances of the adoption, especially if that attorney did not handle the case from the beginning. Disclose potential liabilities surrounding the adoption, such as unresolved matters with the birth parents or shoddy paperwork.
For delinquency cases, make sure to detail the nature of the youth's offense and remedial actions taken by other authorities. Failure to provided leniency for certain transgressions may help the family lawyer build a case for the youth to receive judgment that is more favorable.
Preparing for an appointment
For divorce and custody cases, bring all relevant documentation of assets and birthrights. A listing of joint assets will be useful to the family lawyer. Evidence of wrongdoing by the spouse, regardless of admissibility in court, may be useful in the settlement process or give the attorney leads in obtaining legal evidence that can be used to gain a favorable advantage in court.
For adoption cases, you must bring any and all documents related to the adoption. This includes contracts, custody agreements, disclosure of fees and documents entitling the child to reunite with his or her birth parents.
For delinquency cases, bring all documentation, including police reports and evaluations for case workers. If the minor has medical conditions that affect his or her mental and physical wellbeing, then this too could be useful. The intention of a family lawyer in these circumstances is to achieve leniency or alternative arrangements for children that find themselves in legal trouble.
Be sure to ask questions if you do not understand something the family lawyer has said especially on the procedural matters of the case. It is the duty of the lawyer to make the case as uncomplicated as possible, but it is also the duty of the client to understand the process.
Where to look for an attorney
The State Bar directory should be your primary source for seeking a family lawyer. This will give you the best range of choices and you are almost guaranteed that members of the State Bar adhere to ethics codes and are up-to-date on legal matters concerning their specialty. Family lawyers may have specializations and will belong to professional organizations outside of the State Bar. You may choose to find a lawyer here too. Look for lawyers that specialize in the general parameters of your case, such as divorce lawyers or adoption lawyers.
You may use this website to find an attorney. To do so, use the search box on top of all pages. You may also compare attorneys and ask free questions by clicking Find Attorneys on top of the page.
Do I need a specialist?
Use your best judgment in determining if you need a lawyer that is more specialized than a general practice family layer. A specialized lawyer may grant you more peace of mind when dealing with contentious or complicated cases. Cases of international adoption may require the services of an adoption attorney, due to international and federal laws regarding adoption, which make the case significantly more complicated. A divorce law specialist will be up to date on divorce law, especially new laws that allow for "no-fault" divorces. Juvenile delinquency attorneys are versed on civil and criminal law, which is invaluable for pleading leniency for youth offenders.
Evaluating Experience & Education
There are several factors that must be taken into consideration when evaluating a lawyer. These factors include education, experience, professional relationships and trial experience. Education, of course is important as a knowledgeable lawyer is generally better prepared for settlements and litigation. Experience too, correlates with preparation and the effectiveness of a good family lawyer. Professional relationships are a consistently underrated factor that can also affect the outcome of the case. If the family lawyer has developed professional relationships with other lawyers, the lawyers representing opposing parties are better able to negotiate and work on outcomes that are beneficial to the entire family in the dispute. Trial experience, tied to general experience, will be an indicator of the level of professionalism and courtroom presence that the family lawyer has. In the event the case goes to trial, this will be an important factor in determining the success of the case.
Personality & Values
Although empathy and care are good qualities in a therapist, a good attorney will tend to be much more objective and analyze your claims and case from a rational perspective. Especially in divorce cases, a family lawyer that is able to anticipate claims from the other spouse and the weakness of claims made by his client is valuable. This will mean that the lawyer will be effective at reaching a desirable settlement without the need for litigation. Family law litigation will tend to be lengthy due to the amount of claims made and the time necessary to resolve such claims. This of course, means that more fees, either through retainer or hourly billing, will be accrued.
Rates, Fees & Retainers
Flat rates are possible with certain aspects of family law. Family lawyers may offer flat rate divorce services where the lawyer works with the couple to divide assets, custody and spousal support equitably, outside of court. All divorce court proceedings are public record, so couples seeking privacy or wanting to spare their children from a public divorce proceeding may opt for this option.
You may need to pay a retainer to the family lawyer. A retainer is a trust account that the lawyer bills when he or she performs legal services. This is refilled at the lawyer's discretion. The client should be aware of the potential for the initial retainer to be spent and the case to become very expensive through this option.
While consulting with a family lawyer, hourly rates may be accrued from using the lawyer or support staff such as paralegals. There may be other fees for creating and copying documents as well as filing them with the proper authorities. It is especially important to be aware of those fees.
Interviewing your attorney
The following questions are important when interviewing your attorney. These questions differ based on the case you need the family lawyer to handle.
If the birth parents want to regain custody of my child, what recourse do they have?
Can I obtain a no fault divorce?
Do you expect to exceed the retainer fee?
How will you correct faults and potential liabilities in my existing documents?
What fees do I pay for retaining services?
Can I have that in writing?
Can I contact you directly if there is a problem?
Can you allow me to examine your credentials?
What is your experience with family law, specifically my circumstances?
If you cannot handle my case, can you refer me to a lawyer that can?
Lawyers in family law can sometimes maintain specializations. This is an advantage over conventional family law general practitioners that may not be as effective, due to a varied caseload. Specialization is important for many family lawyers. Family law can include a broad range of situations, from divorce to adoption. When retaining a lawyer for a family law case, ensure that the family lawyer is licensed to practice in the desired jurisdiction and that the lawyer has adequate experience with these cases. Lawyers in family law maintain professional relations with other family law lawyers, which may lead to referrals, or amicable settlements, depending on the case. If two lawyers in family law represent opposing sides of a divorce, the professional relationship between the two may help to resolve the case quickly, due to their preexisting working relationship.
Family court lawyers are family law specialists that have experience working with family law litigation. This is advantageous in cases that require mandatory court appearances, such as juvenile delinquency issues. You will want a family court lawyer in these instances as these lawyers tend to be familiar with the proceedings and also family with judges presiding over the cases. This sort of privileged information helps immensely when attempting to gain leniency or clemency for juvenile offenders. It is important to evaluated courtroom experience for family court lawyers, as this will determine the level by which you can expect the family court lawyer to function. A family court lawyer with limited courtroom experience is clearly of little use to you and can jeopardize your case. When consulting a family court lawyer, be specific on the details of your case and expect an honest and impartial evaluation from the family court lawyer. The best family court lawyer will be impartial and look for weaknesses in the case, rather than empathizing with the client.
Some family law cases may qualify for pro bono service. Pro bono family lawyers seek to help needy low income families with legal trouble navigate the justice system and plead leniency for the client, often a juvenile offender. In rarer circumstances, pro bono family lawyers may work pro bono on divorce cases, usually when there is instances of abuse and other pressing issues that imperial the safety of the spouse. As many of those cases can be worked on contingency, pro bono family lawyers are rarely inclined to provide divorce services pro bono. Pro bono family lawyers are limited, usually based on the discretion of the law firm on a limited basis throughout the year. Clients must demonstrate financial need to receive pro bono family lawyer services and even then, the definition of financial need is at the discretion of the firm. Some community organizations may offer pro bono legal help, so it is important to check there for pro bono family lawyers, in addition to established law firms.
Family lawyer salary depends heavily on experience and education. As in many fields, more experienced family lawyers will have a substantially higher salary. Specializations are important to family lawyer salary as well. The more demand for a specialization, the greater the earning potential of the family lawyer. Most estimates of family lawyer salary range from $48 – 80,000 dollars a year, after consideration of those mitigating factors. The manner by which the lawyer charges clients will also determine a family lawyer salary. If the family lawyer charges for consultations, phone calls and basic legal services, then the salary may be higher, although those offering the identical services for free may enjoy a broader client base. The nature of the family lawyer's work also determines a family lawyer's salary. A divorce lawyer that serves wealthy corporate officials may earn significantly more than a family lawyer that serves low income and needy individuals.
Quicken Family Lawyer 2010 is a software from Intuit Inc. that helps individuals prepare their own legal documents such as wills, trusts and power of attorney documents. Quicken Family Lawyer is marketed as an alternative to costly lawyers that will charge by the hour and promises to provide the same quality of service. Quicken Family Lawyer can be obtained through a number of retail locations. The issue with Quicken and other legal software is its tendency to be quickly outdated and at times inaccurate. In fact, the state of Texas found Quicken Family Lawyer to violate regulations banned then "unauthorized practice of law" in the case of Unauthorized Practice of Law Committee v. Parsons, 1999. Still, software such as Quicken Family Lawyer 2009 and derivative software that helps to produce wills remain a popular, do-it-yourself alternative to lawyers. Disclaimers on Quicken Family Lawyer software note that the program is not intended to be used in place of legal advice from a lawyer. That combined with possibly inaccuracies and inconsistency with state laws means that the user will prepare documents with Quicken Family Lawyer at their own peril.
Family law lawyers are usually those that deal with divorce as well as child custody issues. Those who are undergoing a divorce and do not have money for an attorney can get a family law lawyer who will work their case pro bono through a legal aid society. A family law lawyer can only represent one party in a divorce action, although there are cases where they can file the paperwork for the other party if the divorce is settled between the two individuals.
It is best to hire a family lawyer who specializes in divorce and custody matters rather than those who have a general practice, especially if you are going through a contentious divorce. A family law lawyer is one who understands all of the aspects involved in family law and will make sure that you get a fair deal. A good family law lawyer will make sure that you receive good representation and get what is fair for you in a divorce settlement.