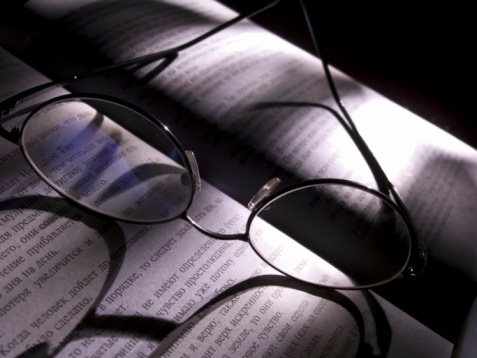 Where do I find a lawyer in Florida?
When pursuing or defending against a case or legal matter in the state of Florida, one is best served by a Florida lawyer that is familiar with state and local laws and can most efficiently deal with your claim. Even the most basic of legal services, such as document preparation are best handled by Florida lawyers and their staff, so as to ensure that the document complies with the laws of the jurisdiction for which it is created.
How do laws vary from state-to-state?
Medicinal marijuana and possession laws are an example of legislation that varies from state to state. Florida for instance, has very strict laws, with mandatory minimum sentencing. This distinction ensures that for certain violations of Floridian law with regards to marijuana, one that trafficks a certain amount of the drug can serve up to fifteen years in prison. Floridian law also makes a distinction in possession laws, classifying the possession of over 25 lbs. intent to traffick, a first degree felony. Even possession of 20 grams or less is a misdemeanor, subject to fines and incarceration. An individual entering Florida from a state with more liberal drug laws may unintentionally violate the law in the process of crossing the state border. Among the more specific Florida laws, one can receive up to 15 years in prison for selling or delivering marijuana within 1,000 feet of a school, college, public park, public housing, daycare center, or church.
One cannot plead ignorance of Floridian law with any hope of success when dealing with a violation of the law in that jurisdiction. For this reason, a Florida lawyer can help you determine the distinctions and differences in state and federal law and help you prepare a defense that avoids the harshest penalties. If using the services of an out-of-state lawyer, you run the risk of having a representative who is not as knowledgeable on local law as a Florida lawyer would be.
What are organizations of Florida lawyers?
The Florida Bar is a mandatory membership organization for Florida lawyers and is the third largest Bar Association in America, with over 90,000 members. As an integrated Bar Association, they determine the standards of professionalism and ethics that all Florida lawyers must abide by. In addition, the Bar is responsible for discipline and sanctioning unethical or unprofessional attorneys.
The Florida Bar also takes an active role in helping new lawyers establish themselves with continuing legal education classes and specialized councils to develop programs to help young lawyers. Additionally, the FlaBar maintains a Law Office Management Assistance Service (LOMAS) that helps lawyers without business and practice management expertise develop the skills they need to run a successful law practice. Among the services in the LOMAS program are risk management procedure, anticipation of business trends and evaluation of existing practices. LOMAS can help new Florida lawyers with problems ranging from a lack of electronic presence to playing taxes and training new staff.
Membership is on a yearly basis with active members paying $265 and inactive members paying $175. Florida lawyers may become inactive at any time, but in doing so, release their right to practice any aspect of law in Florida including legal advice and document preparation.
All Florida lawyers must complete thirty hours' worth of Continuing Legal Education, a set of courses in specific areas, set by the FlaBar. The courses serve as refreshers for old lawyers and keep these members up-to-date on new developments that require their attention. The FlaBar also publishes the Florida Bar News, a publication that discusses legal matters and developments in the state of Florida. The Florida Bar News also has a classifieds section and advertising.
The Florida Bar Association maintains an ethic committee that may be able to offer members ethical opinions on certain matters, at the discretion of the committee. This serves as an ethical compass to member lawyers, which should provide individuals looking for a Florida lawyer peace of mind that the lawyer that is a member of FlaBar is advised, and abides by a strong ethical and professional code defining the client-retainer relationship. All Florida lawyers must swear an oath of admission to abide by Florida Rules of Professional Conduct when dealing with clients. The responsibilities and authority of the FlaBar is derived from the Supreme Court of Florida that defined the bylaws and other important duties of the Bar.
How do I know my Colorado lawyer is legitimate?
All individuals that practice law in the state of Florida must be active members of the integrated Florida Bar Association. If the individual claiming to be a lawyer cannot show proof of Bar Association membership, then this legal professional is very suspect. Although the court system will have mechanisms to prevent unauthorized persons from representing clients, certain legal services may be provided without the auspices of the court. This is why proof of Bar Association certification is necessary when seeking these services, to ensure that the service the lawyer will provide is professional, ethical and in compliance with Floridian law.
If you ever have doubts about the credentials of your Florida lawyer, ask to examine his or her credentials. If the lawyer cannot produce them, then you may want to seek out another lawyer that you feel comfortable working with.
The lawyer must be professional and above all impartial. If the lawyer appears to be saying only things that you want to hear or is otherwise disingenuous, then these are marks of a poor lawyer.
What are the typical rates of a Florida lawyer?
The type and nature of legal fees for Florida lawyers will vary from case to case. Flat fees are typical for performing a legal service that does not go to trial, such as bankruptcy filings and assessing legally binding documents. Flat fees may be combined with hourly fees for the use of the lawyer's time and ancillary fees for the use of the lawyer's staff, such as paralegals. Any lawyer or lawyer services that posts fees will generally offer a range, rather than a set figure, to reflect the variable outcome and length of court cases.
Contingency fees are typical of accident, negligence and malpractice cases. In this arrangement, the lawyer does not collect a fee unless there is a settlement or jury award. The lawyer's cut can be either a lump sum or a percentage. Percentage contingency fees are the most common and give the lawyer the best incentive to win the best possible settlement. Be aware of other costs associated with these cases, such as legal document preparation fees.
A retainer is a fee that remains in a trust account. Every time the lawyer performs a service related to your case, he charges this account. A Florida lawyer may ask you to set aside a retainer fee. Leftover retainer can be returned to the client, but there is also a chance that the attorney will exhaust the retainer and require the client to refill the account. The retainer does not include court costs, which are also paid by the client. However, these fees, such as the fees for filing the case, are fixed.
A large divorce law center based in the Tampa area cites some ranges when determining the cost of a divorce case. Like other legal practitioners, they warn that outside factors, such as the other needs of the other spouse, hidden debts and the length of the case will affect the amount of the retainer and cases that are more complicated almost certainly exceed the retainer. If the other party declines a lawyer, that too can affect the case, as divorces are quickly resolved when there are lawyers on both sides to negotiate and settle on behalf of the clients. The fees that the center charges for divorce takes into consideration the costs of representation, medication and the likelihood of a settlement. These fees are all lower if the action is uncontested
Sample retainer fees:
–
Divorce Attorney Fee – $2,000 – $7,500
–
Child Custody Modification Cost – $1,250 – $6,500
–
Alimony Modification Cost – $2,500 – $6,500
Lower cost -Divorce Fees
–
Initial Paperwork Preparation – $675 (preparing the paperwork to file for divorce only)
–
Uncontested Divorce – $1,800 (mutual divorce, ends in mediation)
Take advantage of free consultations when they are available to discuss potential fees and payment arrangements with Florida lawyers. The above fees do not consider court costs, which are also paid by the client. You may be able to arrange low cost and extended payment for legal services at the discretion of the attorney or law firm.
There are several lawyer referral services for Florida lawyers, although none is more trusted than the Florida Bar Lawyer Referral Service. The service will provide you with the name and address of a nearby lawyer who will charge $25 for a half hour initial consultation. There is no obligation at that point and the consultation is merely an evaluation of your case with an explanation of expected fees.
What are questions to ask Florida lawyers?
How does my case relate to Florida state and local laws?
What are your fees and do you have alternate payment plans?
Are you an active member, in good standing, of the Florida Bar Association?
What roles do you play as a member?
Can I please have all fees in writing?
What are my chances of winning a settlement or at trial?
Can you refer me to another lawyer if you are unable to take my case?
One seeking lawyers in Florida should always consult the Florida Bar Association directory and lawyer referral service, as these are trusted methods of finding reliable fl lawyers. Lawyers in Florida are all mandated to join the Bar Association and active membership is required to practice law. Therefore, one should only use fl lawyers that are active members of the Bar Association as this will ensure that they are not only registered to practice law, but also are held to ethical and professional standards. Many lawyers in Florida will offer free consultations, so it is important for anyone looking for fl lawyers to accept free consultations to get a proper case evaluation and explanation of the required fees. Be aware that consultations received through lawyer referral services are generally not free, but go for a nominal, no obligation flat fee. Consider if you need a specialist legal professional as many lawyers in Florida will specialize in fields beyond general practice. For this purpose, the Bar Association offers sectional membership so fl lawyers can be listed according to specialty and receives up to date news as well as continuing education classes in their chosen specialization.
Florida automobile accidents lawyers are useful when pursuing or defending against an auto accident claim. When meeting with Florida automobile accidents lawyers for a consultation, be sure to bring all documents, including police and insurance information. It is important to tell Florida automobile accidents lawyers if you or the other party has admitted liability. You will then be able to pursue a claim against the other party. Generally speaking, Florida automobile accidents lawyers, like other accident lawyers, will work on contingency, collecting no lawyer fees until the case is won. However, the client may still need to pay the relevant court fee associated with the case.
The Super Lawyer rating service rates to top lawyers in the county, by location and specialty. When seeking one of many Florida Super Lawyers, it helps to know about the selection criteria. To be vetted as a Florida Super Lawyer, one must receive formal nominations from other lawyers, with high points value to lawyer's outside of the practitioners' firm. After the nomination process, there are a number of evaluation criteria that the rating service will use to rank the potential Florida Super Lawyers. Individuals classified as Florida Super Lawyers cannot exceed more than 5% of the lawyers in the state. Those that achieve Florida Super Lawyers status can pay to be included in special advertising sections put out by the Super Lawyer rating service, increasing their exposure. Individuals cannot pay outright to become one of the Florida Super Lawyers.
A Florida drunk driving lawyer is a necessity to serve as the client's advocate, working to strike deals and prevent the maximum penalty from being enforced when there is strong evidence that the client was under the influence. When meeting with a Florida drunk driving lawyer, bring all information that can help or potentially hurt your case, including the ticket, results of breathalyzer tests and your account of the police stop and subsequent actions.
A first DUI offense in Florida can carry penalties as severe as six months in jail, a fine ranging from $500 – $1,000 dollars and a one year of probation. The violator's car can also be impounded under these circumstances. These penalties escalate with each offense, with minimum jail time, and ignition locks on the violator's car. Additionally, if there is injury or damage to personal property, drunken driving charges may upgrade to higher misdemeanors and felonies. A good Florida drunk driving lawyer is necessary in this case to lessen the more severe punishments and present a reasonable case for your innocence, or at least lesser liability. For example, the Florida drunk driving lawyer can argue for mandatory alcohol education classes over probation or manage more serious criminal charges, such as leaving the scene of an accident. When dealing with drunk driving charges, a Florida drunk driving lawyer is one's best change of leniency when going against the judicial system.
There are a number of ways to get a Florida lawyer referral. The Florida bar association lawyer referral connects you to lawyers that have paid to use their service. The Florida Bar Association lawyer referral will put you in contact with a local Florida lawyer that will charge you $25 for a no obligation half hour consultation. Keep in mind that lawyers in the Florida bar association lawyer referral system have paid to be listed and these are sometimes but not always the best possible lawyers for your needs. There are several other Florida lawyer referral services, each with their own fees, listings and client arrangements, as well as listing criteria. These Florida lawyer referral services can include professional organizations of lawyers, pro bono community organizations or legal aid clinics. All Floridian lawyers will be subject to the Bar Association rules and requirements, ensuring that most Florida lawyers are quality professionals and a Florida lawyer referral is usually a reliable one. When seeking a Florida lawyer referral, you may ask others that have had similar legal situations to your own for their opinion on their lawyers. You may also ask other lawyers who cannot handle your case for a Florida lawyer referral to another attorney that can handle your case. In this situation, the lawyers may agree to a Florida lawyer referral fee, at no additional cost to the client.
Where you are located in Florida affects which Florida lawyer referral services are available. The State Bar lawyer referral service will cover most of the state, but for areas such as Orange County, there are other Florida lawyer referral services. The Orange County Bar Association maintains their own lawyer referral service for Florida residents, charging a $50 fee to connect a client with a lawyer. The fee is non-refundable and all lawyers in the services are bar certified. When using a private Florida lawyer referral service, be aware of the fees both the service and the attorney plan to charge. With this in mind, find out how the lawyer referral service in Florida determines which attorneys to list. Some services will simply list any lawyer that pays a membership fee. The AAA Attorney Referral Service of Orange County is a private Florida lawyer referral service that offers to match clients with an appropriate lawyer, based on considerations for payment plans and specializations. Attorneys pay to be included in the service, but it is unclear of the obligation of the clients using the referral service.
The Injury Helpline is an example of a lawyer referral service in Florida that also operates nationally. These large referral service systems are for profit organizations that serve an intermediary between clients and lawyers. Be especially cautious of using non-local lawyer referral services and ask an abundance of questions to ensure the organization is legitimate and gives you the peace of mind you need.
When in legal trouble, it is important to find a lawyer in Florida. A Florida lawyers assistance can be invaluable for legal advice and to prevent you from making incriminating or compromising statements that may hurt your case in the legal system. Florida lawyers assistance may come in a number of forms, from advice on civil matters to counsel on criminal matters. You should find a lawyer in Florida that specializes in your circumstances and can recommend proper remedial measures to safeguard your legal rights. Without a Florida lawyers assistance, an individual, especially an out-of-state resident is forced to interpret the Florida state legal code and prepare his or her own defense, which is almost certainly inadvisable for many circumstances. Instead, you can find a lawyer in Florida that can help you corroborate your claims in criminal court. For civil matters, even non-litigation cases, Florida lawyers assistance can help you verify the legality of documents, prepare evidence and perform other flat rate services to help improve your case and the claims you will make. A lawyer referral service can help you find a lawyer in Florida but the experiences of other acquaintances and the opinions of other legal professionals will usually trump both public and private for-profit referral services that do not necessarily provide the best lawyers available, but only the ones that pay for the privilege of a listing.
There are many ways by which an individual may find lawyers in Florida. You may use this website's search function to find a lawyer in Florida. Additionally, you may use the Florida Bar Association's directory to find a lawyer. Florida Bar Association membership is mandatory, and failure for a lawyer to pay dues will disqualify him or her from practicing law in Florida. Even inactive members of the association may not provide legal services in any capacity. The State Bar of Florida maintains a lawyer referral service where members that pay a fee can be connected to potential clients. All lawyers in Florida that are in good standing and active members may be part of the service, for a fee and all will be constrained by rules of professionalism and ethics. Otherwise, there are no other constraints on lawyers to be listed as part of a Florida lawyer search.
Lawyers in Florida follow similar payment and fee arrangements to other lawyers around the country. With over 90,000 lawyers, lawyer referral services, both public and private are very common. Lawyer referral services all have their own merits, with varying criteria for accepting lawyers and various fees charged to clients. Be wary of referral serves with low standards, including services that are merely for-profit directories with no selection criteria. You may find Super Lawyer listings, which detail the top 5% lawyers in the state a useful tool and more reliable that typical referral services for your Florida lawyer search. Court fees are almost always paid by the client, regardless of the case or payment arrangements. Florida legal associations offer fee dispute services for clients that feel their lawyer has charged them exorbitantly or outside of prearranged fee arrangements. Do not hesitate to use this service if this is the case.
When choosing a lawyer in Florida, be sure to check their credentials properly. Bar association membership, especially membership in specialized sections is important and the number of years serving on the Bar is a good measure of the quality of lawyer you will get. There are additional professional organizations for specialized lawyers in which membership is voluntary but represents a significant boost to the Florida lawyer's credentials.
Ensure that the lawyer is willing to maintain communication with you, is objective and above all, professional. Especially if the lawyer is not specialized in that specific area of law, ask for examples of how the lawyer in Florida has handled other, similar cases. This will help you to determine if you need to expand your Florida lawyer search. Following these steps will ensure that your experience with your lawyer is positive and that you receive the desired redress through settlement or in a court of law. While trying to find a lawyer in Florida may be daunting at first, there exist enough services that any individual that is aware of his or her needs can afford a lawyer and find a lawyer in Florida that is well suited to meet those needs.