Guide to Finding Florida Medical Malpractice Lawyer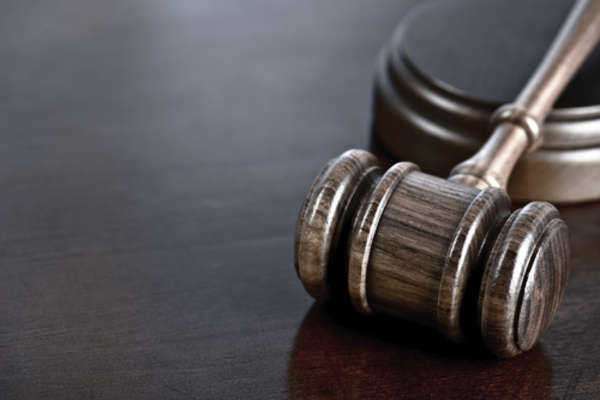 How do I find a Florida Medical Malpractice Lawyer?
Medical malpractice is one of the most common types of malpractice litigation in the state of Florida. When medical malpractice occurs, the actions of the medical professional is scrutinized to determine whether they should be held responsible for their actions. Negligent behavior by a doctor is evaluated by determining:
- If the doctor properly warned of side effects or other damaging consequences for use of a specific medication or procedure.
- If the doctor misdiagnosed an illness, injury, or medical condition and as a result the patient suffers significant effect.
- If the doctor acted in an unprofessional manner, made decisions that other similar doctors would not have made, or was incompetent in providing help for a patient.
Other medical professionals who work alongside doctors can also contribute to and be found liable for medical malpractice. If any of the above applies to you, contact a Florida medical malpractice lawyer immediately to protect your legal rights.
What to tell your attorney
You will need to identify the behavior of the medical professional that lead to the injuries or damage that you or a loved one sustained. You must tell your lawyer about all treatments, medications, or procedures that a doctor ordered for you. It will be important in determining negligence by evaluating whether the doctor acted as other similarly trained doctors would have performed the same medical acts as they chose to do for you.
Where to look for an attorney
Florida malpractice lawyers and firms are available throughout the state of Florida and many will advertise their services and be listed in local lawyer listings. While advertising may provide you with an idea of where lawyers are located and their area of practice, you should always confirm that they have the experience and expertise that they claim. The Florida State Bar Association can assist you if you are unsure of a malpractice lawyer's past experience and can provide information to help you make your choice.
This website can also be used to find a Florida malpractice lawyer. To do so, click on the search box on the top part of the page. This will help you find and compare lawyers in your area. Also available is an option that allows you to ask questions to lawyers in your area.
Do I need a specialist?
Medical malpractice is a highly specialized area of the law, especially in Florida. Medical malpractice lawyers must be able to work with the highly technical medical facts and know what they mean. They must also be able to evaluate whether a doctor acted appropriately, which means a medical malpractice lawyer will have an expertise in acceptable medical practices and procedures. Many different laws in Florida apply to medical malpractice, so make sure you are hiring a well-qualified Florida medical malpractice lawyer to help you get the results you need.
Preparing for an appointment
It will be necessary that you gather all evidence that you have available, as your lawyer will need to compile a significant record in order to be successful in court. Your lawyer will need to establish that the medical professionals acted in an inappropriate manner and as a result, caused you injury and harm. Bring to your lawyer all medical records, prescriptions, and medical bills that you have in your possession. This will help you lawyer evaluate your case and determine the best course of action in filing your suit. It will also be required that you tell a complete and accurate narrative about your treatments. Review any information you are unsure of so that your lawyer has an accurate record of the relevant events.
You should be prepared to ask many questions for your lawyer and your lawyer should be able to answer them or at least provide the necessary information that will help you better understand the process.
Evaluating Experience & Education
While it is necessary that every lawyer graduate from an accredited law school and pass the bar examination for the state of Florida, medical malpractice lawyers should have a specialized expertise and experiences with bringing these cases. Medical malpractice is one of the most difficult types of legal cases to properly bring and be successful, so the difference between an inexperienced lawyer and a well experienced lawyer could be the difference in your recovery.
Do not rely on advertisements, as they often make promises or even guarantees that they just can't keep. Instead, conduct your own research into the quality of a lawyer before hiring.
Personality & Values
A well experienced Florida malpractice lawyer will have the ability and knowledge to bring your case complete through the necessary litigation process. Medical malpractice will begin with the filing of a lawsuit in Florida state court, followed by the exchange of information between all parties. During this time you may be required to submit yourself to different medical examinations, questioning by the opposing party, and the two sides may meet several times to discuss settlement options. This process will require a long wait from the time you file to the ultimate conclusion of the case.
While these cases are highly technical, try to be aware of how the lawyer is representing you and whether they are doing a satisfactory job. Always be wary of unfair fees and expenses and questions anything that you do not believe is proper. If you are having trouble with a malpractice lawyer, do not hesitate to contact the Florida Bar Association to help assist you in filing complaints against a lawyer and finding better representation.
Rates, Fees & Retainers
Lawyers may charge numerous types of fees and calculate their rates on different payment structures. Florida medical malpractice lawyers will almost always charge a contingency fee for their services, which is taken out from the final award or settlement agreement. In Florida, these amounts are usually between 30% and 40% and may not include other expenses, such as filing fees, hiring of expert witnesses, or other necessary expenses.
Always ensure that you understand all of the expenses that you will be taking on when hiring a medical malpractice lawyer. You should discuss this with your lawyer when you first meet with them and do not allow a lawyer to represent you until you have all fee agreements in writing.
Interviewing your attorney
Consider asking the following when meeting with a Florida medical malpractice lawyer:
What are your fees and what are the total expenses I should expect to incur?
What services will these fees get me?
Do you believe I have a good case?
Will this case be able to settle or will it require going to trial?
How can I contact you and when will you contact me to update me about my case?
When you or a loved one is injured by a medical professional in the state of Florida, it is important that you seek the advice and representation of a qualified medical malpractice lawyer. Florida provides laws that protect patients from negligent or reckless behavior from doctors and other medical professionals; however any case involving these groups are often very difficult to win. Insurance companies for medical professionals will often fight with claimants and challenge them to prove their case at trial. Settlements may be achieved, but only for cases in which it is clear that medical malpractice has occurred.
Medical malpractice lawyers in Florida work hand in hand with medical experts in establishing malpractice cases. This is because Florida requires that a patient show a doctor did not operate in a manner that any competent doctor would have operated. This requires proving to the court that the acceptable practices of local doctors does not approve of the way your doctor acted. Always keep in mind that your medical malpractice case can take months but most likely will take many years before you are ever compensated for your damages.
Comments
comments