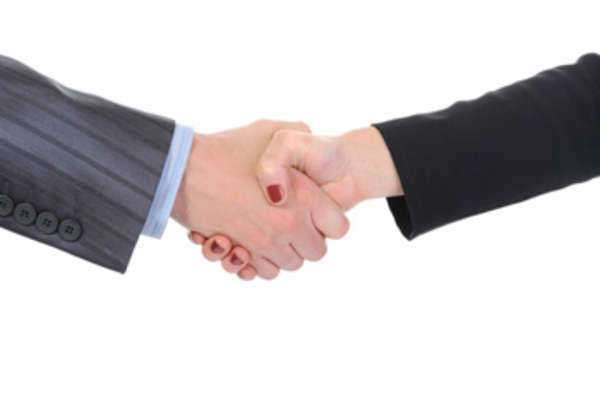 A franchise lawyer deals with a very specialize branch of laws that allow businesses to expand by creating affiliated businesses that follow the same business model and pay franchising fees to the parent company. Franchise lawyers can inform you about franchise law and prepare the documents necessary to begin franchising a business. The Federal Trade Commission is the governmental regulatory body that reviews franchising applications and a franchise lawyer can help you prepare to make your case to the FTC.
How do I franchise?
In order to franchise a business, you must first draft a Franchise Disclosure Document (FDD) that will state how you intend to run the franchise operation, especially the relationship with the franchised business. This agreement will typically contain provisions such as the franchise fee, typically as a share of the gross profits. This document must be given to the purchaser of the franchiser at least 14 days before the signing of the franchise agreement. The document must disclose the franchisor's business plan and any businesses that are associated with the company.
How do franchise lawyers help me franchise?
A franchise lawyer is useful for an individual looking to start a franchise by reviewing and composing the Franchise Disclosure Document. The franchise lawyer can ensure that the document is thorough and discloses all necessary information to the potential franchisee. Doing so will prevent potential lawsuits in the future due to non-disclosure. The franchise lawyer will also make recommendations on how to interact with the franchisee and maintain communication so that they are in line with the franchising business. The franchise lawyer is also necessary to understanding federal laws governing franchises and the ways by which these laws may change over time. A franchise lawyer is the best way to ensure compliance with federal law, both now and in the future.
Why should I franchise?
Franchising allows for businesses to grow without the restriction placed on large businesses with chains of stores. Through franchising agreements, the main business can maintain streams of revenue associated with a larger business, while the franchisee gets the benefits of a large parent company that can advertise and market the product for the benefit of the franchisee.
How can a franchise lawyer help a franchisee?
A franchise lawyer can help a franchise buyer by analyzing the arrangements to be made with the franchisor. This is done by examining the FDD for potential faults and researching the history of the franchisor, looking for lawsuits and bankruptcies. Financial statements are also important to evaluate the feasibility of buying a franchise from the company.
Where to look for an attorney
Instead of searching online or in the Yellow Pages, the best practice is to consult a State Bar directory. This will give you the best range of choices and you are almost guaranteed that members of the State Bar adhere to ethics codes and are up-to-date on legal matters concerning their specialty. It can be particularly difficult to find a skilled business lawyer, but many other businesses and lawyers in other specialties will be able to provide you with referrals to a reputable commercial lawyer.
You may use this website to find an attorney. To do so, use the search box on top of all pages. You may also compare attorneys and ask free questions by clicking Find Attorneys on top of the page.
Do I need a specialist?
Franchise law is very specific in nature but very complicated in practice. There are several federal laws and regulations on franchises and franchise lawyers can help you navigate these laws and create disclosures and agreements that will comply with these laws.
Evaluating Experience & Education
Like all lawyers, franchise lawyers must a have a degree from an accredited law school and pass the bar exam. The lawyer may have taken a specialty in law school that has prepared him or her to become a business lawyer. In addition, many jurisdictions will offer classes and trainings to keep lawyers up to date on changes to the civil code and certify them to practice franchise law.
Advertising and name recognition are not always hallmarks of good lawyers and should never be used when evaluating the merits of hiring an attorney.
Personality & Values
You will entrust the franchise lawyer with personal and confidential information about your business so it is essential that you have a bond of trust with this lawyer and that he or she abides by a professional code of ethics, usually set by the bar association of that jurisdiction. It is also important to get all agreements in writing including disclosure of fees and agreements.
For most jurisdictions, lawyers must pass ethics examinations and abide by an ethics code set by the bar association. Still, you must be vigilant when dealing with some lawyers that lack a solid record of integrity and ensure that your dealings with them are fair and transparent. Bar associations maintain dispute resolution and grievance services for clients that have issues with their business attorney.
Preparing for an appointment
When meeting with a franchise lawyer to discuss franchising, you must gather all relevant information on your business, including the concept that you want to be the core of the franchise. The franchise lawyer will be able to use this information to formulate the necessary agreements, documentation or simply determine the feasibility of franchising.
Still, the lawyer will be able to explain any aspect of commercial law that is unclear to the client, as well suggest useful steps the business interest can take to limit liability and protect investments.
Decide in advance how you would prefer to pay the lawyer for his or her services. If necessary, you will need to formulate a retainer agreement, in accordance with state regulations. Alternatively, you can opt for hourly rates and flat fees for using the lawyer's legal services.
Rates, Fees & Retainers
For the purposes of business law, commercial enterprises will need lawyers especially for the creation and enforcement of contracts, partnerships, renting and leasing agreements and other legal documents. These business lawyers may also be able to help with formulating franchise agreements. For most businesses that cannot afford to keep a lawyer on dedicated retainer, the best and most popular option is to pay the franchise lawyer a flat fee for performing legal services, such as review of an FDD.
While consulting a franchise lawyer, hourly rates may be accrued from using the lawyer or support staff such as paralegals. There may be other fees for creating and copying documents as well as filing them with the proper authorities. It is especially important to be aware of those fees.
Interviewing your attorney
The following questions are important when interviewing your attorney:
What fees do I pay for retaining your services?
–
Am I paying for the use of a paralegal or other service in your office?
–
Are there fees for the reproduction of documents?
–
Can I have that in writing?
Can I contact you directly if there is a problem?
Will you allow me to examine your credentials?
If you cannot handle my case, can you refer me to a lawyer that can?
Can you help me assess potentially liabilities in my business?
Am I protected against a potential lawsuit by my franchisees?
A franchising lawyer is a legal specialist that helps existing businesses duplicate and expand their business plan through the sale of franchises. The franchising lawyer formulates a franchising plan, reviews disclosure forms and works with regulators in the FTC to ensure proper compliance. For individuals seeking to but a franchise, a franchising lawyer can analyze a franchising agreement to assess possible risks for the client in associating with the parent company. When seeking a franchising lawyer, ensure that the lawyer has experience working with franchises and is able to work with federal regulators. Without experience or knowledge of regulatory law, the franchising lawyer will not be able to assess all potential liabilities and problems that may arise in the event of litigation or non-compliance.
Comments
comments