Guide to Finding Georgia Divorce Lawyer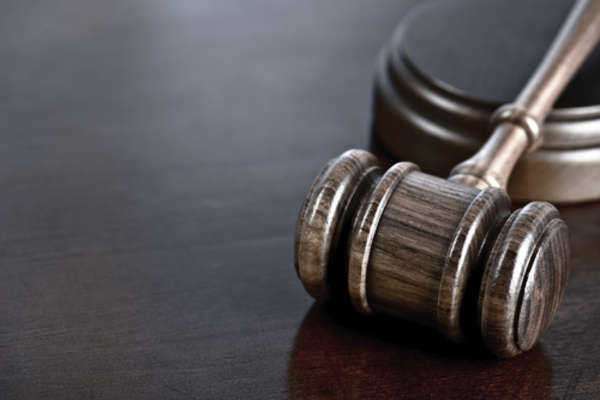 How do I find a Georgia Divorce Lawyer?
Divorce can be one of the most difficult times in a person's life. Those who are facing divorce will be in an extremely emotional state and often will feel scared and alone. Unfortunately, the divorce rate in Georgia keeps growing as more and more people find that their marriages are not working. You should seek the help of a divorce specialist in the following cases:
- If you are currently considering to file for divorce and need more information before making such a life changing decision.
- If your spouse has made it known to you that they are contemplating divorce or in the process of filing for divorce.
- If, through marriage or otherwise, you want to obtain custody of your children.
Georgia divorce lawyers are available for consultation, so make sure to contact one if any of the above applies to you. You do not have to face divorce alone, as these professionals are ready to help.
What to tell your lawyer
When first speaking with a Georgia divorce lawyer, you should be prepared to talk about many parts of your current relationship, financial status, and family life. Your lawyer will need to be given an idea of your marriage in order to determine how to best help you through the divorce proceedings. Holding back important details will not help you or your lawyer. Remember, your lawyer must abide by confidentiality rules, so anything you say to them cannot be disclosed without your permission.
Where to look for a Georgia Divorce lawyer
Georgia divorce lawyers can be found throughout the state, but finding the right one for you may take some time and patience. Advertisements may be seen throughout Georgia that makes claims of great legal representation and the promise of great results. Be wary of such advertisements, as they are often not indicative of the quality of the lawyer. Only use advertisements for compiling the names and locations of lawyers in your area, but it will be up to you to evaluate a lawyer's credentials.
The use of outside unbiased sources can provide you with the important information you need for finding a lawyer. The internet can hold a wealth of information, including this website. Use the search function at the top of the page to find and compare lawyers in your area. You may also be able to ask questions for experts in the field of divorce law.
Do I need a specialist?
The divorce procedures in Georgia require that a specialist handle the cases for clients. Georgia employs a no-fault type of divorce, which allows for divorce of anybody who seeks it regardless of why divorce is sought. While this may sound simple, the real battles of divorce are fought over how to divide up assets, what alimony may be necessary, and the custody of children. Unless you do not foresee these problems in your divorce, you must hire a specialist to help you through your divorce.
Preparing for an appointment
When you meet with your Georgia divorce lawyer, come prepared with any documents that may relate to your marriage. Any letters, emails, bills, and financial statements can give your lawyer a picture of what your situation is. You should also be ready to discuss the factual information about your case in specific detail. Know all of the important dates, names, places, and times of important events. The more quickly you can provide such information, the quicker your lawyer can file your divorce papers and get the process moving along.
The preparation of questions before meeting with your lawyer can help get you the answers you need. Try to write them down in case you do not remember them while speaking with your lawyer.
Evaluating Experience & Education
Georgia divorce lawyers must meet the requirements as set by the Georgia State Bar Association before they can practice law in the state. First they must graduate from an accredited law school anywhere in the U.S. Next they must pass the Georgia bar examination and meet the character and fitness requirements as outlined by the state bar. These basic requirements allow a person to practice law in Georgia; however it does not mean they are competent enough to represent you in your divorce. Divorce law requires specific experience handling these matters, so ensure that your lawyer has previously represented clients and knows how to handles the case.
It can be helpful if you seek outside sources for you information. Try to find previous clients, other members of the community, or other legal professionals who are familiar with the lawyer's work.
Personality & Values
A well experience Georgia divorce lawyer will know how to handle your case from the very beginning all the way to a final resolution. They will be great negotiators and strategist, who can use the legal system to your advantage in securing what you want out of the divorce. Divorce is a very emotional legal area, so it is important that your lawyer is both detached from the emotional aspects of your divorce but at the same time acts with your best interests in mind. Georgia divorce lawyers are a tight knit community, so many divorce lawyers will have contacts with other practicing lawyers, legal professionals, and others who are involved in the divorce process.
Be aware of unreasonable fees or unethical behavior on the part of your lawyer. You do not want to be represented by somebody who is acting inappropriately in regards to your divorce. If you believe a lawyer is not handling your case in the proper way, you should contact the Georgia Bar Association to file complaints and seek advice on whether you will need a new lawyer.
Rates, Fees & Retainers
Georgia divorce lawyers will charge a variety of different fees, which will be very different depending on the type of divorce you are seeking and the complexity of the case. A simple filing of divorce in Georgia will cost a couple hundred dollars, but it should be expected that much more legal work will need to be conducted to sort assets, determine alimony, and decide the custody of children. Expect to pay anywhere between $450 to $5000 for a Georgia divorce lawyer.
More expensive Georgia divorce lawyers will charge by the hour for their services. These prices can widely vary as well, as some lawyers may charge $100 dollars an hour all the way up to $500 an hour. Hourly fees can create legal expenses reaching 5 figures, so be very wary of hourly fees unless you know you can afford them.
Interviewing your attorney
Ask the following questions to your Georgia divorce lawyer:
What are rates, fees, and what additional expenses should I expect?
What services will you provide?
Will I need to seek the services of other legal professionals?
When are you available to contact?
How long do you believe my divorce will take to complete?
A divorce lawyer in Georgia will usually work with clients who are thinking about or have decided to divorce their spouse. Divorce in Georgia does not require fault, which means that anybody can be granted a divorce at any time. Where the real work a divorce lawyer in Georgia comes in is negotiating and working with the opposing party in regards to the division of assets, property, and custody of any children that are involved. Divorce is a very emotional time for clients, so divorce lawyers must be well equipped to deal with these situations.
Divorce lawyers in Georgia may also be able to help you with other legal issues that you may be facing, either related to a divorce or not. Sometimes divorces may also involve restraining orders, criminal accusations, or even claims for injuries and trespassing. Sometimes these claims can be handled by your divorce lawyer but sometimes you may be required to use the services of another lawyer. All of this should be taken into consideration when first hiring a divorce lawyer in Georgia, so keep this in mind when selecting the lawyer that is right for you.
Comments
comments