Guide to Finding Green Card Lawyer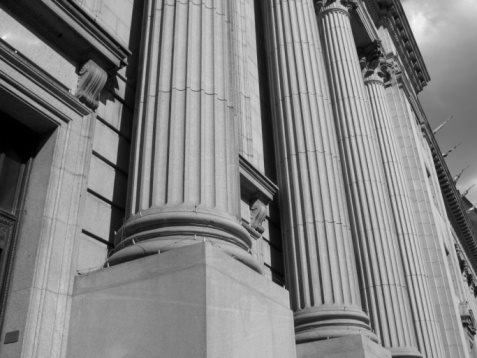 Dealing with the immigration authorities can be a daunting task that will intimidate even the most competent person. There are a number of forms to file as well as hearings to attend and other procedural matters. Often this sort of immigration work but be completed within time constraints due to impending visa expiration and other deadlines that would have the immigrant deported or subject to administrative penalties. A green card lawyer will be able to help guide you through the daunting legal process.
What is a green card?
A "green card" is a certification issued by the US Citizenship and Immigration Services that signifies that an individual is legally allowed to be a permanent resident of the United States. This proof of permanent residency must be carried by the resident, 18 years and older, at all times and failure to present a green card can result in federal penalties including a fine of $100 and 30 days in jail. Green card holders may not vote, hold elected office or have jobs in the federal government. Preferment resident must pay taxes and register with the Selective Service System.
How does a green card lawyer help my case?
The green card lawyer will give you an objective assessment of your case and if you may have violated American immigration law. The green card lawyer will guide you through the process of working with the immigration authorities in case there is an issue with your application that needs to be resolved. Most importantly, the green card lawyer will be able to help you prepare documents such as petitions for asylum, early citizenship applications for spouses of American citizenship, petitions for family members to be granted permanent resident status and even the ultimate form to apply for US citizenship.
How do I apply for a US citizenship?
After receiving your green card, you may wonder how you can eventually become a US citizen. After all, this is the natural progression for those that become permanent residents. When applying for a US citizenship it is important to be aware of all phases of the process and the required forms. For a permanent resident, naturalization is the most common means of obtaining a US citizenship.
Firstly, ensure you meet the basic requirements for naturalization:
You must:
—
Be a permanent resident for five years (although less for some individuals, such as asylum seekers)
o
Or be married to a US citizen for three years
—
Have maintained a continuous residence in the United States
—
Be able to read, speak and write English
There are exemptions for permanent residents over age 50 or with a disability that hampers their ability to meet the aforementioned requirements. Individuals that may qualify for these exemptions should consult the US Citizenship and Immigration Services website (uscis.gov) for details about these exemptions.
The naturalization process may begin for permanent residents after five years although those married to US citizens may begin the process after three years of marriage. Additionally, members of the US military may apply for naturalization after one year of service while active or within six months of discharge.
Once you have confirmed that you meet the requirement for age and residency, you must file a Form N-400 Application for Naturalization. The questions will ask you about your family, moral character and organizational affiliations as well as reaffirm your eligibility for citizenship.
What must I do to have legal representation in matters dealing with my immigration status?
You may be represented by an attorney, at no cost to the US government. This representative must submit Form G-28, Notice of Entry or Appearance as Attorney or Representative either with the Form N-400 or at the time of the applicant's interview.
What are the typical rates of green card lawyers?
The fees you will pay to a green card lawyer will depend on the service you are seeking. For simple services, such as document preparation, be prepared to pay a flat rate fee or an hourly fee. These fees can also be combined by the green card lawyer if the lawyer is offering legal counsel in addition to document preparation services.
You may have to keep the green card lawyer on retainer if you will need the services of the lawyer on multiple occasions. This is common in green card procedures that require multiple hearings and several documents to be filed. Be aware that retainer accounts can be potentially expensive as the lawyer will bill retainers at their own discretion and may ask for the retainer to be refilled periodically. Leftover retainer is returned to the client.
Free and low cost immigrant law services are available that will provide the functions of a green card lawyer for clients that demonstrate need. Be aware that these services are limited, either in availability or scope. For instance, immigration law clinics may only offer petition and related document preparation, but will not be able to provide you with legal representation.
Evaluating experience and professionalism
Unfortunately, not every green card lawyer is a reliable legal representative. Many green card lawyers will exploit the indigent nature of their clients or provide substandard legal services. Others will charge excessive fees or exploit retainer agreements. If you ever face a situation where a green card lawyer will charge excessive fees, coerce you into paying more for services, you must contact the legal regulatory organization in the jurisdiction. For many states, that is the State Bar Association or the State Supreme Court. These organizations will have mechanisms to ensure that lawyers that engage in wrong doing are properly sanctioned and held to a professional code of conduct.
What are questions to ask green card lawyers?
Have I violated any immigration laws?
What are your fees and do you have alternate payment plans?
Can I please have all fees in writing?
Given my circumstance, can you estimate how long before I can file to become a US citizen?
Can we work out an alternate arrangement that suits my economic needs?
Will you be able to provide me with legal representation if I need it?
Comments
comments