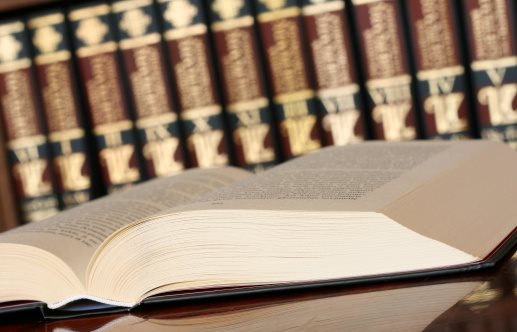 You have many options for finding a Hawaii lawyer and this guide will show you the best way to begin your search. Finding the best Hawaii lawyer will depend heavily on knowing the extent of your legal matter, your individualized needs and your ability to pay for legal services. You may find a Hawaii lawyer through the Find Attorneys function at the top of the page.
What is the Hawaii State Bar Association?
The HSBA is a voluntary organization of Hawaii lawyers that aims to improve the practice of law in the state of Hawaii. This is accomplished through a code of professional conduct, continuing legal education courses and improving access to justice through the Hawaii Justice Foundation. The Hawaii Rules of Professional Conduct are available for public inspection and several introductory videos on the details of this code are available to explain the rules in a better, user-friendly format accessible to the public. Membership in even a voluntary bar association is a good indicator of the quality of an attorney as they must adhere to the code of professional conduct in order to remain in good standing within that organization.
How can I find a pro bono Hawaii lawyer?
The access to justice for indigent persons in a state-wide issue and one that is handled by the Hawaii Justice Foundation. Through this organization, you will be able to find legal aid societies across Hawaii that can help facilitate a low cost, deferred cost or pro bono lawyer arrangement. Getting legal help will be subject to criteria set by these organizations regarding income, legal issues and economic status. The Hawaii judiciary works to fund an Indigent Legal Assistance Fund, which supports organizations that work in the public interest by improving access to the legal system.
What is tort reform and how does it affect my case?
Tort reform laws restrict the ease of filing litigation with the intention of reducing the burden on civil courts. Although efforts have been made at tort reform in Hawaii, many of these initiatives have fallen short. However, there is always the chance that state law restricts your ability to file a civil suit. To determine if you can seek compensatory damages, you should seek an initial consultation with a Hawaii lawyer.
What can I expect when I meet the Hawaii lawyer for the first time?
Regardless of how you come into contact with the Hawaii lawyer, through referrals or advertising, the initial consolation will serve two purposes; to establish how you will pay for legal services and to determine if you need legal services, based on your situation. After you establish if the cost of the initial consultation, you and the lawyer will evaluate your legal matter. By the end of the consultation, the Hawaii lawyer will determine if they can assist you with this matter. You will then come to an agreement on lawyer fees and how you will be billed. To make the initial consultation easier, you should bring all materials related to the legal matter, such as important documents, evidence and testimony. This is especially true when pursuing or defending against litigation.
What is comparative negligence?
Comparative negligence laws limit the recovery of damages from litigation if the plaintiff is found to be partially responsible for the incident that caused injury. In Hawaii, the law follows the 51% rule, which states that the plaintiff may not be more than 51% responsible for the incident causing injury. The jury award would also be reduced by the percentage of the plaintiff's negligence, as long as that negligence does not exceed 51%. The Hawaii lawyer can help you determine if your share of negligence exceeds that of the other party.
What are the typical rates of a Hawaii lawyer?
A typical Hawaii lawyer may offer a number of alternate arrangements and payment options that can include working on contingency for accident and negligence cases. The contingency arrangement will usually limit the costs to the client to court fees making this area of the law open to the average individual. All other legal matters will either require a public defender or a referral to a pro bono service for legal aid.
You may be asked to set up a retainer account. The retainer is a trust account between you and the Hawaii lawyer and it will be billed pursuant to a prearranged fee agreement. The fees will be a combination of flat and hourly fees for services rendered and time used.
Flat fees will enable you to pay only for the services you need. This includes document preparation, mediation and some legal advice. Prices quoted for litigation cases, if they are quoted at all are almost always estimates, which is problematic for lengthy or problematic cases. Choose a trustworthy lawyer that has a record of fair fees before embarking on a lengthy legal process.
Fee disputes
Be sure to ask about ancillary fees and fees for using office staff and resources. Some law offices will even charge for incoming phone calls. Be sure to have all fees in writing. When dealing with unreasonable or hidden fees from a Hawaii lawyer, you may need to contact the State Bar of Hawaii to enter fee dispute resolution. Having a written fee agreement will prevent this misunderstanding from occurring and will give you proper recourse when seeking restitution.
What are questions to ask Hawaii lawyers?
How does my case relate to the laws of this state?
Am I limited by tort reform laws such as a shortened statute of limitations?
If I cannot afford the legal fees, do you offer a deferred payment plan?
Are you a member, in good standing, of the State Bar of Hawaii?
Do you have proof of membership?
Should we accept a settlement or proceed to trial?
Can you help me determine my share of negligence and if that bars me from collecting damages?
If you are not able to handle my case, can you refer me to a lawyer that can?