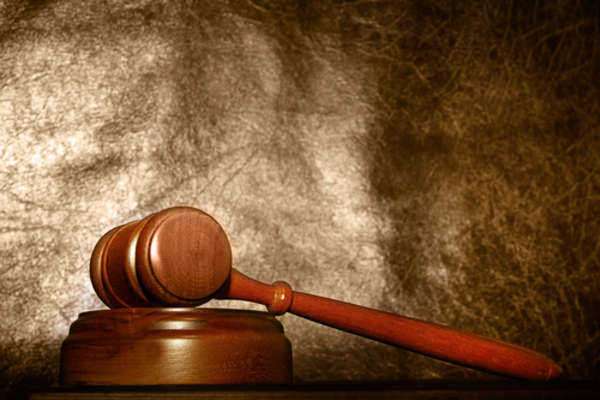 How do I find an Idaho Lawyer?
In the state of Idaho, many lawyers are available to help provide you with representation for any specific legal need. You will require the services of an Idaho lawyer in the following scenarios:
– If you have been injured in the state or a resident of Idaho.
– If you are defending against a civil lawsuit filed in Idaho or facing criminal charges in the state of Idaho.
– You are dealing with a state agency of Idaho or state law is a very important part of your legal case.
When seeking legal help in Idaho, it is important that you use the services of an experienced Idaho lawyer that can get you through the legal system with the best possible representation available.
What to tell your lawyer
When selecting a lawyer, it is important that you talk about your case in great detail with the lawyer so that they can understand the case and advise you on what needs to be done. You should tell your lawyer what legal rights you want to protect, what is most important to you in regards to an outcome, and how you want to achieve these goals. Idaho lawyers will be able to help only after learning about your case, about your needs and desires, and how you want to achieve them.
Where to look for an Idaho Lawyer
Idaho lawyers will usually advertise their services in the state. You have probably seen these advertisements on television, radio, or even billboards and street signs. There are many lawyer listings and referral services available, which can provide you with the names and locations of available lawyers and their practice areas. While all of these sources may be valuable for seeing who is available in your area, you should always do some research on your own before selecting an Idaho lawyer. Check for extensive years of experience, reputation in the community, and any other information you believe is important.
This website can provide valuable information for finding the right Idaho lawyer for you. Use the search function on the top of the page to find and compare qualified lawyers.
Do I need a specialist?
It is always helpful to have a lawyer that specialized in the region where you are seeking to file legal claims or need to know local laws and customs. While it is helpful for these reasons, it is also required by law that any lawyer that represents you in the state of Idaho is also licensed to practice law in the state. Not only should your lawyer be licensed in Idaho, also make sure that the lawyer has experience in the specific area of the law in which you need help. Many areas of the law require specialists that work with similar clients and legal problems day in and day out.
Preparing for an appointment
Before meeting with your Idaho lawyer, ensure that you are well prepared and have all necessary documents and paperwork. It may be necessary that you bring in any related documents you are in possession of, including court papers, police reports, medical records, or anything that directly or indirectly relates to your case. Even further, you should be prepared to provide detailed and specific information to your lawyer, including all factual information that you will discuss.
Questions should be prepared prior to meeting with an Idaho lawyer, as you will need to get answers about anything you are unsure of. Questions will help both you and your lawyer get on the same page with your legal representation.
Evaluating Experience & Education
All Idaho lawyers must graduate from an accredited law school in the United States, meet ethical requirements, and pass the bar examination for the state of Idaho. While these are the basic requirements and must be met by any lawyer that represents you, it is just as important that your lawyer has the proper experience and expertise to properly work on your case. Do not be afraid to ask a lawyer about their past cases, who they have represented, and whether they have been successful in their practice area.
While advertisements may be helpful for providing names and locations of lawyers in your area, it is important that you do not rely on the promises and claims made in these ads, as they are often exaggerated.
Personality & Values
Idaho lawyers should have a strong knowledge of state law as well as contacts with other professionals in the area, including judges, other lawyers, and experts. When you meet with your lawyer, this is a good time to evaluate their background to ensure that they can adequately advise and represent you in your legal claims. You should also consider the personality and behavior of the lawyer you are meeting with. Since many legal claims can last months or even years, it is important that you can get along with your chosen lawyer and you will not have a clash of personalities.
Rates, Fees & Retainers
Fees and rates of Idaho lawyers can vary greatly depending on the location, lawyer, and type of legal claims that need to be filed. Always ensure that you understand all fees and expenses that will be incurred when hiring a lawyer. Get all agreements in writing and question any expense that you do not understand or do not believe you should pay for.
A contingency fee is a fee payment made at the end of representation and is a percentage taken from the final award. Typically, a lawyer will take 30% to 40% of the total settlement or award as compensation for their services. While this may be a large sum at the end of the legal process, the lawyer has assumed all liability for any failure to obtain an award and only gets paid upon successful representation.
An hourly or flat fee is a payment structure in which the lawyer requires an upfront payment for specific legal services, which is a flat fee, or will bill you for every hour spent on the case. Hourly fees are often very expensive and can become very large after a long litigation process. These fees must be paid whether the lawyer successfully represents their client or not.
Interviewing your attorney
When meeting with your Idaho lawyer, consider asking the following:
What will be the required fees?
Will there be additional expenses I should know about?
What are the chances of success?
Do you have experience in this area of the law?
How can I contact you?
When will you contact me to update me about the case?
Lawyers in Idaho
When you are facing a legal issue involving the state of Idaho, lawyers in the area can help protect your rights and afford representation during the difficult and confusing legal processes you may face. Numerous lawyers in Idaho can represent you, however finding the lawyer that is right for you is very important. Expertise in a certain field is something required of all lawyers. Idaho has its share of general practicing lawyers, however finding one with the right skills and expertise can make a huge difference in the outcome of a case.
Before making any decisions, make sure that you conduct some research about your lawyer. Idaho and the state bar can provide very relevant information about ethical violations, consumer complaints, or any other issues a lawyer may have on their record. Ask other members in you community about recommending an ID lawyer. It can also help to look up a lawyer's information on the internet or in Idaho lawyer listings. While all of this may be a lot of work and take some time and effort, in the end it is extremely important that you are provided legal advice and represented by a lawyer that knows what he or she is talking about.
If you are facing criminal charges in Idaho, lawyers that specialize in defending clients from criminal prosecution are available both privately and through the public defenders office. It is important that you select a good private criminal lawyer if you can afford one, otherwise you will be provided with a public defender that most likely has many cases and clients taking up his time. In any event, do not try to represent yourself in a court of law. Representing oneself often leads to disastrous results and can lead to unintended consequences.