Guide to Finding Juvenile Lawyer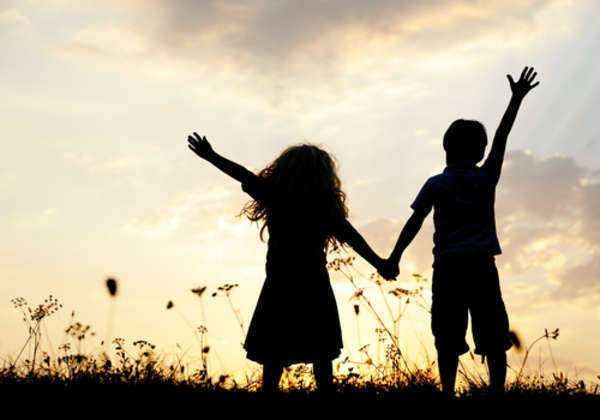 How do I find a Juvenile Lawyer?
Finding legal help for a juvenile who has legal issues can be a very difficult and emotional time for families. When seeking the help of a juvenile lawyer, it is always important to find a dedicated, experienced, and competent representative to ensure that the rights of the child are protected and the that decisions are made in their best interests.
Seek legal help for you child immediately for the following situations:
- If your child is arrested and charged with criminal offenses.
- If your child faces severe punishment from their school or other educational place.
Dedicated juvenile lawyers are available to represent your child through various government agencies, non-profit organizations, and private lawyers for hire.
What to tell your lawyer
Prepare to engaged in extensive communication with your juvenile lawyer. It will be necessary that parents or guardians be involved in the case, as important decisions will need to be made which can affect your child. Be ready to discuss your child's past history, any previous trouble, or anything else that relates to your child. It may be difficult, but make sure to tell the juvenile lawyer everything, even if you are embarrassed or think it will make your child look bad.
Where to look for an attorney
Juvenile lawyers and firms will sometimes advertise their services, but a whole host of non-profit and government agencies may provide legal help for your child. The internet can be a very important source of information on where to find qualified juvenile lawyers and their backgrounds.
Once you have found a juvenile lawyer, ensure that your child's interest are protected by conducting some form of research on their background. It is important that a juvenile lawyer have experience representing children in the juvenile justice system.
This website can be used as a tool when you are looking for a juvenile lawyer. Use the search function at the top of the page to find and compare different lawyers available in your area.
Do I need a specialist?
The juvenile justice system can be complex and requires experience for adequate representation. The juvenile system differs greatly from the adult criminal system. Therefore, when you search for a juvenile lawyer, make sure they have the knowledge of the system and how it works. Often, juvenile lawyers are a tight knit community and they often have contacts between lawyers, judges, and case workers. A specialist in the area of juvenile law is a necessity and should be sought whenever a child faces legal challenges.
Preparing for an appointment
It is important that you come prepared when you meet with a juvenile lawyer. Often, there are time considerations, and the quicker you can bring information to the lawyer, the faster you will go through the process. Bring any police reports, arrest records, and medical documents that you may have. The lawyer will need to review all of these documents, so be sure to have them available or to inform the lawyer of where they can be found.
Communication with the lawyer is key, so make sure any information you will be giving to the lawyer is accurate. Double check dates, times, names, and places to ensure you are giving the lawyer the right information. Finally, ask a lot of questions. It may be a confusing time for your and your family, so make sure to clear up anything you are unsure of.
Evaluating Experience & Education
Every lawyer must graduate from an accredited law school and pass the bar exam in their state. You should also seek juvenile lawyers that have experience in representing younger clients and have been successful in the past. Try to avoid relying solely on advertisements or word of mouth when selecting your lawyer. Some amount of research may go a long way in choosing a better candidate you represent your son or daughter.
Personality & Values
Juvenile lawyers must be able to relate and communicate with children while also dealing with the juvenile justice system. You juvenile lawyer should have great skills with kids and be attentive and aware of their needs and desires. It is important that you discuss with your lawyer their past experiences and that you observe they behavior around your child.
Ensure that your child and the juvenile lawyer are able to openly communicate and that there is a good comfort level between them. Remember, this process is intended to help your child, so only allow a juvenile lawyer that seems to be helping your child's situation. Many times a juvenile's lawyer will be responsible for negotiating and working on deals with the state to find help for your child, so make sure your lawyer allows you to be in an active role in this regard.
Rates, Fees & Retainers
The rates and fees your juvenile lawyer will charge is highly dependent on how you obtained the lawyer. If your lawyer has been appointed by the state or was found through a non-profit organization, they may be provided at no or minimal cost to you.
A private juvenile lawyer will most likely charge fees based on a flat fee or an hourly fee system. These costs can vary greatly depending on the experience of the lawyer, so make sure you understand any fees that will be charged and get an estimate of the expenses. A retainer is usually required by these lawyers, which is an upfront payment that will be deducted by determining the hourly rate of work.
Interviewing your attorney
Consider the following when speaking with a juvenile lawyer:
Know the fees and expenses that will be charged. If you do not understand a fee or expense, ask your lawyer about it. Get all payment agreements in writing and keep them in a safe place. If your lawyer is working pro-bono or for the state, make sure you ask about how much work will be done on your child's case and whether a private lawyer will be necessary.
Know your lawyer's experience level and ask about previous cases. This should be a good indicator of how well the lawyer can represent your child.
Stay in constant contact with the lawyer and keep him or her up to date with any changes in your or your child's circumstances. Likewise, your lawyer should keep you updated and consult with you for major decisions.
Juvenile Crime Lawyer
A Juvenile crime lawyer works with youthful offenders in the juvenile justice system. They will typically specialize in this area of the law and not work with adult offenders, as the two systems of law can vary greatly. Juvenile crime lawyers try to work with court professionals, judges, and case workers to come up with the best solution for each child. This may involve trying to get the child medical help, family assistance, or relocation in certain circumstances.
A juvenile lawyer will have special skills in communicating with children and gaining their trust. Generally, only people with a great interest in helping children and protecting children's rights become juvenile crime lawyers. When seeking legal help for your child, consider an experienced juvenile crime lawyer to find the best possible solution for your son or daughter.
Comments
comments