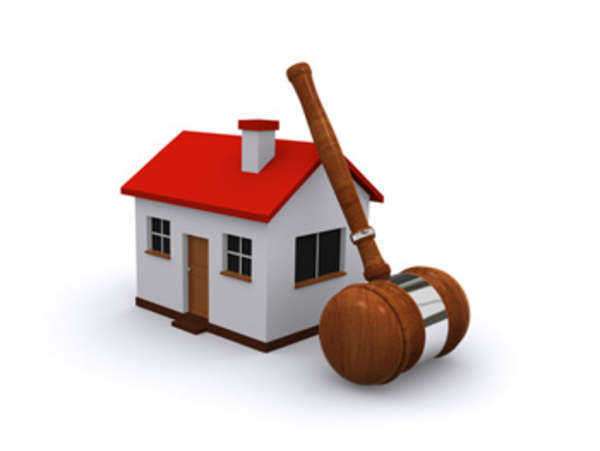 How do I find a Landlord/Tenant Lawyer?
The current state of the economy has created financial difficulties for many who are trying to earn enough for basic necessities. It has been getting harder and harder to make ends meet and often people are finding that they are behind on their bills. Rent is one problem, as it is a constant expense that must be paid every month. If you are behind on your rent, it is important that you seek the services of a landlord/tenant lawyer to keep you in your home and come up with the best possible solution to help you in your time of need.
Many states have rules and protections for tenants who are having trouble paying their rent. Government aid programs, payment plans, and resources that help troubled tenants are available, however it can be difficult finding programs that are right for you. Seeking a local landlord/tenant lawyer can be the difference in whether you stay in your house or not. They will know the local rules and will be able to use the system to your advantage. The following information will be very helpful in guiding you through the process of seeking a landlord/tenant lawyer.
What to tell your attorney
Bringing all documents that involve your rental property is the most important communication you have with your lawyer. Any paperwork involving your rental, including lease agreements, contracts, letters, and overdue notices will provide your landlord/tenant lawyer with the proper information to represent you in your case.
The lawyer will provide services in speaking and negotiating with your landlord, however you will also need to participate in keeping your lawyer updated with your current status, participating in mediation sessions, and ultimately making the decisions about your case. Your landlord/tenant will provide the representation, but it will be up to you to provide your lawyer will all the necessary information and your time in order to bring a resolution to your case.
Where to look for an experienced Eviction Lawyer
If you are having trouble paying your rent or keeping up with overdue payments, it is important that you find experienced lawyers who has the knowledge and ability to keep you in your home for as long as possible. A quality attorney can be the difference between staying in your apartment and having to find a new place to live. Ask fellow tenants, family, or friends if they recommend any particular attorneys. The local bar association and court houses will often have a listing of services or lawyers who will work with you.
Searching the internet can be a great resource for finding landlord/tenant lawyers in your area. Information about landlord/tenant lawyers will be readily available when you search. You may use this website to find a landlord/tenant lawyer by using the search box on top of the page. Compare attorneys and ask free questions on this website will also be an important step you take in finding the lawyer that is right for you.
Preparing for an appointment
Make sure all of your lease information and contracts are available for your lawyer to review. They are the basis of your case and will provide the lawyer with the proper information he or she will need to best represent you. Bring any other documents that you have, including bills, payments made, and any other documents that relate to your rental property. If you are enrolled in any government benefit programs, make sure to inform your lawyer and bring all of the proper documentation. The more information you can provide to your lawyer, the more efficiently your lawyer can represent you.
Make sure to consult the landlord/tenant lawyer when it first becomes apparent that you will have trouble paying your rent. Timeliness is essential in landlord and tenant disputes. If there are problems with the rental property, make sure to document them and quickly inform your lawyer about them. All of this must be communicated to your landlord/tenant lawyer as quickly as possible.
Evaluating Experience & Education
Although all lawyers must meet the same basic requirements of law school and passing the bar, it is also important to make sure your chosen lawyer also has the appropriate professional experience protecting tenants from eviction. Make sure to ask about past success and the current state of tenant protection laws. It is also important to find an eviction lawyer that has experience in your local courts, as knowledge of particular local rules and customs may be important in helping you get the results you need.
Personality & Values
An experienced landlord/tenant lawyer will have great negotiating skills and will be able to bring your case to a satisfactory result. A good landlord/tenant lawyer will keep you up to date with any changes in your case and will ask for your decision making in important matters.
Meeting and speaking with your lawyer is the best way for you to gauge your lawyer's abilities and personality. Make sure you and lawyer have personalities that will help you get along, as you will be entering into a professional relationship with your lawyer that may continue for months or even years. Find out the reputation your lawyer has from previous clients by asking those in your community that have used his or her services.
Rate and Fees
Landlord/tenant lawyers will most typically charge an hourly fee and will require a retainer, which is an up front payment that will be credited to work completed on your case. Often, landlord/tenant lawyers are willing to work with their clients in creating payment plans because of their financial situation that has them seeking the lawyers services to begin with.
It may also be possible to find services and groups that provide legal representation for those who need it. Legal information, forms, and even representation may be provided at little or no cost to those who have the services available to them. Make sure to research these possible services at your local courts, government agencies, or over the internet.
Important questions to ask
– Make sure to ask about the fee structures and details before retaining a landlord/tenant lawyer. If it does not make financial sense to hire a lawyer, do not use their services and continue searching.
– Ask about the lawyer's experiences in representing tenants in disputes and their past successes. It is important that you find a lawyer who has the skills and abilities to represent you in your case.
– Finally, make sure your lawyer has open channels of communication. Ask when the landlord/tenant lawyer is available to speak with you, how to contact them, and when all of the major events of your case are scheduled.
Landlord Lawyers
A landlord lawyer specializes in representing landlords seeking to receive payment of rents that are due or overdue. These lawyers often work with tenant lawyers who are representing tenants who are behind in rental payments. Landlord lawyers seek to get the payments of rent out of past due tenants by sending letters, filing legal actions, negotiating, and finally proceeding to seek their eviction.
Often, landlord lawyers are at a disadvantage in the legal system, as the laws are designed to favor tenants and keep them in their homes for as long as possible. It can be difficult for landlord lawyers to meet their clients needs right away, as it is often a long process to initiate eviction proceedings to get tenants out.
Tenant/landlord lawyers will often work through a mediation process that is either mandated by the courts or recommended by them. During these mediations, the two sides will try to come to a reasonable solution that is acceptable. This may include spreading out rent payments over longer time, forgiving rent payments in exchange for improving the rental property, or possibly scheduling when the tenant will vacate the property.
Comments
comments