Guide to Finding Legal Aid Lawyer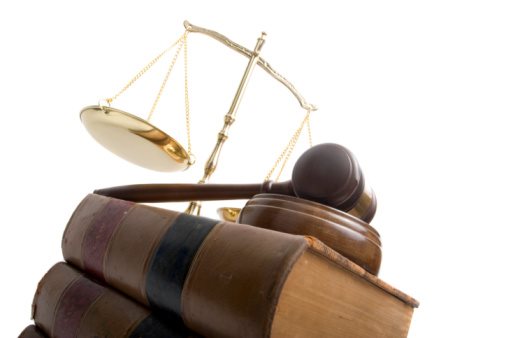 What is a Legal Aid Lawyer?
Legal aid is the provision of assistance to individuals who are otherwise unable to afford private legal representation and access to a formalized court system. Legal aid is regarded as fundamental in providing access to justice through by ensuring that all individuals secure the right to a fair trial and the right to counsel. If you are a defendant in a criminal case and you cannot afford to hire a legal professional , you are entitled to legal aid lawyers related to the charges and legal representation in the form of a public defender.
Types of Legal Aid Lawyers:
Legal aid lawyers have a close relationship with the welfare state; these legal professionals are supplied by the state to impoverished or financially troubled individuals. In the United States, legal aid lawyers are delivered through a number of models. For example, in the "staff attorney model" legal aid lawyers are employed on salary solely to offer legal representation to low-income clients—this model is similar to how staff doctors operate in a public hospital. In the "judicare model" legal aid lawyers are private lawyers and their coordinate law firm. These professionals are paid to handle cases from eligible clients alongside cases from fee-paying clients—this model is similar to doctors are paid to handle Medicare patients in the United States. Lastly, the "community legal clinic" format utilizes non-profit legal clinics to serve a particular community through a broad range of legal services (for example education, law reform and representation)—this format is similar to how a community health clinic operates.
How do I get Legal Aid When I Can't Afford a Lawyer?
If you cannot afford legal representation, the United States government provides a number of outlets for you to secure a legal aid lawyer.
One of the ways to secure a legal aid lawyer is through the use of Federally Funded Programs. The United States Federal Government offers grants to fund a national network of legal aid lawyers, who in turn, are responsible for representing low-income individuals in civil matters. These programs offer staff attorneys and experienced paralegals to assist with an assortment of cases, revolving around divorce, landlord-tenant issues, subsidized housing, unemployment, public assistance and Social Security cases,. These legal aid lawyers are also experienced with non-legal resources, such as temporary housing, food banks and domestic violence shelters.
The majority of legal aid lawyer offices only aid people with incomes below a certain threshold. These programs may also consider your assets when evaluating your income. To evaluate your eligibility for attaining a legal aid lawyer, check your local phone directory under "legal aid lawyers" or "legal services."
Pro Bono Legal Aid Lawyers:
In addition to federally-funded programs, a number of bar associations in the United States implement pro bono programs, which are staffed by legal aid lawyers (note: these legal professionals serve as private attorneys outside of the state's program) who have agreed to provide free representation to eligible clients. Eligibility requirements; however, will impede some prospective clients from securing pro bono legal aid lawyers.
To receive the representation of this type of legal aid lawyer you must meet your state's requirements on income and other factors. Pro bono legal aid lawyers may be supplied to you if you exhibit a certain illness or disability that prevents you from securing employment. For example, having a debilitating disease, such as AIDS, being a victim of spousal abuse or being elderly are certain factors that will award you with pro bono legal aid lawyer help.
As with other legal aid lawyer service programs, you may have to prove your income--as well as the value--of your assets before obtaining representation.
Seeking the Advice of a Legal Aid Lawyer:
A number of local and county bar associations offer free self-help clinics. These services provide lawyer volunteers to those in need of legal representation. These types of legal aid lawyers will answer your questions and help you fill-out forms to ensure that you adhere to your state's legal protocol. Self-help clinics may be held weekly or monthly; you may be able to talk with a legal aid lawyer individually or you may pose questions as part of a larger group.
In addition to these services, a number of local courthouses will provide legal aid lawyers to facilitate the processing of legal claims and forms. These legal aid lawyers will elucidate on the filing requirements for an assortment of legal documents and procedures. A courthouse facilitator will help you file your legal claims and forms, elucidate the process of adhering to protocol and ensure that your claims or paperwork is mailed to right person/address.
Public Defender Organizations:
Aside from legal aid lawyers, all states in the U.S. have networks of public defenders that provide free or cheap legal aid solely to criminal defendants. This form of legal aid lawyer is available only to clients who fall below the state's minimum income level. In order to secure these legal aid lawyers, the client must provide documentation expounding their lack of income.
Questions for your Legal Aid Lawyer:
•
If I win my settlement will I have to pay you a contingency fee? Do I have to cover any of my legal costs?
•
I'm broke, but my family has money—will this disrupt my ability to pursuit a legal aid lawyer?
•
Will your caseload get in the way of sufficiently representing me?
Comments
comments