Guide to Finding Lemon Law Lawyer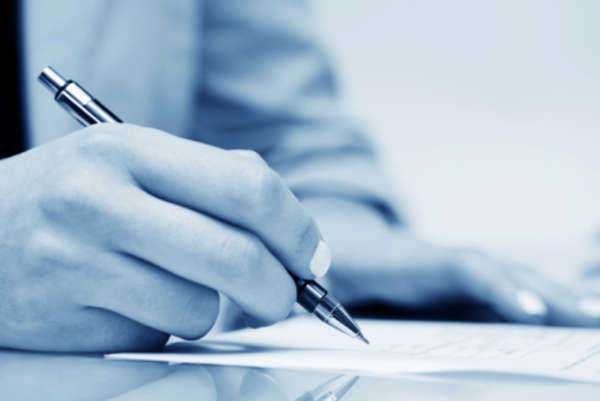 Lemon Law Lawyers: The Basics
In the United States, lemon laws are state laws that offer a remedy for purchasers of faulty automobiles. Lemon laws create regulations that, in turn, provide compensation to the consumer, if the vehicle fails to meet state and industry standards of performance and quality. These vehicles, which are known as lemons, are regulated under these laws to encumber use and purchase—the Magnusson-Moss Warranty Act (federal lemon law) protects citizens of all states from the purchase of defective automobiles. The primary goal of lemon laws is to limit the number of lemons on the road.
State lemon laws will fluctuate by state and may not inevitably cover a used or leased automobile. The rights afforded to consumers by these laws may exceed the warranties expressed in the automobile purchase contact. In contrast to the multifarious nature of local law, federal lemon laws will cover all anything deemed as a mechanical problem.
The foundation of lemon law is built on the premise that the manufacturer of an automobile is responsible for fulfilling duties as it pertains to the vehicle's warranty. These laws therefore, protect against a manufacturer's breach of warranty.
The manufacturer's warranty makes the manufacturer legally responsible for repairs to the vehicle; it is a form of guarantee that is legally binding. Lemon laws impose these obligations on manufacturers, as well as the seller of the vehicle; however, these laws—as stated before—vary from state to state.
Do I need a Lemon Law Lawyer?
If you recently purchased a vehicle that is faulty or perpetually malfunctioning, it is suggested that you seek the aid of a lemon lawyer to file a suit against the underlying manufacturer and/or seller. Lemon law lawyers are legal professionals who are well-versed in a state's lemon laws. A lemon law lawyer, through this knowledge, has the experience and the ability to file suits (class-action or individual) against manufacturers and sellers of automobiles to secure compensation for their clients (consumers).
A lemon law lawyer is a legal professional within the broader realm of civil law; all lemon suits are filed in a locality's civil court system. Similar to other civil law attorneys, lemon law lawyers will expedite the filing process through a precise acknowledgment of your state's lemon laws.
An automobile is considered a "lemon" if it does not meet your state's (or the Federal Government's) quality standards. Federal and local lemon laws were passed to protect you, the consumer, from purchasing low quality vehicles. Individual states in the U.S. will vary as to how and when an automobile is deemed a "lemon"; however, this classification is typically derived from the number of times the vehicle needs to repair within a certain period of time.
Because of the variance and specificity associated with these laws, a lemon law lawyer can prove to be an extremely valuable asset. It is simply too difficult for an individual to develop a lemon law suit without knowledge of the multifarious provisions latent in local lemon laws.
What can a Lemon Law Lawyer do for me?
Lemon law lawyers will expedite the filing of a legal remedy based on your state's particular lemon laws. A consumer is entitled to a number of remedies if their vehicle is considered "lemon" under their state's applicable laws. Your state's local laws will determine what remedies are made available; some examples include:
•
A lemon law lawyer, through the filing of a claim, may have your defunct vehicle replaced with an identical model
•
A lemon law lawyer may secure compensation for you; this refund will equal the purchase price of the lemon
•
Lemon law lawyers, through the filing of a claim, may secure reimbursement for all monies spent on costs and damages associated with the lemon
Although a lemon law lawyer, through the filing of an effective claim, may secure the above remedies, your state's local lemon laws will not provide a favorable solution for every situation.
Individual states set certain criteria for lemons to qualify under their laws. The dealer or manufacturer, for instance, must be given a reasonable opportunity to fix the vehicle. The majority of states implement a certain number of attempts to fix the vehicle, before it is deemed a "lemon." Furthermore, lemon laws will not apply to every type of vehicle; many state laws implement exclusions for certain automobiles, including the following:
•
A lemon law lawyer cannot file a claim for defunct motorcycles
•
Lemon law lawyers cannot files claims for motor homes or for vehicles weighing over 10,000 pounds
•
Lemon law lawyers cannot file claims for mopeds
Additionally, a lemon law lawyer will not be permitted to file a claim or receive a remedy if the vehicle's defect was precipitated by or perpetuated from abuse. Lemon law lawyers may not file claims or seek remedies for vehicles that are used in a way that extends beyond the warranty terms.
A lemon law lawyer is required to give the underlying seller and manufacturer notice before a claim is filed. Some state laws will require the consumer and his or her lemon law lawyer to go through arbitration to resolve the dispute.
Lemon law lawyers must also take note of their state's statute of limitations; lemon laws have built-in time limits that dictate when you can file claim. These time constraints are generally a few years; however, you may not seek a legal remedy if your clime is filed outside of your state's time limit.
Lemon Law Lawyers and the Claim Process:
As stated before, the greatest benefit to hiring a lemon law lawyer is found in the professional's ability to expedite claims through an advanced knowledge of local lemon laws. That being said, the inclusion of lemon law lawyers in your claim is not mandatory; if you file a claim, your local government will elucidate on the legal process.
To file an effective claim, a lemon law lawyer will gather all documentation associated with vehicle's repair history—it is imperative to document all repairs. You must track the number of repairs, the amount spent on repairs and the length of time your vehicle took to fix. (To secure appropriate documentation you should obtain repair orders from the mechanic.)
Once you have obtained this documentation, your lemon law lawyer will explain your state's lemon laws and provide a notice of requirements. This notice must be filled-out and sent to your seller and the manufacturer of the vehicle. Upon review, the seller and/or manufacturer may provide a reimbursement or a new vehicle to you. If you do not receive these remedies, you may file a claim in court or proceed with arbitration.
Questions for your Lemon Law Lawyer:
•
I lost the warranty information for my vehicle, who do I contact to secure this information?
•
I cannot afford my car payments anymore; can I file a lemon law claim to terminate my contract?
•
My dealer withheld valuable information when I purchase my car, what are my options to secure a refund?
Comments
comments