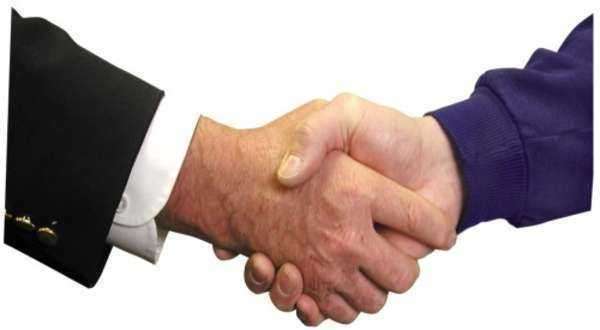 How do I find a Louisiana Lawyer?
In the state of Louisiana, a wide variety of lawyers are available to help you with any legal needs you may have. Consider seeking legal representation if you are facing any of the following issues:
– If you were injured by a Louisiana resident or if you were hurt in the state of Louisiana.
– If you need to defend a case in Louisiana.
– If you have legal issues that involve the state of Louisiana or laws and regulation that are specific to the state.
– If you are facing criminal charges which occurred in Louisiana.
Legal help is available throughout Louisiana and you can find an experienced lawyer that practices in the specific area that you need help
What to tell your lawyer
Once you find a lawyer you want to hire, you should discuss your case in as much detail as possible providing any information that you have available. Your Louisiana lawyer will want to know what you want to accomplish through their representation. Tell your lawyer your concerns about the case, what you want to avoid, and in what areas you are willing to compromise. Once your lawyer is fully informed of the facts of the case and what you want to achieve, your lawyer can best advise you on what steps to take next.
Where to look for a Louisiana Lawyer
Louisiana lawyers will sometimes advertise throughout the state, which you most likely have seen or heard on television, radio, or in newspapers. While these sources can provide you with names and locations of lawyers, you should not rely on these as the only sources of information when choosing a lawyer. Consider doing some additional research into the backgrounds of potential lawyers. Check with others who have used their services, contact the Louisiana State Bar Association, and look for any available information on the internet.
This website can provide much of the information you need to make an informed decision. Use the search function at the top of the page to find and compare Louisiana lawyers in your area.
Do I need a specialist?
The law in Louisiana is unlike any other state laws in the United States. Louisiana is unique in that they have not adopted the traditional legal systems of the other 49 states. Louisiana law is based on French and Spanish codes, dating back to Roman law, as opposed to the traditional English common law used in all other states. Because of this, you must find an experienced Louisiana lawyer to represent you in the state, as they will have the special knowledge needed to properly try your case or give you legal advice.
Preparing for an appointment
Always come prepared when meeting with any Louisiana lawyer. Bring any documents that may pertain to your legal issues. Medical records, police reports, billing statements, and correspondence are just some examples of what may be important to bring. Besides physical items, it will be very important that you are prepared to discuss the facts and issues of your case with your lawyer. Make sure you know specific dates, times, names, and places before you arrive to meet with your lawyer. You should be prepared to discuss every aspect of your case.
It can be very helpful to have questions ready for your lawyer, as they will help you understand anything you are unsure of while also helping the discussion with your lawyer.
Evaluating Experience & Education
Any Louisiana lawyer that can represent you must have graduated from an accredited law school and pass the bar exam in Louisiana. While these are the basic requirements, you should make sure that you only hire a lawyer with significant experience in the area of the law you need help. Familiarity with Louisiana is also very important, as Louisiana has a unique legal system in the United States. Besides an expertise in Louisiana law, find a lawyer who practices specifically in the area of the law where you need help.
Do not strictly rely on advertisements when choosing your lawyer. They may not accurately inform you of the level of experience the lawyer has.
Personality & Values
A Louisiana lawyer must have the experience and knowledge of working in the state. It is also important that they have contacts with other professionals in the area, including a network of experts, other lawyers to consult, and relationships with gatekeepers in the court system. While meeting with your lawyer, make sure to pay attention to their personality and behavior. You will want a lawyer that you can work with in a professional manner and you want to watch for any red flags, such as a pushy lawyer who does not listen to what you have to say.
Rates, Fees & Retainers
Fees and rates charged by Louisiana lawyers will vary from each lawyer and the type of legal help that you need. You should always understand all fees that your lawyer will be charged and how they are calculated.
A contingency fee is a fee that is calculated as a percent of the total amount won at trial or negotiated as a settlement. In this fee structure, the lawyer will typically earn 30% to 40% of the final amount won for the client. The lawyer will only collect if the client receives compensation, so any failure to bring an award by the lawyer results in no legal fees.
An hourly or flat fee requires payment no matter the result of the case. A flat fee is an agreed upon amount that is paid for specific legal work to be completed. Hourly rates are calculated by an hourly rate multiplied by the amount of hours of work spent on the case. A retainer is often required by hourly rate lawyers, which is a non-refundable upfront fee used before legal services will be started.
Interviewing your attorney
Consider the following when meeting with Louisiana lawyers:
– Make sure you understand the rates and fees being charges and that you find out any potential expenses that you may be required to pay.
– Know your lawyers past experiences and do not be afraid to ask about similar cases the lawyer has handled and their results. This can reassure you that you are in good hands or you may want to find a different lawyer if your lawyer does not have an adequate amount of experience.
– Always know how to contact your lawyer and when they will be available. You will need to inform your lawyer of any changes in your circumstances and your lawyer should keep you updated on your case.
Lawyers In Louisiana
If you need legal representation or require legal advice from a LA lawyer, retaining the services of an experienced Louisiana lawyer will be necessary. Many lawyers in Louisiana are available for hire, but finding the right one can be the difference between good legal results and disaster. Good LA lawyers will have worked in the state for many years and have tried many cases similar to yours.
Searching the internet can be a good start to finding the right lawyer. LA lawyers will usually have information about them posted on various websites and will sometimes post their own information on law firm web pages or lawyer listings. Make sure that you conduct a thorough search before selecting your lawyer. It is much easier to not hire an unqualified lawyer than it is to find a new one once they have been hired.
Ensure that there are no ethical issues or consumer complaints against the lawyer. Louisiana Bar Associations can be a good source for finding any issues, as they handle all complaints and discipline for lawyers who act inappropriately. If you know of anyone who has retained the services of the LA lawyer, ask them about their experiences working with them and the quality of the work they provided. Avoid any lawyer in Louisiana who does not have a good reputation or that you do not feel comfortable with.
When searching and deciding on who to hire and what type of legal help you will need, prepare all information that you will bring to your lawyer. Louisiana lawyers will be able to best help you when they have all available information in front of them for review and evaluation. Make sure any documents, including but not limited to police reports, medical histories, financial statements, or insurance documents.
Louisiana Maritime Lawyer
Louisiana maritime law can be a very technical area of the law that requires special knowledge and skill. Practicing maritime lawyers will often work with commercial corporations that utilize waterways, navigable streams, and the gulf of Mexico. If you are an individual who needs help with maritime law in Louisiana, it is highly important that you get advice and representation from an experienced maritime lawyer who has handled such cases in the past. Without any such representation, you may face legal and financial consequences that can harm you.
Comments
comments