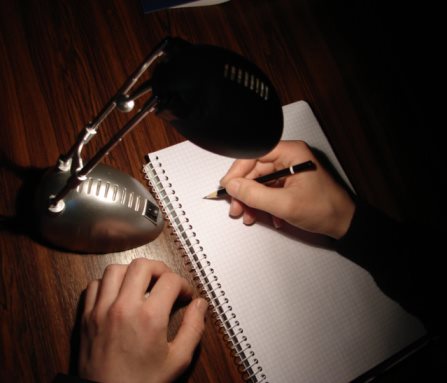 The practice of law in Maine is carefully regulated with the interests of the clients in mind. Therefore, when you need a Maine lawyer, you will be assured that you are receiving the services of a certified legal professional that will be knowledgeable about your legal issue. When facing any legal issue at all in Maine, there are a number of resources to find a Maine lawyer. This guide will be helpful at understanding how Maine lawyers are vetted and how you can find a reliable Maine lawyer.
How does bar association membership affect a Maine lawyer?
Unlike many other states, membership in the Maine Bar Association is not mandatory and attorney discipline and admission to the bar are handled by separate organizations. Still, bar association membership is indicative of a quality lawyer. For instance, the Maine Bar facilitates Continuing Legal Education courses and publishes the Maine Bar Journal. These resources keep members informed on changes to the legal profession that affect them. Membership also opens up a host of professional networking opportunities for Maine lawyers, which may be helpful at formulating cases or cooperating in a settlement in the interests of the client. The Maine Bar is responsible for a number of legal help and pro bono initiatives through the Maine Bar Foundation. Should you require pro bono legal aid it is best to enquire about such services there rather than attempting to set up such an arrangement on your own.
What are the regulatory organizations Maine lawyers?
Since the Maine Bar is not tasked with admitting Maine lawyers to the bar or disciplining them for misconduct, the Board of Bar Examiners and the Board of Overseers of the Bar are responsible for these tasks, respectively. Both organizations are branches of the Maine judiciary. The Board of Overseers will intake complaints about a Maine lawyer and take remedial action if necessary after providing a hearing. The results and subsequent decision of these hearings are available for public viewing on the BoO website. For the purposes of regulation, all Maine lawyers must maintain a registration record with the Board.
Why do I need a Maine lawyer?
Even the most basic services, such as document preparation, if done incorrectly, will have a major impact on your legal rights and ability to pursue a legal matter. With any Maine lawyer, you have the protection of the state government against fraud and poor practice of law. If you are the victim of the unauthorized practice of law, very little can be done and will you have almost no recourse, since that individual was not registered with the Board of Overseers. Mechanisms are in place to prevent an unauthorized lawyer from representing you in court, but other legal services, such as document preparation are subject to inherent risks associated with the unauthorized practice of law.
How can I verify my Maine lawyer is legitimate?
Contact the Maine Board of Overseers of the Bar for inquires related to Maine lawyers, their disciplinary record and their right to practice law in the state. Disciplinary records are disclosed through direct inquiry. There is a directory of those admitted to the practice of law in Maine available, but inclusion in this searchable online directory does not mean that the Maine lawyer is in good standing.
How do I find a Maine lawyer?
Aside from using this website's Find Attorney's function, located at the top of every page, you may use the State Bar of Maine Lawyer Referral and Information Service. The LRIS can furnish you with a referral to a lawyer in a number of legal specialties and the service is approved by the American Bar Association, meaning that the service is reliable and the criteria of member lawyers is high. The service will make the best possible effort to accommodate the needs of clients and will match them as narrowly as possible to a lawyer that meets their needs. Since this is also an information service, you will be able to receive limited legal advice on matters that do not require a Maine lawyer. There is a $25 fee to use this service, but you will not be charged for the initial half hour consultation with the Maine lawyer. During the consultation, you will come to a proper fee arrangement.
What are the typical rates of a Maine lawyer?
The fee arrangement you will make with the Maine lawyer depends on the legal matter. long term legal representation, spread across several sessions will probably involve a retainer arrangement. Short term legal advice will be best served by an hourly billing arrangement. Certain arrangements, such as document preparation and revision will be subject to a flat fee. Get all fees in writing before commencing legal services.
A contingency fee is a percentage of the award tin litigation that the Maine lawyer will claim for legal services if they win the case. This represents little initial cost to the client. The amount collected by the Maine lawyer will be subject to scrutiny by the court, especially in cases with a high payout. This fee is sometimes (but not always) lower when the case is settled out of court, as it saves the lawyer's time.
The retainer account is a billable trust account between the client and lawyer and the account may be refilled if the Maine lawyer deems it necessary.
Fixed court costs, such as fees for filing a case are not included in these fee arrangements. The court costs vary by the type of court and the type of legal matter. For instance, there are specific federal fees to file for bankruptcy, which are paid to the federal court.
What are questions to ask Maine lawyers?
How much do I pay for the initial consultation?
Who do I contact with questions about my legal matter?
Is there a fee for incoming phone calls?
How does my case relate to state and local laws?
Do you provide a written fee arrangement?
Have you been recently disciplined for misconduct?
Are you a member of the State Bar of Maine?