Guide to Finding Maryland Family Lawyer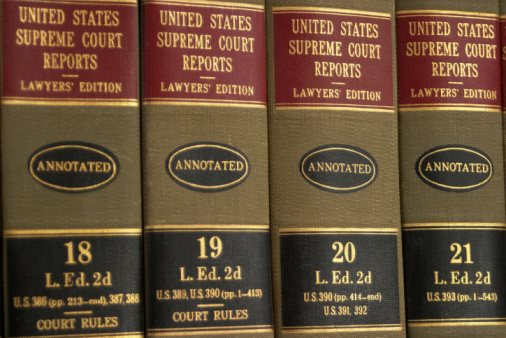 Family law deals with a number of situations, usually divorce and child custody, but also adoption and juvenile delinquency. A Maryland family lawyer or related specialist can help you deal with your family law issue in the Maryland courts. Remember that all states have different laws and statutes related to family law, thus increasing the importance of having a Maryland family lawyer to handle your family law issue.
Preparing for a consultation
Divorce – bring a record of all assets, both joint and personal to help determine the fair distribution of assets, if necessary. Bring all documentation of fault regarding the other spouse, pursuant to the divorce laws of Maryland. You may be able to achieve an absolute divorce in the event the spouse is insane, incarcerated or delinquent.
Adoption – bring all records of the adoption, including agreements made with the birth parents, if applicable. For pending adoptions, the Maryland family lawyer will help you through the process by explaining the relevant laws and reviewing adoption paperwork for accuracy.
Juvenile delinquency – when going to family court over the illegal or irresponsible actions of a minor, the Maryland family lawyer will need documentation such as police reports and case worker evaluations. Psychiatric data will also be useful as minors with some behavioral disorders can receive alternative or lenient sentencing for their actions.
Custody – a Maryland family lawyer is useful for disputing custody claims or child support payments. The lawyer will be able to file for a reassessment of child support arrangements if there is a significant change in the economic status of either spouse, or that current conditions make child support unnecessary. This would include continued automatic withholding of pay beyond the threshold that the child legally becomes an adult. When attempting to gain custody, bring all documentation that will discredit the other spouse and prove your worthiness as a parent. Even if absolute custody is not achieved, you will be able to obtain more favorable terms, such as lesser child support payments and more overnight visits away from the custodial parent.
Finding a Maryland family lawyer
Unlike many states that have the most comprehensive lawyer referral services through their respective Bar Associations, the Maryland courts system maintains a referral service to advise individuals and refer them to a proper legal representative. A fee of $35 may be involved, but this can be bypassed by filling out and having a waiver approved. Other referral services will direct you to state and local law associations, depending on the county.
Additionally, several Bar Associations, such as the Maryland State Bar Association will also have member directories that are sortable and searchable to find lawyers without a referral service.
How is family law unique in Maryland?
Maryland family law varies from other states in a number of ways, although the most important differences are the grounds for an absolute divorce and the formula by which child support is calculated.
The Maryland child support formula takes certain factors into account, including number of children, number of overnight stays with non-custodial parents, division of the cost of daycare, the cost of health insurance and gross monthly income. Payments being made to other spouses and non-custodial children are also taken into account. The court has the final say on the amount of monthly payments, but the Maryland family lawyer can assist in using this formula to achieve an estimate of how much in child support the non-custodial spouse will eventually pay.
Divorce laws vary between states and the Maryland family lawyer will be able to explain laws pertaining to absolute divorces and determine if your situation matches one of the conditions for this type of divorce. The incarceration of the other spouse as well as conduct involving adultery and desertion are common grounds. Excessive cruelty on the part of the other spouse will also affect the terms of the divorce. Maryland family lawyers are your best and most knowledgeable advocates when dealing with family law matters in Maryland.
Rates, Fees & Retainers
Flat rates are possible with certain aspects of family law. Many Maryland family lawyers may offer flat rate divorce services where the lawyer works with the couple to divide assets, custody and spousal support equitably, outside of court. All divorce court proceedings are public record, so couples seeking privacy or wanting to spare their children from a public divorce proceeding may opt for this option. There are additional flat rate services for document revision, the composition of legally binding contracts, and serving as your legal consul during certain family law related proceedings.
You may need to pay a retainer to the family law lawyer. A retainer is a trust account that the lawyer bills when he or she performs legal services. This is refilled at the lawyer's discretion. The client should be aware of the potential for the initial retainer to be spent and the case to become very expensive through this option. Many divorce lawyers will only work on retainer as this affords them the flexibility needs to deal with paperwork, settlement negotiation and court dates that accompany longer cases.
While consulting with a Maryland family lawyer, hourly rates may be accrued from using the lawyer or support staff such as paralegals. There may be other fees for creating and copying documents as well as filing them with the proper authorities. It is especially important to be aware of those fees.
Interviewing your attorney
The following questions are important when interviewing your attorney. These questions differ based on the case you need the Maryland family lawyer to handle.
If the birth parents want to regain custody of my child, what recourse do they have?
Can I obtain a no fault or absolute divorce?
Do you expect to exceed the retainer fee?
How will you correct faults and potential liabilities in my existing documents?
What fees do I pay for retaining services? Can I have that in writing?
Can I contact you directly if there is a problem?
Can you allow me to examine your credentials?
What is your experience with family law, specifically my circumstances?
If you cannot handle my case, can you refer me to a lawyer that can?
Comments
comments