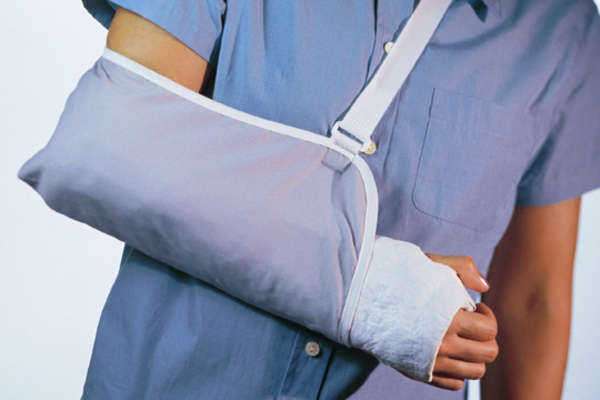 What is a Maryland injury lawyer?
A Maryland injury lawyer is an attorney, in the state of Maryland, who practices in the area known as tort law. Tort law is comprised of civil actions against individuals for their intentional or, most often, negligent actions that result in injury to others. Georgia injury lawyers practice in all types of personal injury litigation. If you were injured in any type of accident including automobile accidents, slip & falls, or due to the negligence of your employer, or you were intentionally injured by someone else then a Maryland injury lawyer will help you get the compensation that you deserve to help you pay for medical bills, lost work, pain and suffering and any other costs that are associated with the injury.
A Maryland injury lawyer must be knowledgeable about the intricacies of Maryland law that make it different from personal injury actions in other states. Some examples of the differing laws that a Maryland injury lawyer must be aware of are:
1.
Maryland is one of the last states in the union that follows contributory negligence. Contributory negligence is the strictest form of negligence in the United States. It means that if the plaintiff is found at all negligent in causing the accident, even 1%, it will completely bar the plaintiff's recovery.
2.
Maryland has a 3 year statute of limitations that begins to run at the date of discovery. However, there is a maximum of 5 years from the date of injury. In the case of injury to a minor the statute of limitations is tolled until the minor reaches the age of 11.
3.
Maryland follows joint & several liability which essentially means that each tortfeasor is liable for the full amount of damages no matter how little their contribution to fault. This means that if defendant #1 has been found to be 10% negligent and defendant #2 is 90% liable defendant #1 can still be charged with paying full damages in the event that defendant #2 is insolvent.
4.
Maryland law also has a cap on non-economic damages. The cap on non-economic damages for causes of action that arise after 10/1/2008 are set at $710,000 and increase $15,000 every year on October 1st.
5.
One more distinction in Maryland injury law is that Maryland strictly adheres to the "one-bite rule." The one bite rule states that every dog, no matter what the breed or propensity, is allowed one bite to which the owner will not be liable for the plaintiff's injuries. This is based on the philosophy that prior to the first bite the dog owner will not be aware of the dog's propensity for biting.
6.
Maryland does not recognize the collateral source rule, in that any evidence that the defendant has liability insurance is not admissible in court.
Why do I need a Maryland injury lawyer?
There are many reasons why you would want a Maryland injury lawyer. First, is peace of mind. When you know you have a knowledgeable and competent Maryland injury lawyer on your side then it makes the stress of dealing with litigation much easier so that you can focus on recovering from your injury.
You will also want a Maryland injury lawyer because a Maryland injury lawyer will be best equipped to file complaints, answer pleadings, decide on legal strategies, negotiate settlements and get you the highest money award possible. One of the best tactics to use in litigation is to have a respected Maryland injury lawyer representing you. Intimidation is tool used by insurance companies in litigating claims and it should be used by you. When you hire a Maryland injury lawyer it gives the impression that you are serious about legal action and have the intention to see the case through trial. Studies have proven that the settlement offers received through Maryland injury lawyers are much greater than those received without the help of Maryland injury lawyers.
As noted above, Maryland law is quite different from other states. They have their own procedural and substantive laws, as well as common law. For that reason you should not retain a lawyer who practices primarily in another state. Maryland injury lawyers are your best shot at getting the medical costs, lost work, pain and suffering and other money that you need to go on with your life. An exceptional Maryland injury lawyer is also important because of Maryland's contributory negligence policy. Your Maryland injury lawyer must be good enough to prove, not only that the defendant was negligent, but also that you were completely void of any contribution to that negligence.
Where do I find a Maryland injury lawyer?
If you live in Maryland and you have suffered a personal injury you will have many options in finding a Maryland injury lawyer. Almost all law firms have websites that can be easily accessed through a rudimentary internet search. These websites will often give detailed descriptions of the Maryland injury lawyer's education, certificates, areas of practice, and results that they have attained through representing clients. However, these websites are "advertisements" in that they are designed to best represent the lawyer and should not be taken completely by their word.
Laws.com has a valuable referral service. By going to the top of this page and clicking on the "find a lawyer" link you will be able to access the laws.com referral service. By inputting your name, location, contact information, and a brief description of your legal problem laws.com will be able to put you in touch with Maryland injury lawyers in you area that will help you.