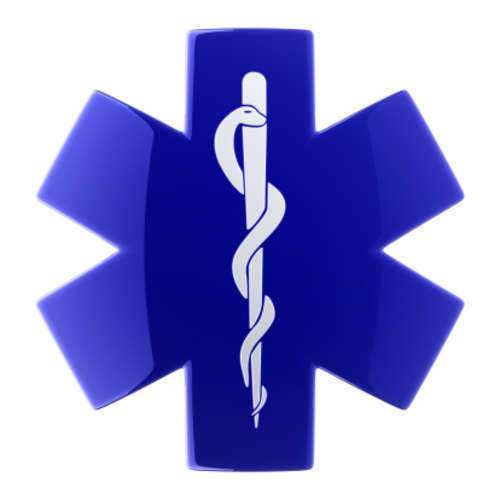 What is a Massachusetts Medical Malpractice Lawyer?
Massachusetts Medical Malpractice lawyers practice in the field of tort law. Tort law comprises litigation involving the injury of one individual due to the harmful acts of another. Massachusetts Medical Malpractice Lawyers represent clients who have been negligently treated by medical personnel.
For a Medical Malpractice claim in Massachusetts to stand the Massachusetts Medical Malpractice lawyer must prove 4 elements: (1) that the defendant had a duty to the plaintiff; (2) that the defendant breached that duty; (3) the breach of duty was the proximate and actual cause of the injury; (4) the injury resulted in damages. When dealing with medical malpractice the duty of care standard is a national standard. The "reasonably prudent physician" will be compared to what the average physician in the United States would do.
A Massachusetts Medical Malpractice Lawyer is best equipped to handle your Medical Malpractice action. Massachusetts laws concerning medical malpractice is quite different from medical malpractice actions in other states and you will want a Massachusetts Medical Malpractice lawyer who has experience practicing in the State of Massachusetts to represent you. Some of the distinctions of Massachusetts Medical Malpractice law that differ from other states in the Union include:
1.
Massachusetts has a 2 year statute of limitations concerning medical malpractice. The statute of limitations begins to run at the date of the medical malpractice or on the date that the malpractice was, or should have been, discovered. An action for Medical Malpractice may be brought no longer than 7 years from the date of injury, no matter when the injury was discovered, unless it the cause of action accrued before the age of 6 years old. If that is the case the action must be filed by the time the individual turns 9 years old.
2.
Massachusetts recognizes vicarious liability on the part of hospitals where the physician accused of medical malpractice acts as an agent of the hospital. It is yet inconclusive whether apparent authority is recognized as a form of agency between a physician and a hospital.
3.
Non-economic damages are capped at $500,000 for medical malpractice unless "a substantial or permanent loss or impairment of a bodily function or substantial disfigurement, or other special circumstances in the case which warrant a finding that imposition of such a limitation would deprive the plaintiff of just compensation for the injuries sustained." In that case there will be no limit to non-economic damages.
4.
Massachusetts does not follow traditional collateral source rules. Massachusetts has created its own statutory law that makes it the judges decision whether to include an individuals insurance when reducing damages. This is done after the verdict and most sources of insurance will not diminish the damage award unless they are federal laws allowing for a right of subrogation.
5.
In the State of Massachusetts attorneys fees for Medical Malpractice is capped at 40 percent of the first $150,000 recovered, 33 1/3 percent of the next $150,000 recovered, 30 percent of the next $200,000 recovered, and 25 percent of any amount by which the recovery exceeds $500,000.
Finding a Massachusetts Medical Malpractice lawyer
If you are searching for a Massachusetts Medical Malpractice lawyer you have many options open to you. Massachusetts Medical Malpractice lawyers often maintain websites listing their academic credentials, litigation experience, certification and a wealth of other information. Massachusetts Medical Malpractice lawyers also advertise on television in your local community, in newspapers and in magazines. By doing a cursory internet search you can find dozens of qualified Massachusetts Medical Malpractice lawyers and narrow down which one's suit your needs the best.
If a search for a Massachusetts Medical Malpractice lawyer seems too overwhelming then you can take advantage of a referral service. The Massachusetts State Bar Association provides a free referral service hotline for those people seeking legal advise but don't know where to look of how to decide upon representation. By calling the hotline at 866-627-7577 or by going to www.massbar.org you can get in touch with a representative who can help you find a Massachusetts Medical Malpractice lawyer. The Massachusetts Bar Association referral service will ask you to include your contact information and a brief description of your medical malpractice issue. The referral service will then give you the contact information of a Massachusetts Medical Malpractice lawyer who can help you. The consultation with the referral appointed Massachusetts Medical Malpractice lawyer will cost $25 for a half hour. If you have financial hardships you may qualify for a reduced fee through the referral service. The referral service will give you up to 3 referrals per case. Once you have met with your referred Massachusetts Medical Malpractice Lawyer it is up to you to discuss with that Massachusetts Medical Malpractice lawyer any future representation and fees. You are under no obligation to hire any Massachusetts Medical Malpractice lawyer referred by the service and the Massachusetts Medical Malpractice lawyer is not required to represent you.
You can also take advantage of the laws.com referral service at the top of this page. By clicking on the "find a lawyer" link above you will be directed to the laws.com referral service. There you will be prompted to input your name, contact information, location, and a brief description of why you will need a Massachusetts Medical Malpractice lawyer. A representative from laws.com will then contact you with information that may be beneficial to you in your legal action.