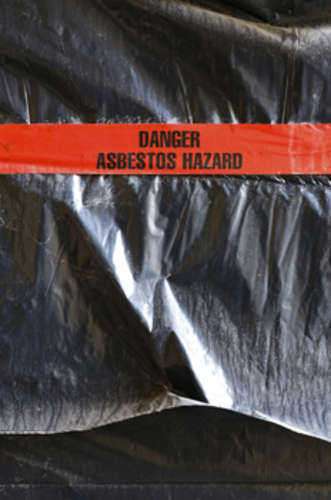 What is mesothelioma?
Mesothelioma is a rare form of cancer that affects the mesothelium that surrounds the linings of the lungs, heart, and digestive system. Mesothelioma is almost always associated with asbestos exposure. The damage occurs when asbestos, from building materials, released and breathed in through the lungs. Prior to the EPAs ban on asbestos products it was a very popular material used as building material. Asbestos was touted as exceptional for its resistance to heat and electricity. For that reason you can find asbestos in almost building that was erected prior to the 80's.
Taking in asbestos through the lungs over a period of time will cause the asbestos to build up in one's lungs and eventually cause a mutation in the mesothelium surrounding the lung tissue. Mesothelioma is progresses slowly and could take between 25 and 50 years to fully metastisize.
Mesothelioma treatment options are limited. Most mesothelioma treatment options consist of three choices: surgery, radiation, or chemotherapy. They type of mesothelioma treatment options you have available will largely depend on a number of factors including: they type of mesothelioma and the location of the tumor; the size of the tumor; the stage of cancer; whether the tumor has spread; the age of the patient; and the health of the patient. Because it takes so long for mesothelioma to be diagnosed it often limits the mesothelioma treatment options.
When mesothelioma is diagnosed late and the cancer has metasticized or spread to different regions of the body the mesothelioma treatment options of surgery are often off the table. In many cases the the only mesothelioma treatment options that you will have will involve treating the patient so that he or she is comfortable.
If you feel that you may be suffering from mesothelioma you should consult a physician immediately. The symptoms that coincide with the early stages of mesothelioma include back or abdominal pain, shortness of breath, fatigue, sweating, difficulty swallowing, weight loss, nausea and vomiting. You should also be seen by an oncologist, pulmonologist and a radiologist for diagnosis.
Why should I get a personal injury lawyer in Michigan?
If you are suffering from mesothelioma caused by exposure through your employment then you should seek a personal injury lawyer. Michigan law permits you to file a claim for personal injuries caused by your employer when they negligently expose you to asbestos. As the hub of the United States automobile industry workers for Ford, General Motors, and Daimler Chrysler have been constantly exposed to asbestos in the past. Asbestos has been used in the auto industry for all types of auto assemblies due to its ability to withstand heat and electricity. 2001 & 2002 saw record numbers of mesothelioma cases brought against Ford, Daimler Chrysler, and General Motors linking their negligent actions in exposing workers to asbestos with the workers subsequent diagnosis with mesothelioma.
It has been estimated that 1,140 individuals in the state of Michigan have died between 1979 and 2005 due to exposure to asbestos and their subsequent diagnosis with mesothelioma.
If you have been exposed to asbestos through your work and have subsequently been diagnosed with mesothelioma then you need a personal injury lawyer. Michigan personal injury lawyers will fight hard for you to ensure that you get the compensation that you deserve for the payment of your medical bills, your pain and suffering, your inability to work, and your shortened life span.
Where to find personal injury lawyers in Michigan?
If you are looking for representation in Michigan you have a number of options to find the right personal injury lawyer. Michigan has their own lawyer referral service. By dialing 1-800-968-0738 you will be put in touch with a representative from the Michigan Bar Association who will help you find a personal injury lawyer. Michigan state personal injuries lawyers practice kinds of tort law, from automobile accidents to slip & fall accidents. When you call the Michigan Bar Association's lawyer referral service be sure to give them your name, county, and that you need a personal injury lawyer with experience in mesothelioma litigation. The cost of the service is free to Michigan residents. The referral service will give you the contact information of one personal injury lawyer. Michigan Bar Association picks the lawyer you will be referred to on a rotating basis based on their availability. When you meet with the personal injury lawyer Michigan Bar Association referred you to you will mention that you got the information from the referral service. The lawyer will then charge you $20 for an initial half hour consultation. After that any fees, rates, or employment is between you and the personal injury lawyer.
Fees & Rates
The rates and fees that are attached to representation in a mesothelioma action are commensurate on the experience and qualifications of the personal injury lawyer. Michigan lawyers involved in personal injury claims will usually charge a client through a contingency basis. A contingency basis means that a client will generally not pay anything to a personal injury lawyer unless he, or she, receives a jury award or settlement from the action. However, a client being represented by a Michigan personal injury lawyer will often be required to put down a retainer fee, somewhere around $1000, to cover the costs of investigators, medical experts and other incidentals that accumulate through the course of the mesothelioma representation by the personal injury lawyer.
What questions to ask?
When meeting with to discuss representation with a personal injury lawyer, Michigan clients should have a series of questions ready to ask so that they may best decide who is the right personal injury lawyer for them. Some questions that you may want to consider include:
Where did you go to law school?
How much of your practice is in litigating mesothelioma?
What is your rate structure?
What fees will I be responsible for?
How much will the retainer be?
What are your successes and failures in mesothelioma litigation?
Do you have investigators and medical experts available?
Comments
comments