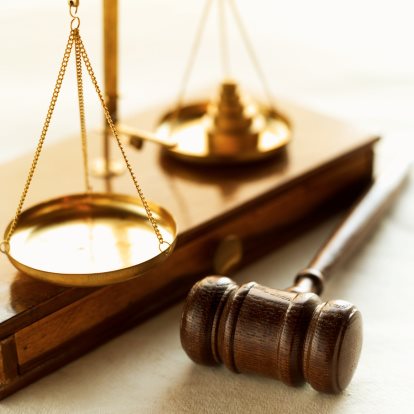 Where do I find a lawyer in Minnesota?
Local lawyers are necessary to understanding the jurisdiction that your case or dispute will proceed in. Especially with laws that vary from state to state, such as seatbelt laws or concealed weapon carry laws, a proper, in state lawyer can be the difference between a favorable verdict and an unfavorable outcome. When dealing with litigation in Minnesota, a Minnesota lawyer is an invaluable tool for understanding Minnesota State and local laws.
How do laws vary from state-to-state?
Gun control laws are an excellent example of how legislation varies by location. Throughout the entire state of Minnesota, no permit is required to purchase a shotgun or rifle. There is also no need to register firearms nor must the owner have a gun license. Complicating matters further are the municipal and local laws. Minnesota law allows for local governments to impose regulations of their own on firearms, although this legislation may not preempt or be inconsistent with state law. Minnesota lawyers are familiar with these local laws and can help you if you find yourself in trouble with the law due to state or local laws and have your cases tried in that jurisdiction. Concealed carry and other licenses do not always transfer from state to state unless that state has a reciprocity agreement. Minnesota lawyers are critical in cases where the law varies from state to state.
Why would I need a Minnesota lawyer?
As laws vary from state to state, a person that is not sure of the legality of their actions may want to consult a local lawyer. For instance, in difficult custody cases, if the spouse with the child residing in Minnesota leaves the state, or a person residing out of state enters Minnesota, the other spouse may want to consult with a Minnesota lawyer specializing in family law to determine his or her rights and the custodial rights to the child under Minnesota law.
What are organizations of Minnesota lawyers?
The Minnesota State Bar Association is a purely voluntary organization of lawyers with a membership of 16,000 professionals. They maintain a lawyer referral service for clients seeking a lawyer. This organization also works for the benefit of its members by providing resource and guidance for novice Minnesota lawyers. Among the other services provided include low cost legal aid and alternate payment arrangements. The MSBA maintains a law help website, in conjunction with other pro bono groups to advise and help low income Minnesotans with civil issues.
To maintain the credibility of their members, the MSBA maintains relationships with alternate dispute resolution services and local bar associations that work with legal fee arbitration. Though these relationships, a client is assured that he or she has some recourse if there is some dissatisfaction with a Minnesota lawyer's service or fees.
The MSBA offers a flat $20 associate membership fee to law students, although they are required to join a district bar organization first, which will have its own fees. There are additional section dues if the student is so inclined to specialize his or her experience in the legal field. These specializations may be free or low cost to students looking to become Minnesota lawyers. For established lawyers, the MSBA maintains a pricing scheme based on number of years admitted to the bar, with newer members paying significantly less. Non-attorneys and other legal professionals can also join at a reduced rate. The MSBA provides a number of perks for members in addition to valuable services to improve its members.
How do I know my Minnesota lawyer is legitimate?
If you cannot find your attorney among the State Bar Association directory, you should be wary. Membership is not mandatory, but it is customary and legitimizes practicing lawyers in good standing as membership is otherwise not allowed for unscrupulous lawyers. If the attorney does not have admission to the state bar, you should examine his or her credentials. Ensure that the law degree is from an accredited law school and that the Minnesota lawyer has evidence of admission to the state bar. If the lawyer does not produce these things, then this is likely not an individual that should be dispensing legal advice.
What are the typical rates of a Minnesota lawyer?
It is difficult to predict precise rates for seeking legal advice from a Minnesota lawyer. As with all legal services, considerations are usually made for the client's income and the nature of the case. A typical Minnesota lawyer will offer a number of alternate arrangements and payment options that can include working on contingency for accident and negligence cases. For these cases, the lawyer can claim a percentage or lump sum of a settlement won for a client. Some clients may find this preferable to retaining or paying a lawyer by the hour. Additionally, you may be able to receive legal services from Minnesota lawyers unbundled or in flat fees. In that way, you pay only for the services you need.
The Minnesota Supreme Court recently released new rules on Minnesota lawyers, preventing them from charging non-refundable fees. Fees can be refunded to the client if the lawyer fails to meet obligations listen in the fee agreement. If the client terminates the lawyer's services, he or she is entitled to receive the unearned portion of the fee. Be aware of this right when maintaining the services of a Minnesota lawyer.
Lawyers in general prefer not to advertise non-flat fees, lest their estimate prove insufficient for lengthy court cases and proceedings. However, most Minnesota lawyers will offer free consultations where you will be able to express your concerns about fees and the estimate of how much you can pay and when. There are enough Minnesota lawyers and law firms that you can choose from, so feel free to take as many consultations as possible. Be sure to ask about ancillary fees and fees for using office staff and resources. Some law offices will even charge for incoming phone calls. Be sure to have all fees in writing. When dealing with unreasonable or hidden fees from a Minnesota lawyer, you may need to contact the local bar association to enter fee dispute resolution.
What are questions to ask Minnesota lawyers?
How does my case relate to Minnesota state and local laws?
What are your fees and do you have alternate payment plans?
Are you a member, in good standing, of the Minnesota State Bar Association?
What roles do you play as a member?
Can I please have all fees in writing?
What are my chances of winning a settlement or at trial?
Can you refer me to another lawyer if you are unable to take my case?
After a divorce in the state of Minnesota, alimony is determined with consideration to the duration of the marriage, earning capacities of the parties, standard of living prior to divorce and potential for future earnings. However, Minnesota is also a no-fault divorce state, so in these cases, in may be harder for a Minnesota women lawyer to work in a client's favor if the husband is not at fault for divorce. For a spouse seeking spousal support, a Minnesota women lawyer will be able to fight on your behalf, in court, to adjust the balance of payments accordingly. The Minnesota women lawyer in this case will use the aforementioned considerations for the earning potential of the other spouse to obtain the best possible spousal support. Most Minnesota women lawyers will offer free consultations, so individuals in court are strongly urged to consider hiring an attorney. Women in divorce proceedings may find the services of a Minnesota women lawyer reassuring as a dedicated advocate that has specialized experience in the issues and concerns she might have over the proceedings.
There are many ways by which an individual may find lawyers in Minnesota. You may use this website's search function to find a lawyer in Minnesota. Additionally, you may use the Minnesota Bar Association's directory to find a lawyer. Minnesota Bar Association membership is not mandatory, but membership is customary for legal professionals and provides a number of benefits to members. If you are looking for a Minnesota lawyer blog, several legal organizations, including the Bar Association maintain regular law blogs filled with legal opinions and changing legal conditions in the state. Recent Minnesota lawyer blog posts have discussed the end of non-refundable fees and changes to divorce laws that provides for "no fault divorce" on a national level.
Lawyers in Minnesota follow similar payment and fee arrangements to other lawyers around the country. It is up to the client to do adequate research on lawyers in Minnesota. Some may charge exorbitant, but perfectly legal fees so do take advantage of free consultation, if possible, with a lawyer. Minnesota legal associations offer fee dispute services for clients that feel their lawyer has charged them exorbitantly or outside of prearranged fee arrangements. Do not hesitate to use this service if this is the case.
When choosing a lawyer in Minnesota, be sure to check their credentials properly. Bar association membership, even if voluntary, is important and the number of years serving on the bar is a good measure of the quality of lawyer you will get. Ensure that the lawyer is willing to maintain communication with you, is objective and above all, professional. Following these steps will ensure that your experience with your lawyer is positive and that you receive the desired redress through settlement or in a court of law.